Everyone needs a support system
And while we aimed to make Krock super intuitive and easy to use, learning a new platform can always raise questions.
That's why we're introducing our Support Chat, available to you from now on in the downright corner of your dashboard.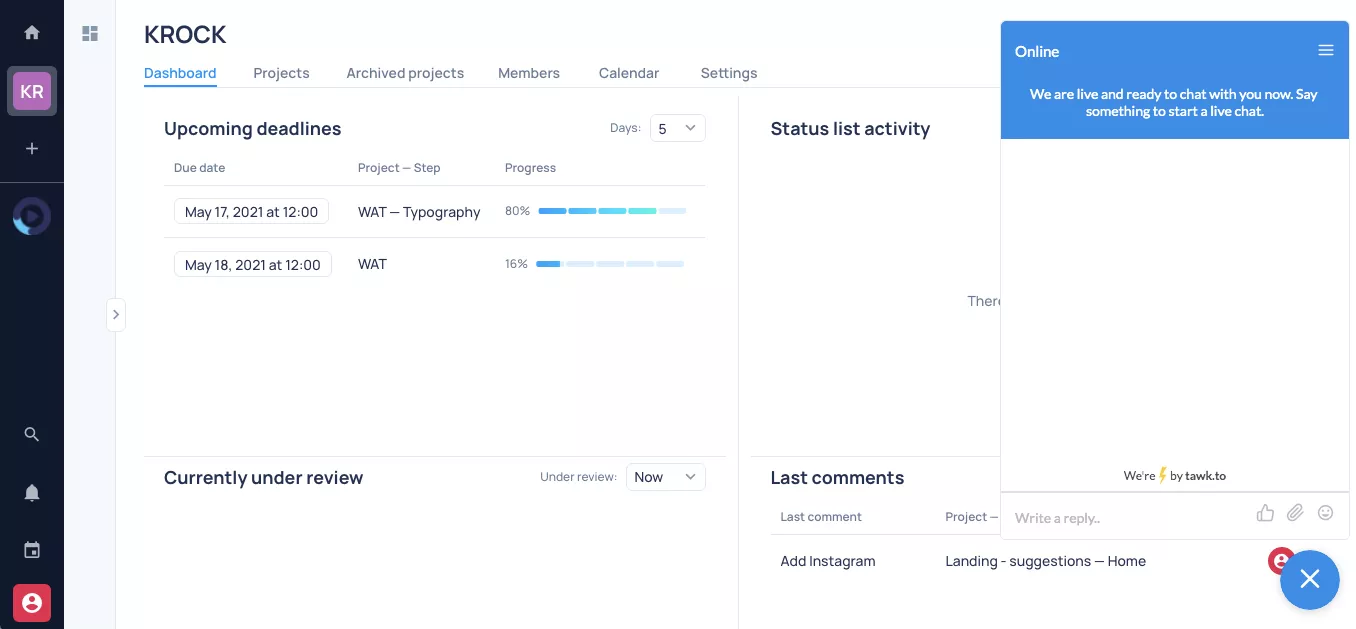 1. Open Support Chat.
You can choose whether Support Chat should be shown at all times you are using Krock: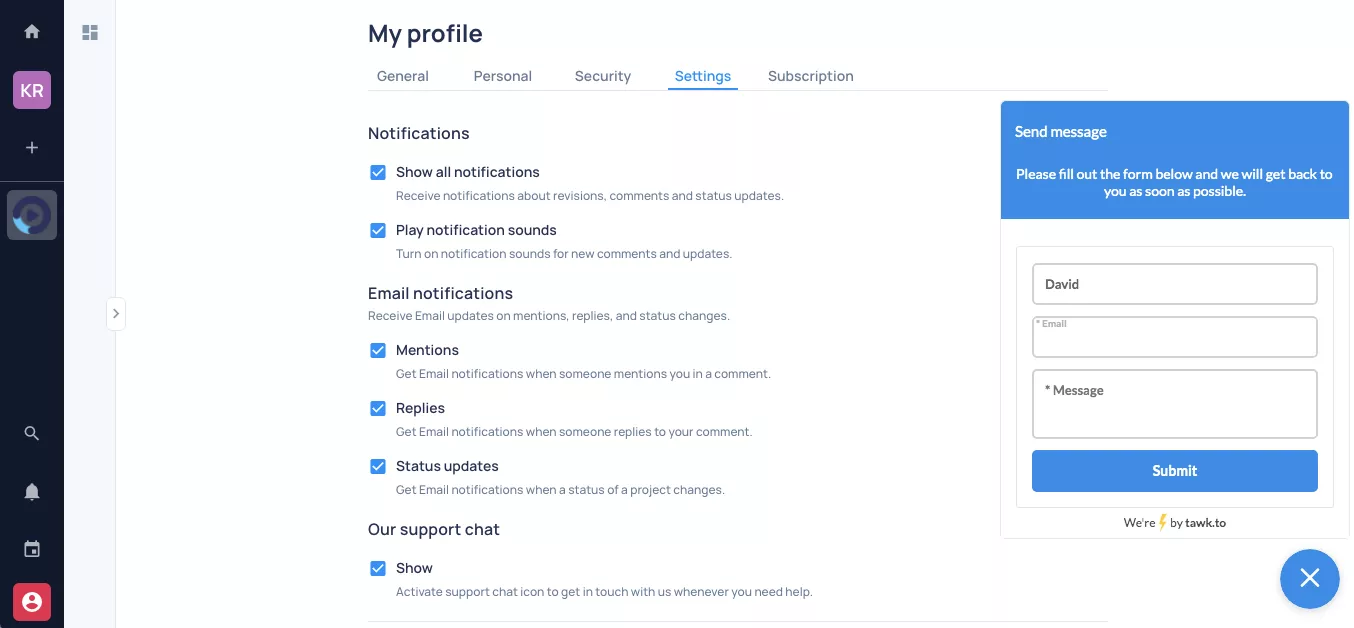 2. Open Your Profile in the left bar menu, then hit the Settings tab.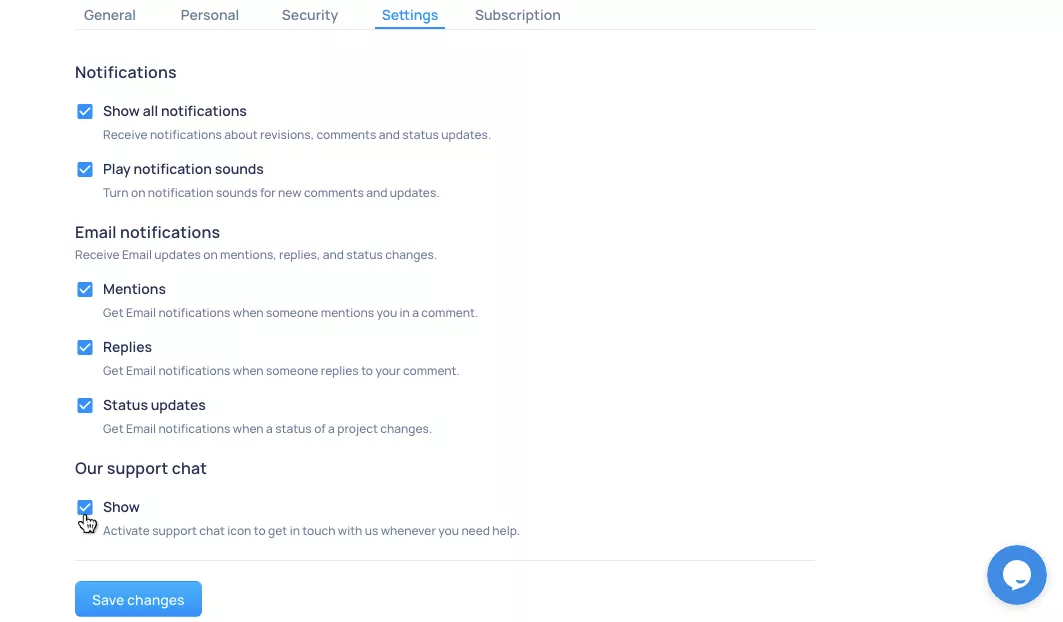 3. Choose to Show/Hide Support Chat and save the changes.
Now, whenever you need some help, chat with us online or leave us a message, and we'll get back to you in a jiffy!
∗∗∗
Want to receive all your notifications from Krock directly to your Slack channel?
Connect Slack to Krock following this guide.