Deliver media projects faster by
collaborating with your team in one space!
Start with building an effective pipeline for your creative team. Keep track of revisions and comments. Get approvals in a matter of seconds and provide the best teamwork experience.
No credit card required
Working on creative projects?
The only app your team needs for management, review and approval process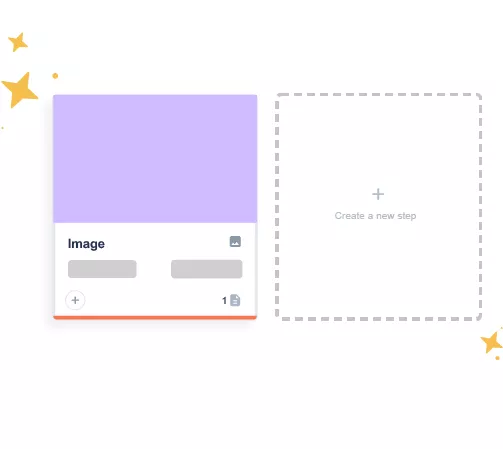 Pipeline
Complete your tasks faster, stay organized and keep projects on track.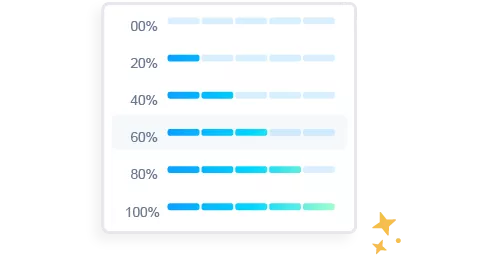 Progress & Versions
Use a progress bar to see how much work needs to be done in each version.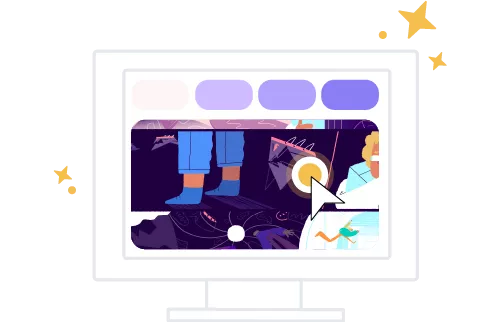 Comments
Leave text and visual comments to any type of media files (image, video, pdf).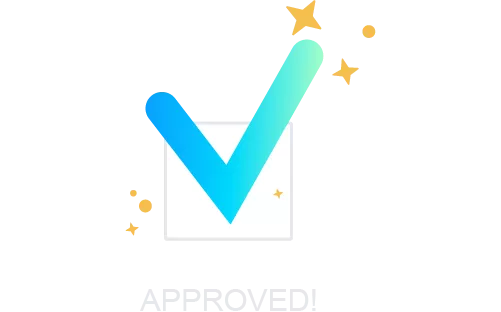 Fast delivery
Meet deadlines and send content for client's review when it's ready.
Get started by building a unique pipeline that fits your production needs
Build an effective pipeline using a visual board that consists of all project steps, due dates, and deliverables. Assign people to work on tasks, control work performance and share progress with your team members and clients. Stop worrying about missing something, an effective pipeline runs itself and makes your life easier.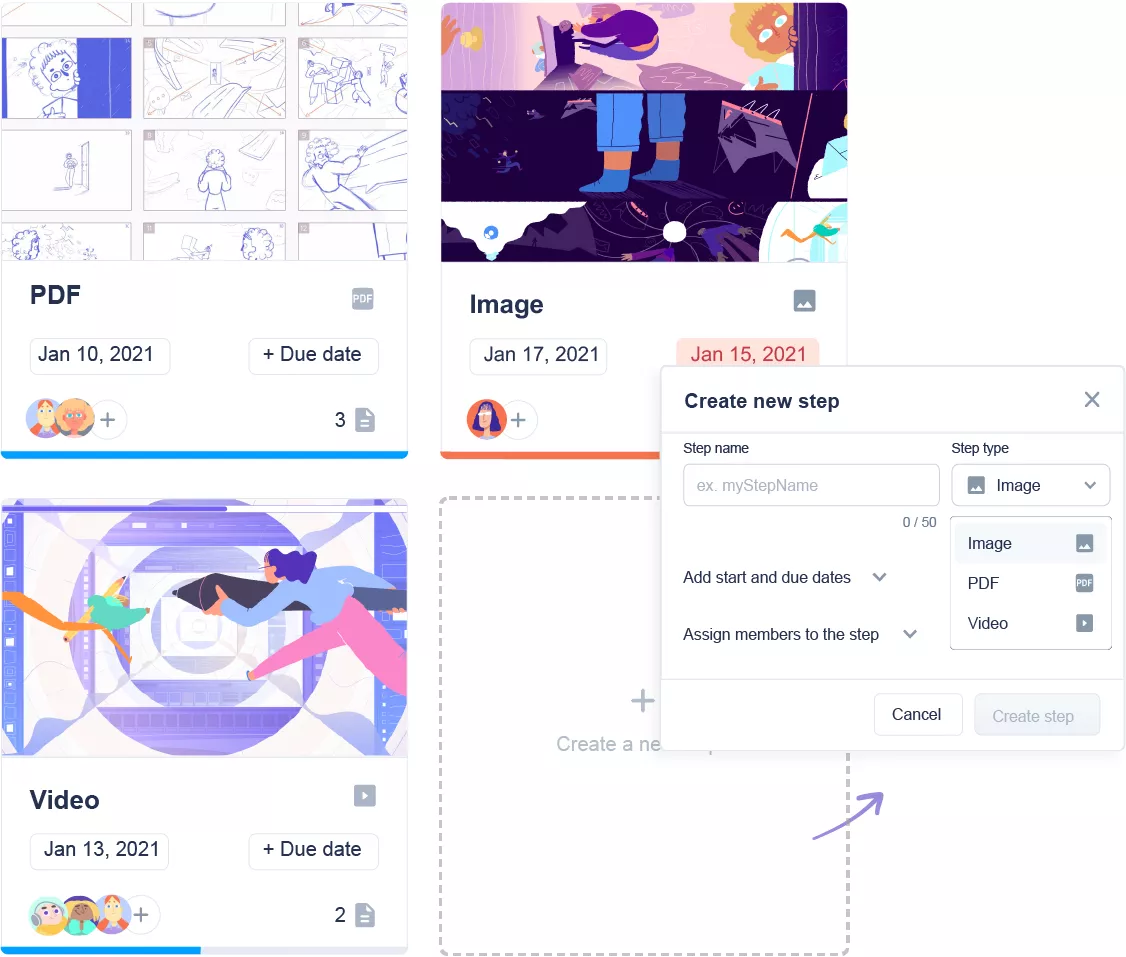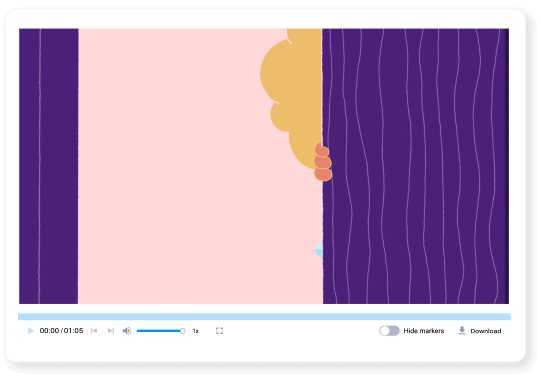 Add visual feedback to any media files
Feedback sharing has never been easier. Make visual comments by tapping on an image or a video section and share your ideas or issues. While making revisions, mark comments as "Done" not to miss any of them and share new versions.
Manage tasks, follow deadlines and control team performance
Keep track of all stages, set start and end dates for each step, check which tasks have already been done and which are still in progress. Monitor the workload of each team member, assign individual tasks, and manage them effectively.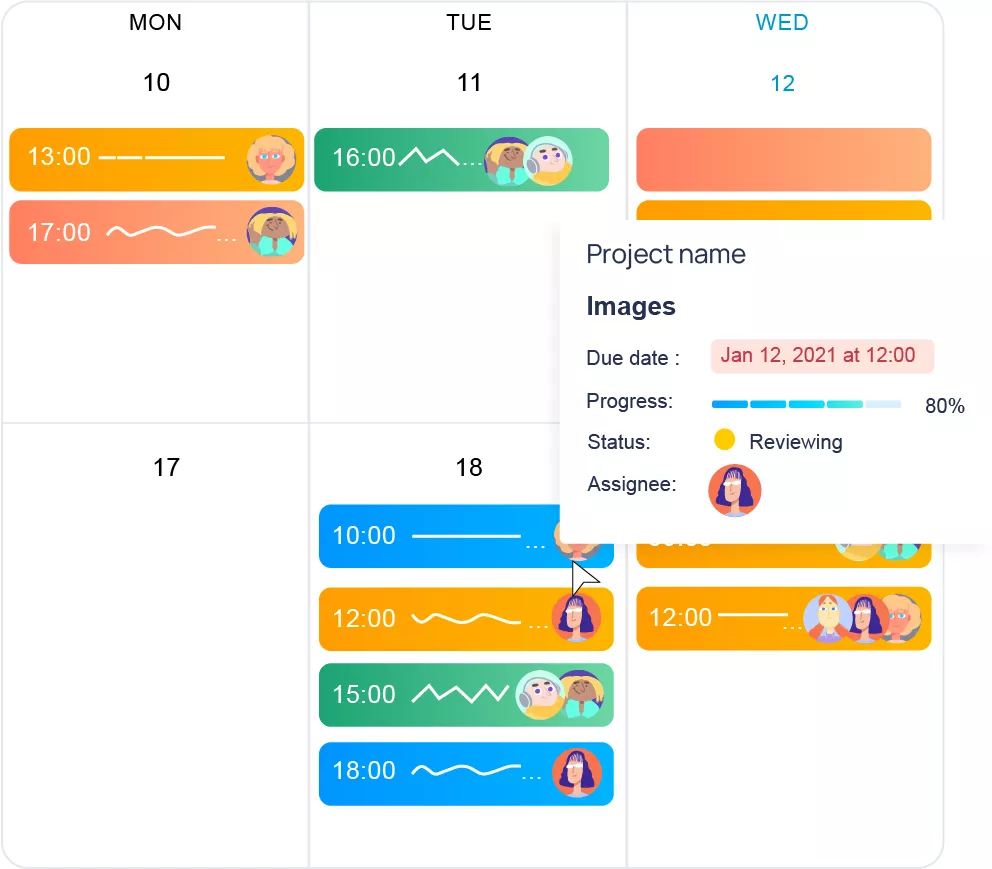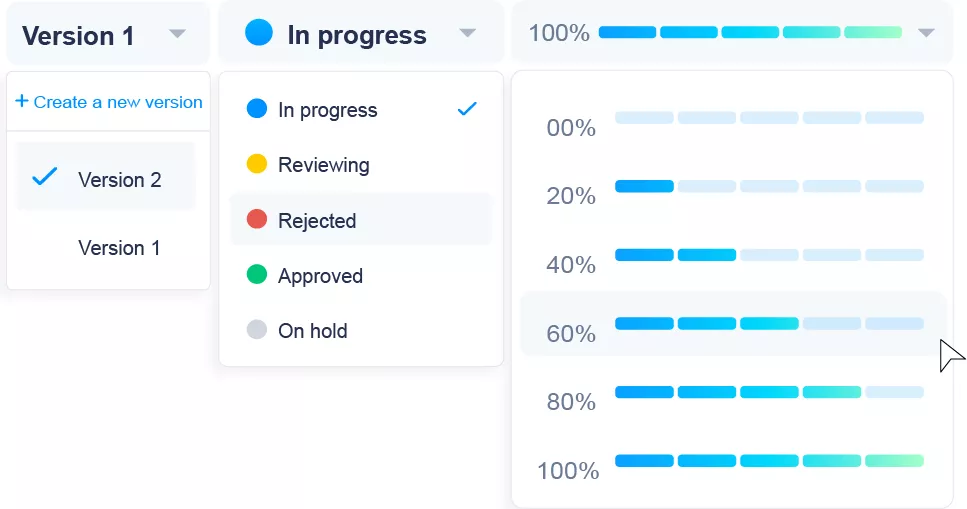 Deliver new versions, set status and share progress
Create a limitless number of versions and set the progress of each step to see how much work is left to do. Control your project's status and be aware of any comments and revisions. Keep an eye on all the changes that happen on your project's dashboard.
Leave comments and assign tasks
The comment field is a to-do list for assignees. Work from anywhere and stay connected with your team. Leave comments, mention people and teams and respond to urgent matters. Attach images to your comments to make them more understandable for your team and clients.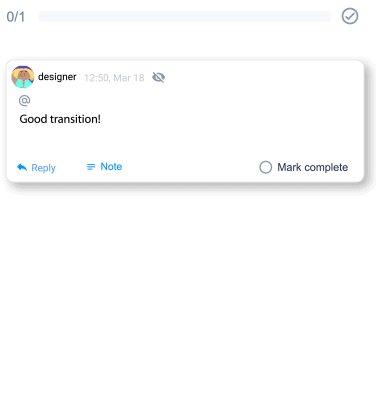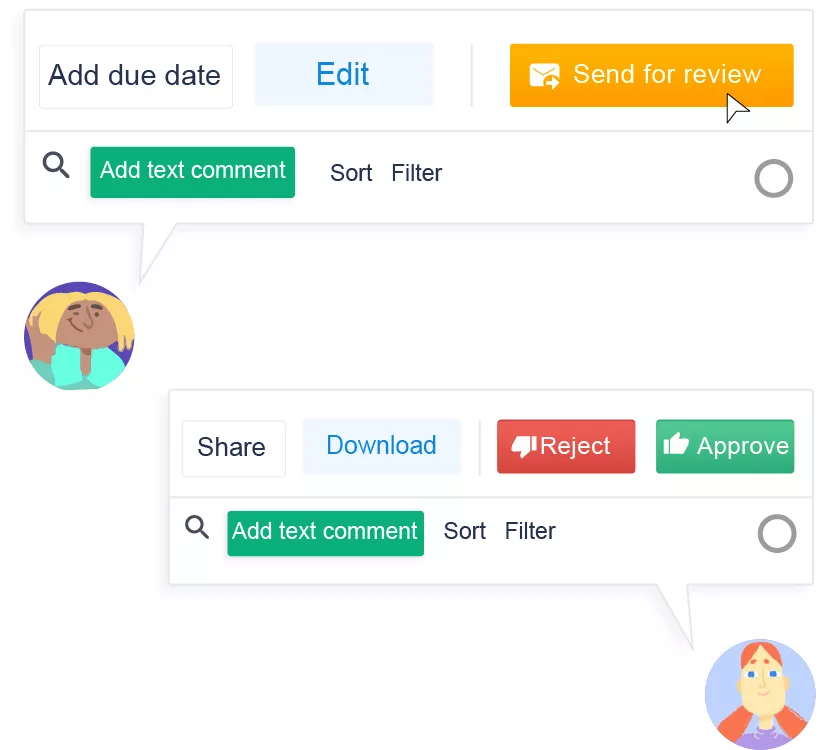 Share reviews & get approvals
Send a version for review to get feedback from clients and their creative teams. Attach different type of media files in comments and mention people to get in touch quickly. If a client rejects or approves your version, you'll immediately receive email notifications.
Assign people to different projects and steps
Create teams, assign people to different tasks and steps and provide best collaboration experience. Each person assigned to a task will be notified via email notification.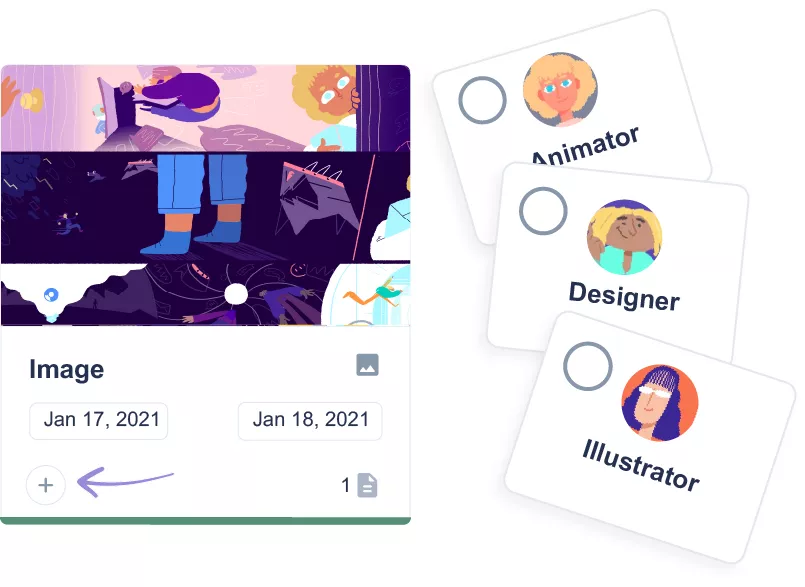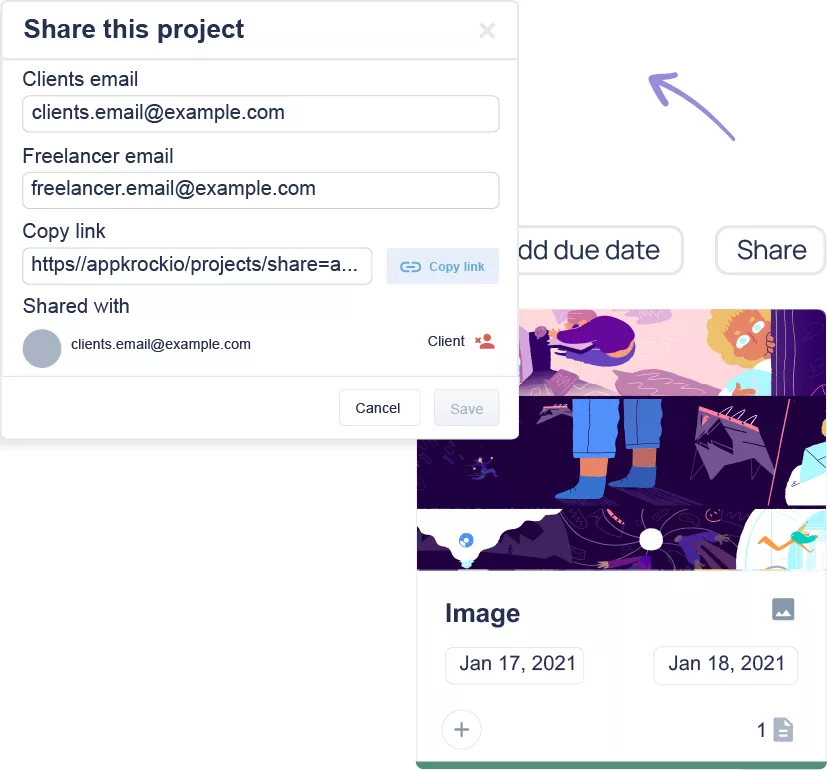 Work with your team and clients in one space
Add clients to different projects and share files in a matter of seconds. Let your clients see all project steps, control progress and review each step of production process.
Create limitless number of workspaces and invite your teammates
Create as many workspaces as you need to work with multiple teams, freelancers and clients. Switch between different workspaces and make production process better and faster. To make it easy to work on any creative projects, you can be invited to other workspaces.