Communication with co-workers and clients has long migrated online. With remote work booming because of the pandemic, companies small and large have had to figure out how to communicate clearly without being in person.
It was quite a change, but, luckily, numerous software emerged due to it, making communication, review, and project management easier than ever.
Among the most utilized tools are Krock and Shotgrid (previously, or how everyone in the industry is used to call it – Shotgun), both of which have similarities and differences that make up their software. Today we'll see which software best fits your team – Krock or Shotgrid.
Project Management Features
Shotgrid
With Shotgrid, you can track projects in real-time when you set up a production pipeline. You can color-code each project and state the timeline, schedule, and plan what team and employees go with what project. This way, you can manage your resources better. You can also see production data for all of your projects since Shotgrid offers automatic grids and charts that state which projects are pending, in review, finished, etc.
All of these features might make Shotgrid an easy and obvious choice. However, the downside comes from the user experience. The company must create a tutorial for onboarding both their teams and clients. This is an additional step that doesn't influence project production but can influence the timeline. Team and clients spend their time learning the platform, rather than getting down to work.
Project Management in Krock
Krock makes project management easy with features like scheduling, custom pipeline, resource allocation, and more. This is combined with Krock's various workspaces to make an effortless system. Through Krock, you can have separate spaces for each client and team you work on.
The custom production pipeline feature helps keep track of how your project is moving on. Krock uses 6 step types to help you build a proper production pipeline:
PDF – for briefs and other documents
Image – for designs, illustrations, etc.
Board – for storyboards, reference books, mood boards
Video – for animation, explainer videos, ads, etc.
Assets – for various types of files from video to AI or PSD, uploaded without a preview
Folders – to group your steps according to team or production stage in one place
Link – to send an external link to your project pipeline
You can create and save your own project templates, or use ready templates for various types of projects: from Cartoon Series to Marketing Campaigns.
Task assignment, schedule, and resource allocation in Krock have been managed thanks to the interactive Gantt Chart – same as in Shotgird, but a with little cleaner visual. And Time log and tracking feature allows having a detailed report on the time spent on specific tasks, facilitating billing.
Media Review Features
Online Proofing in Shotgrid
Shotgrid allows you to review various forms of media but is primarily helpful with video review. High resolutions playback is a part of the review process, along with the ability to view your media on mobile devices or desktop, allowing you to view your project wherever.
You can easily leave notes that can be accessed throughout your review process, giving you an archive to look back on.
The app is good for co-workers to collaborate through and review the project they are working on. An issue with media review does exist, though. While Shotgrid is great at video and image review, you cannot leave visual feedback on documents. And this comes in handy if you are reviewing a script, a brief, or a contract.
The site is also lacking in its client review capabilities. The review process for clients is made on a separate page. This means you have to share or re-upload the information for the client to see, which can be a hassle and requires many clicks that you could've saved time on otherwise.
Feedback System in Krock
The review features in Krock are similar to those in Shotgrid. Krock has features like visual comments, similar to Shotgrid's in-context review feature. You can tap the exact spot and frame on a video to make your note clear in Krock, making reviewing a breeze. If you are working on a video, the time-stamp with your comment will appear automatically.
Krock also has an organization system that makes it easy for teams to filter comments and edits by the author, sending time, or a specific file. This makes finding that note directed for you easier than ever. Both co-workers and clients can leave visual comments that are easily accessible.
Luckily, Krock and Shotgrid have a client review system. However, Krock's system requires no additional steps, compared to Shotgrid, where multiple steps and duplications of files are required to offer the client's feedback. In Krock, the client will find a one-click review system with hustle-free onboarding.
Notifications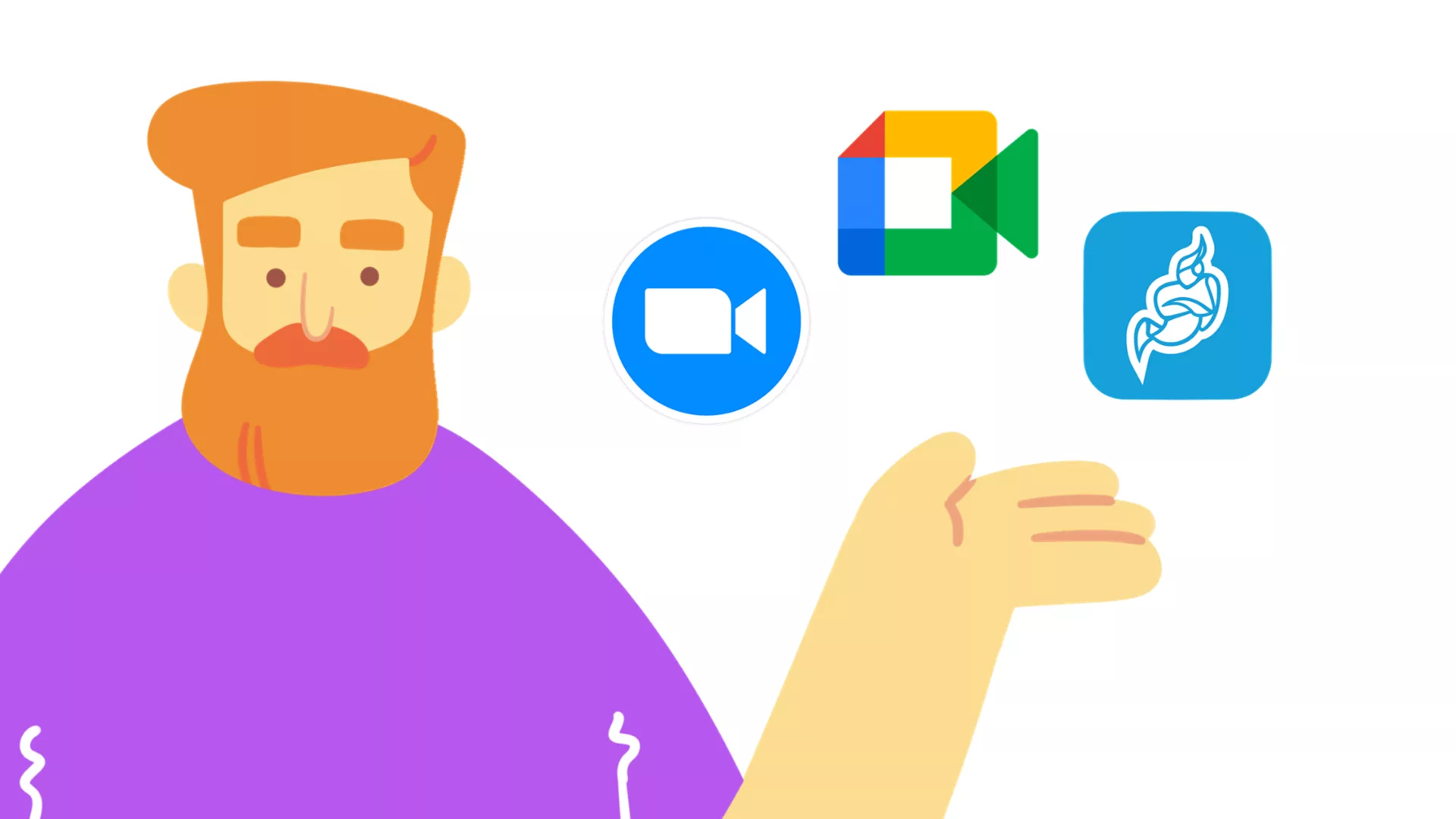 One more feature that makes Krock stand out is second-site integration. For instance, Zoom and Jitsi integrations allow to quickly jump on a call and start conferences directly from the platform.
Slack integration allows you to receive notifications from Krock directly into your team's Slack channel. And Google Drive integration saves you the time you otherwise would spend on downloading and uploading files.
In Krock, you can connect Google Drive and add required files to the platform in one click. You definitely can operate without this combination, but it is the details like this that make your workflow run smoothly.
Storyboard Builder
Shotgrid
Storyboards are helpful for any creative project you're working on. They can help you plan the production pipeline and visualize your final result before all the work is done. Shotgrid has a feature that allows users to create a sequence of images to resemble a storyboard. However, with that said, this isn't quite the same as a full storyboard creator. On top of that, you can't download the file as a PDF – useful detail when you need to prepare for a presentation or a pitch.
Storyboard Builder in Krock
Since Krock was designed with video production teams in mind, a storyboard builder was an essential tool. However, animator or not, every creative can benefit from this tool.
Besides the usual features for storyboarding, Krock offers a convenient drag &drop to re-order frames, and the frame numeration will sync automatically. You can also customize your board to where clients can't make comments or only certain employees can view it, and easily share your storyboard as a link or export it as a PDF.
Shotgrid Pricing vs. Krock Pricing
Krock has a plethora of payment plans for users to choose from. The first plan, for solo creators, starts at $9.99 monthly and $7.99 per month annually. Krock also has multi-user plans: plus plan is $69 per month or $52.50 for annual billing and allows for 10 collaborators. If you have even more users, the Pro plan allows for an unlimited number of team members for $99 or $79.20 for annual payment plans.
Shotgrid has less diversified plans, with only three options. You can either pay $40 per month per user, $330 annually per user, or $890 every 3 years, also per user.
What Software Suits You?
Krock stands out from the crowd thanks to its user-friendly approach and ample features. From easy project management to detailed scheduling, Krock does it all. Shotgrid has many similar features to Krock, but what it lacks, Krock makes up for.
Krock does not require any sort of training for the team, or even client onboarding. Many creative agencies use Krock as a selling point, providing transparency to the clients throughout the whole project. The client review process is simple and efficient.
We have compared the review and project management functionalities of Shotgrid vs. those of Krock.io, so you can make an informative decision upon which software suits your team's needs best.
Want to try out Krock.io for free? Or maybe you have some questions? Book a demo call, and our team will gladly help you out with all of them.
∗∗∗
FAQs
1. What is the best Shotgrid alternative?
There are many alternatives to Shotgrid (previously Shotgun) available on the market today. If you are searching for the best Shotgrid alternative software specifically for creative project management, Krock is surely worth looking into. Krock offers a user-friendly interface, ready-made project templates, specific to various creative industries, team and client review features, etc.
2. Does Shotgrid offer a Gantt chart?
Yes, Shotgrid offers an interactive Gantt chart feature, the same as Krock. Check out how to use Gantt charts for creative project management.
3. How do Shotgrid review features to Krock media review features?
| | |
| --- | --- |
| Shotgrid | KROCK |
| Visual Mark-Up Comments | Visual Mark-Up Comments |
| Share all files in one place | Share all files in one place |
| Comment Mentions | Comment Mentions |
| Email Notifications | Email Notifications |
| Time-Stamped Video Feedback | Time-Stamped Video Feedback |
| Versioning | Versioning |
| Team-Only Comments | Team-Only Comments |
| Client Review Feature | Client Review Feature |
| – | Visual Comments on Any Files |
| – | File Attachments in Comments |
4. How does task management in Shotgrid compare to task assignment in Krock?
| | |
| --- | --- |
| Shotgrid | KROCK |
| Real-time project tracking | Real-time project tracking |
| Task assignment | Task assignment |
| Task scheduling | Task scheduling |
| Interactive Gantt chart | Interactive Gantt chart |
| Unlimited projects | Unlimited projects |
| Custom workflow | Custom workflow |
| Status Update | Status Update |
| Google Drive integration | Google Drive integration |
| 4K video playback | 4K video playback |
| Branded workspaces | Branded workspaces |
| Interactive Calendar | Interactive Calendar |
| – | Download sources |
| – | Interactive storyboard creator |
| – | Slack integration |
| – | Limitless workspaces |