Krock.io Use Case:
Explainer Videos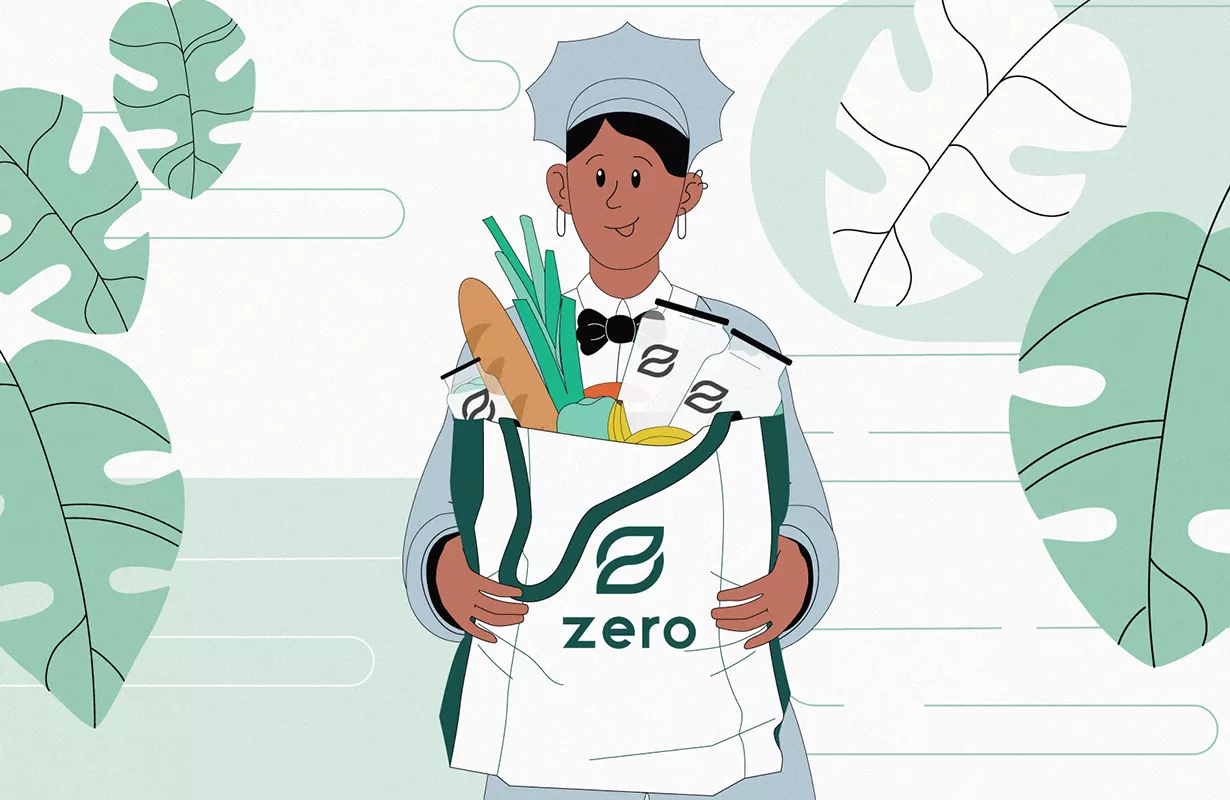 Explainer videos are designed to make it easier for your audience to identify with and understand a complex idea or concept. We have a short guide on how you can build your video production process in KROCK.IO. Let's check out what it looks like.
Start your Explainer video project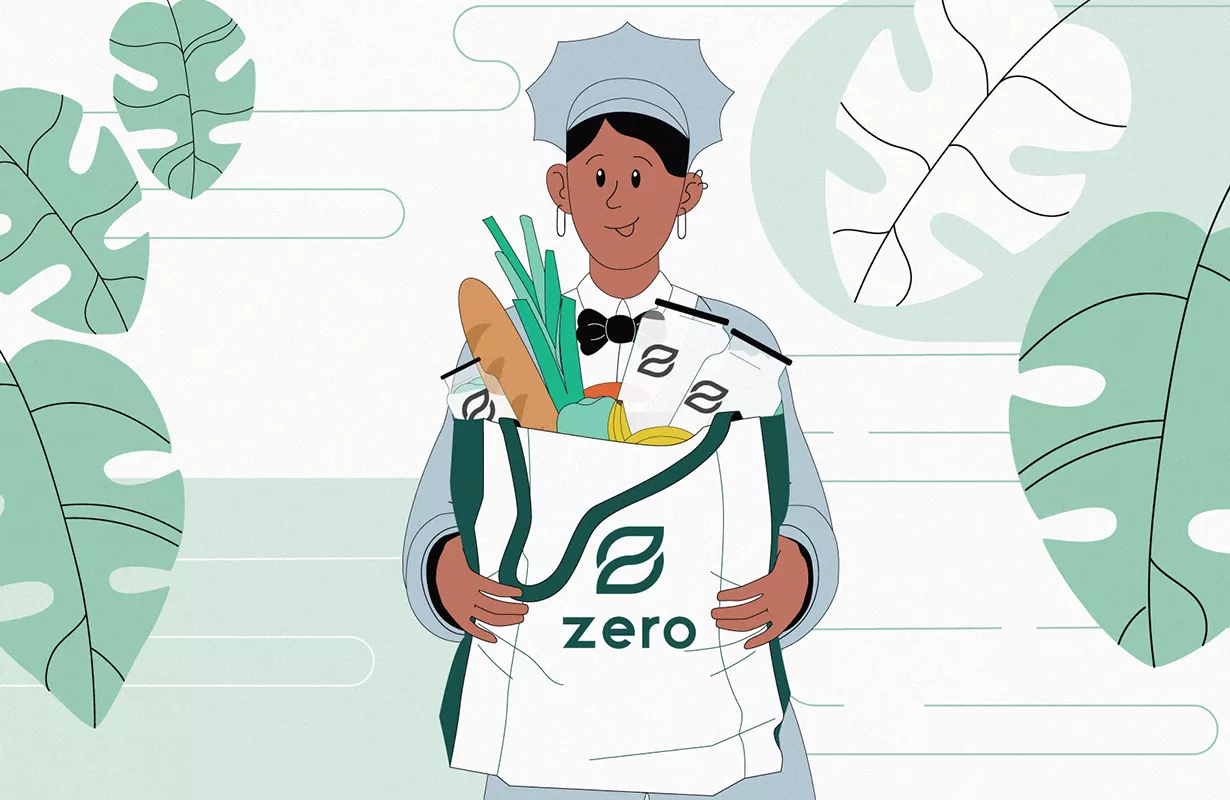 Moodboard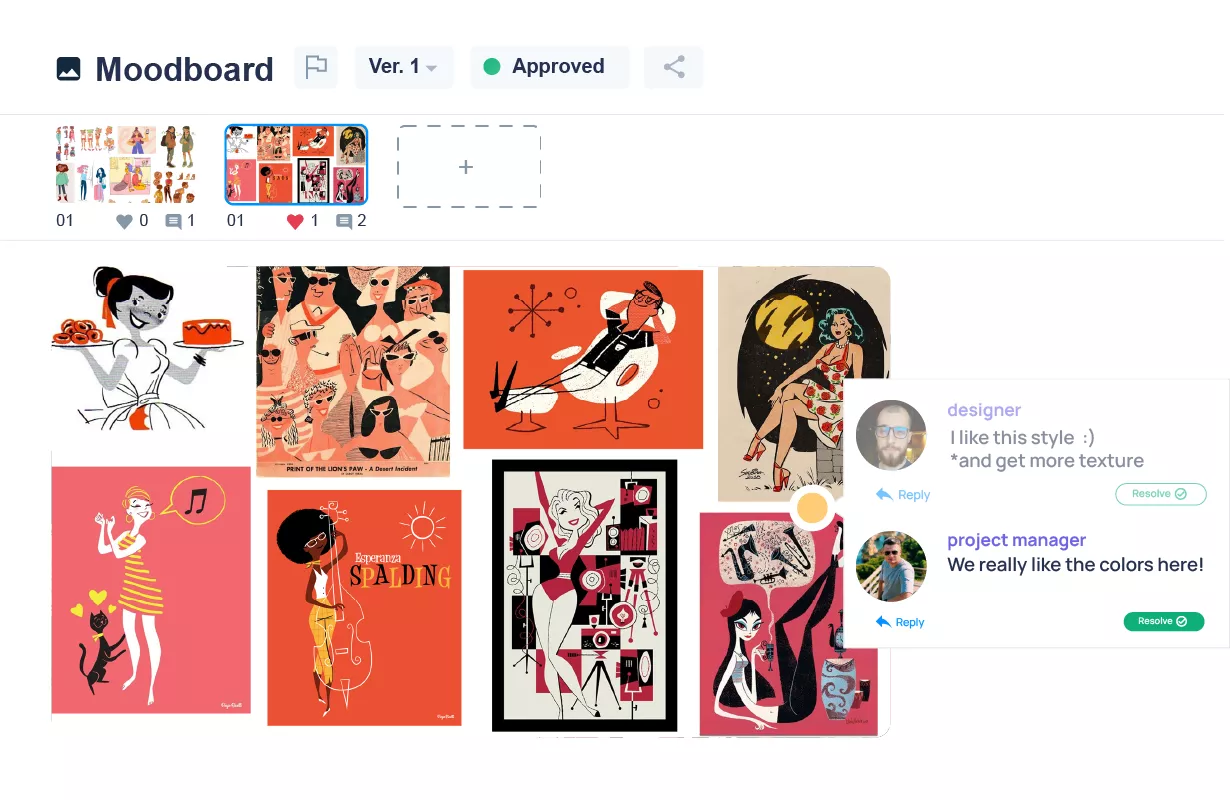 KROCK.IO has a built-in storyboard & moodboard creator, which includes customizable frames, notes, and comments. While creating a Brief or a Moodboard, show your examples, mark options directly on the pictures, and sketch out your ideas.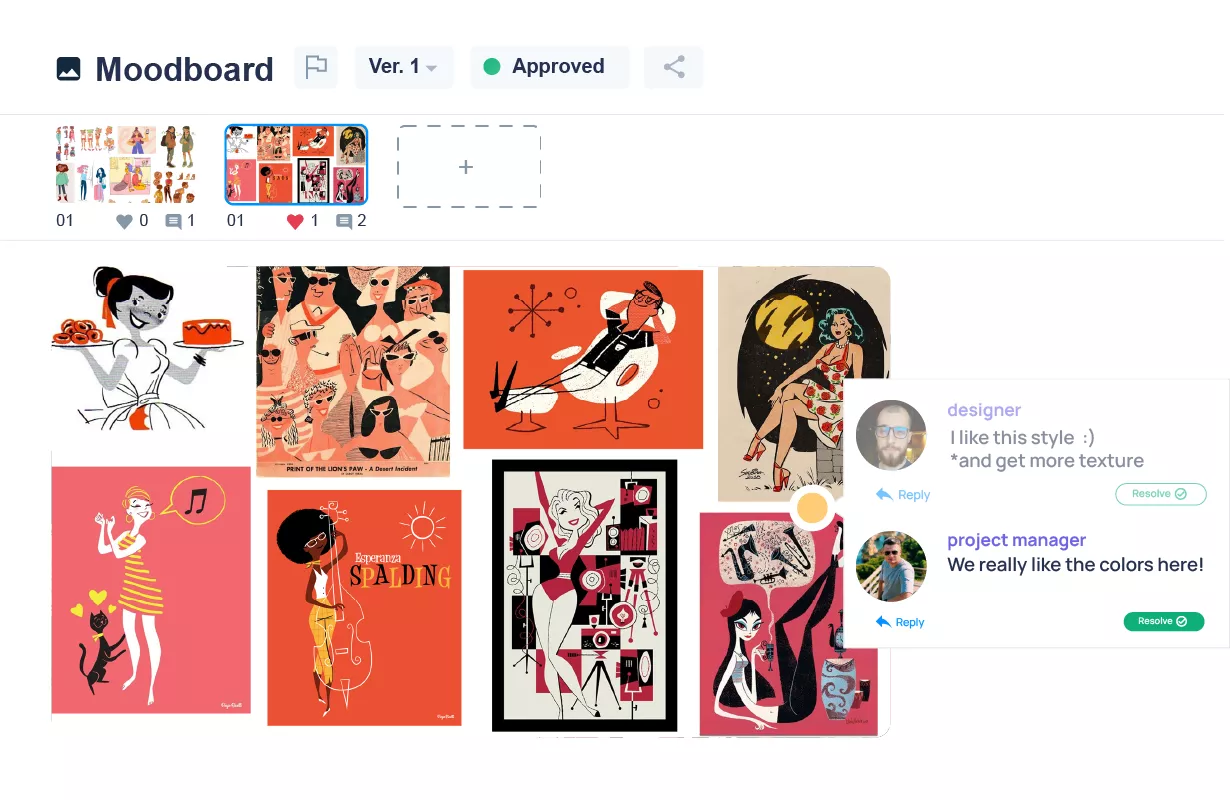 Scriptwriting
At this stage, it is crusial to separate the scenes with a scene action description and the Voice Over of the announcer. This is quite convenient to do in the Storyboard step in Table view.
Styleframing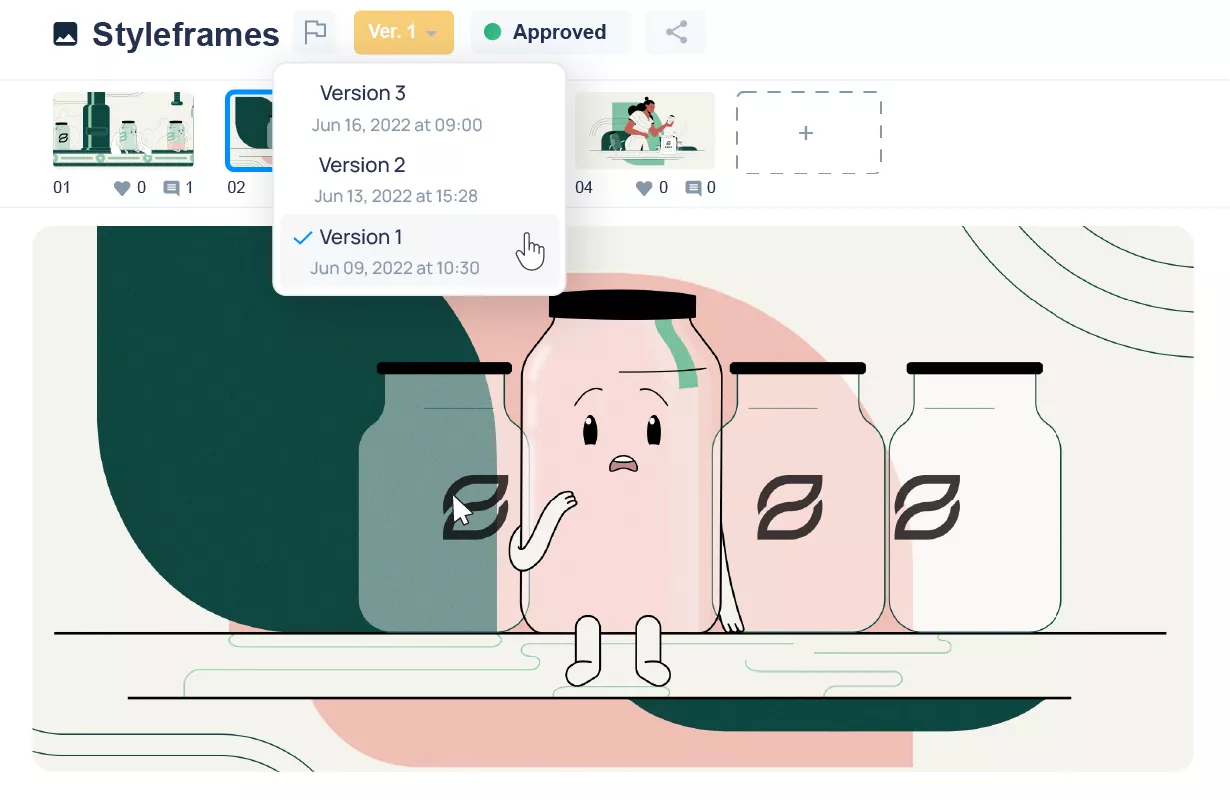 This step is required for clients to select the entire style of video or animation to see how it would look within a longer animation. It is easy to coordinate changes with the client and control modifications in versions.
Ready to start?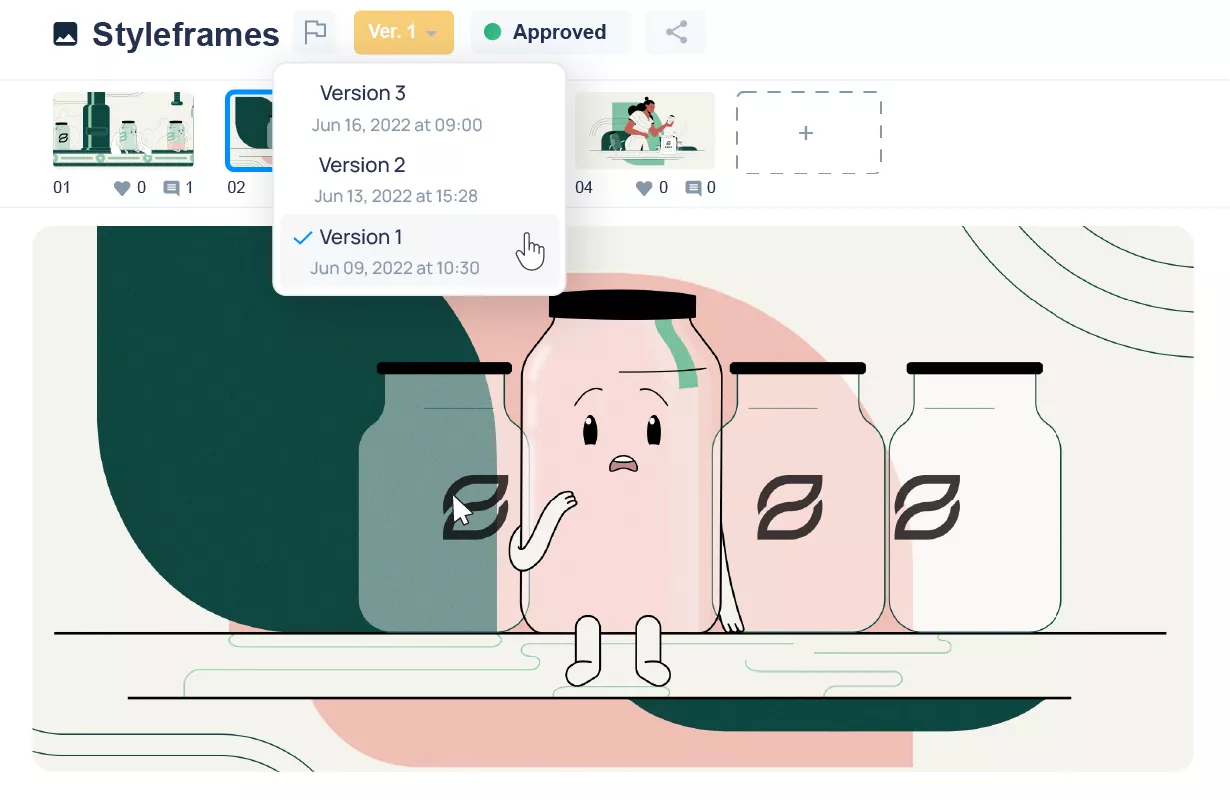 Storyboard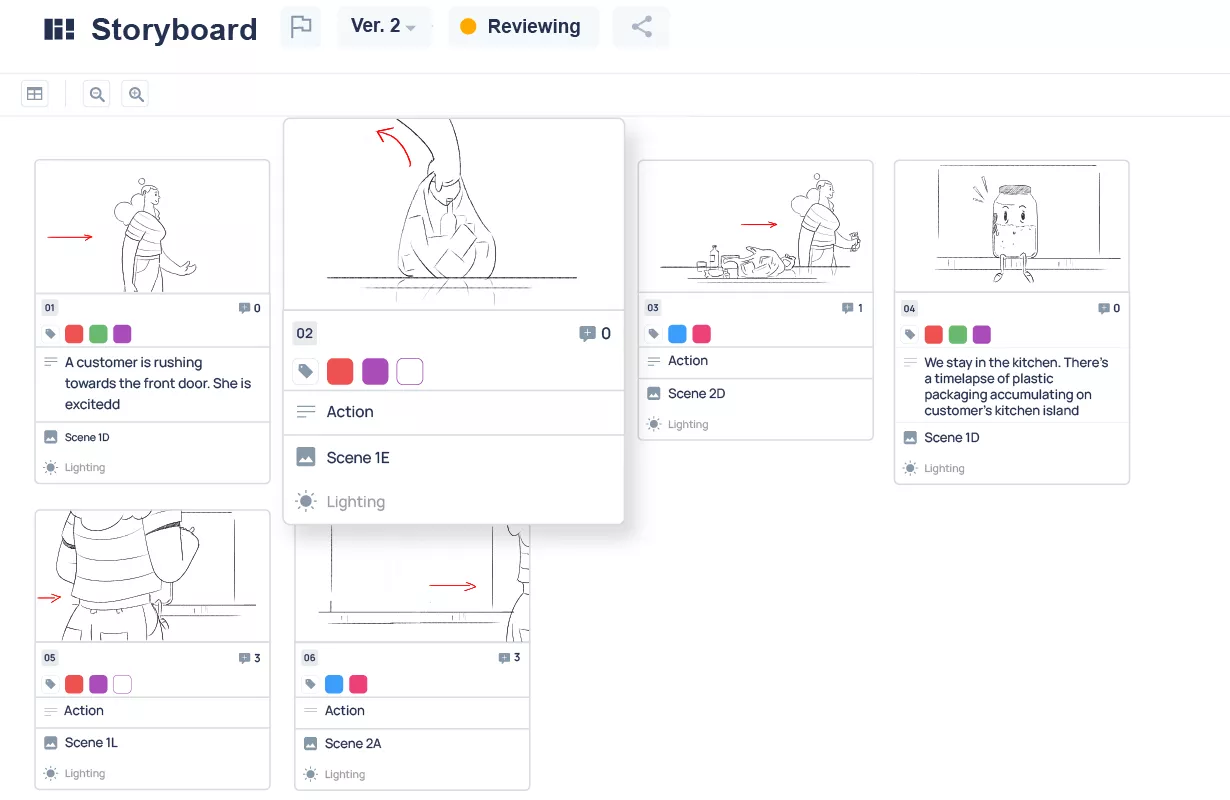 Model a sketch with the Board tool, Grid view where you're able to modify the storyboard, scenes, characters, layout, and scenario flow. Your customer will be able to rearrange the order of the scenes in an interactive mode.

You can use various ready-made free explainer video templates for different types of videos (explainer videos, commercials, cartoons, and other series production).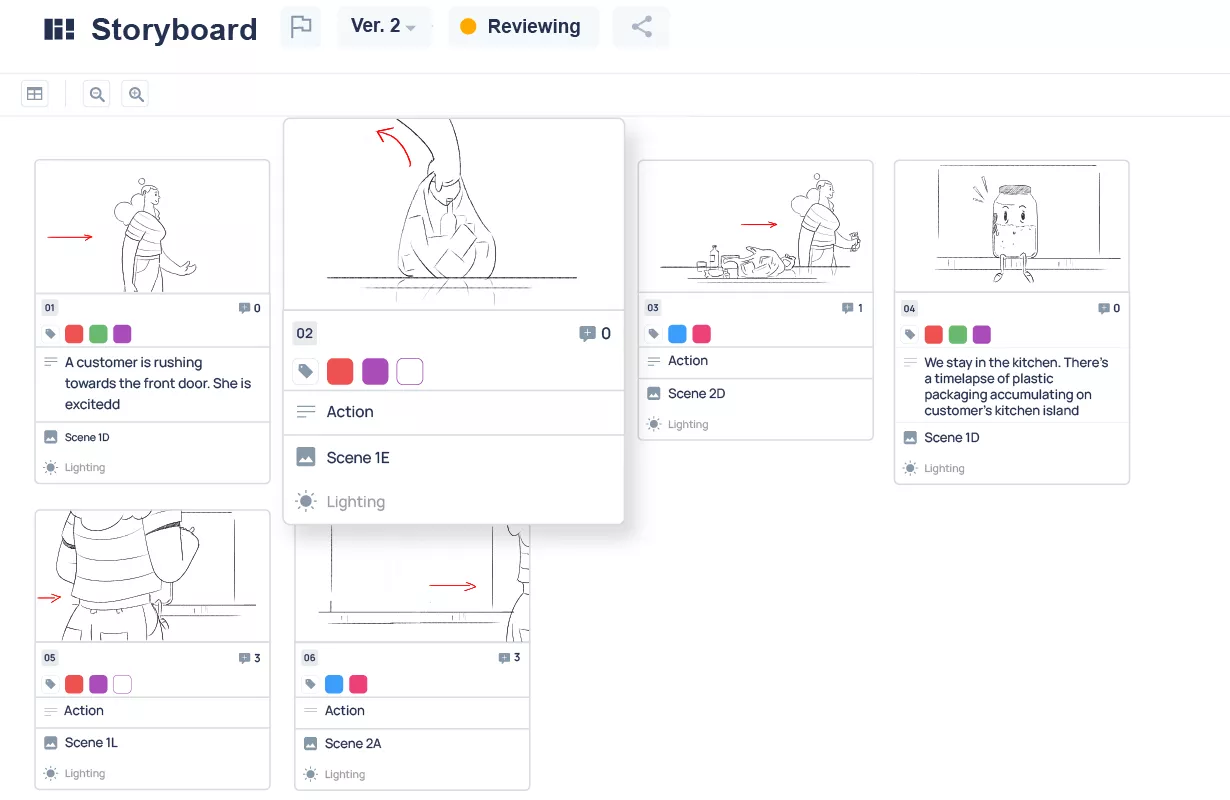 Design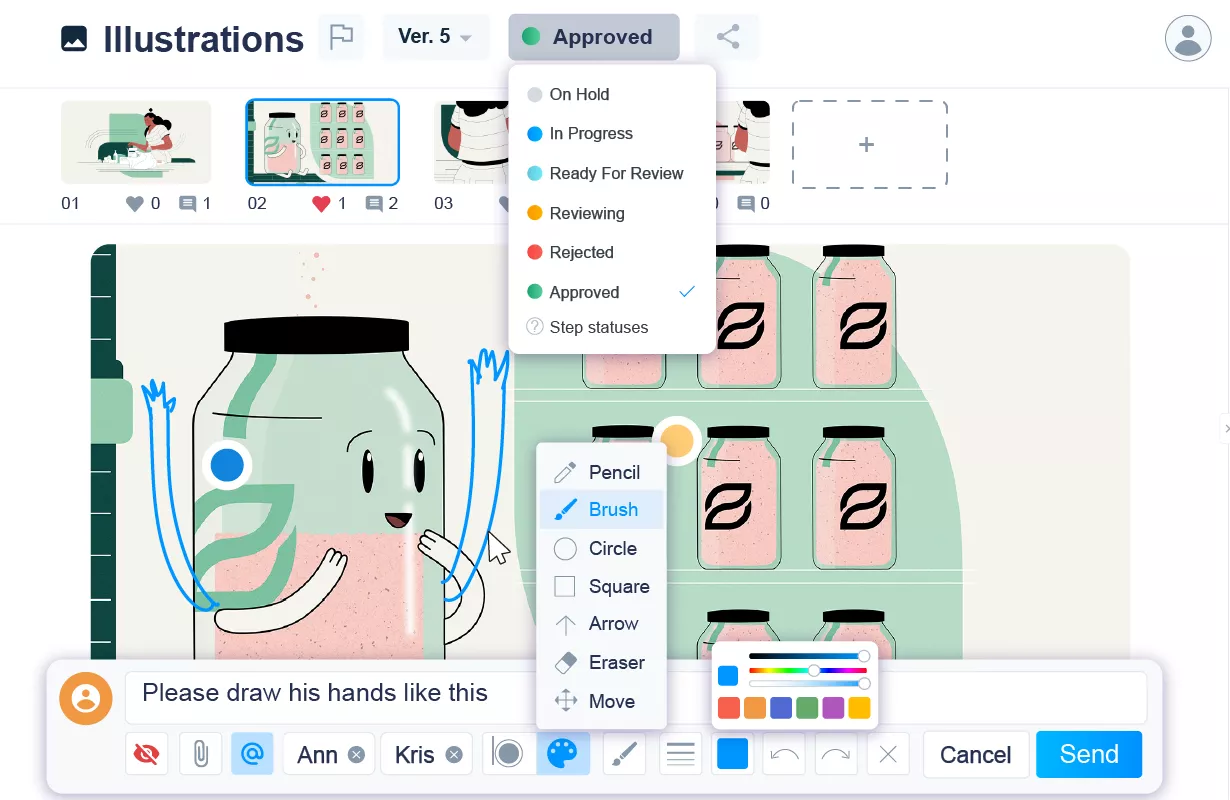 All previous versions remain at the disposal of the team, which allows them to compare results and control the implementation of previously left clients visual comments. The clients are responsible for the implementation of statuses and they personally Approve or Reject all stages.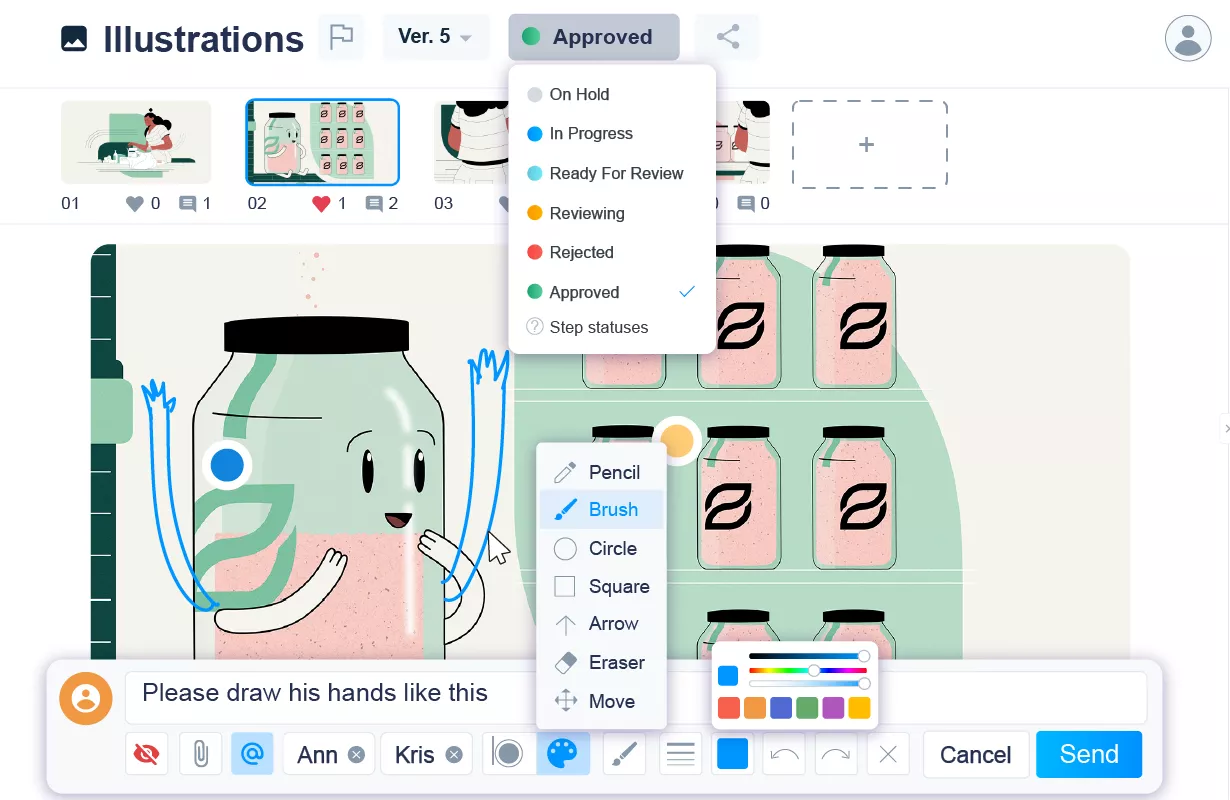 Animation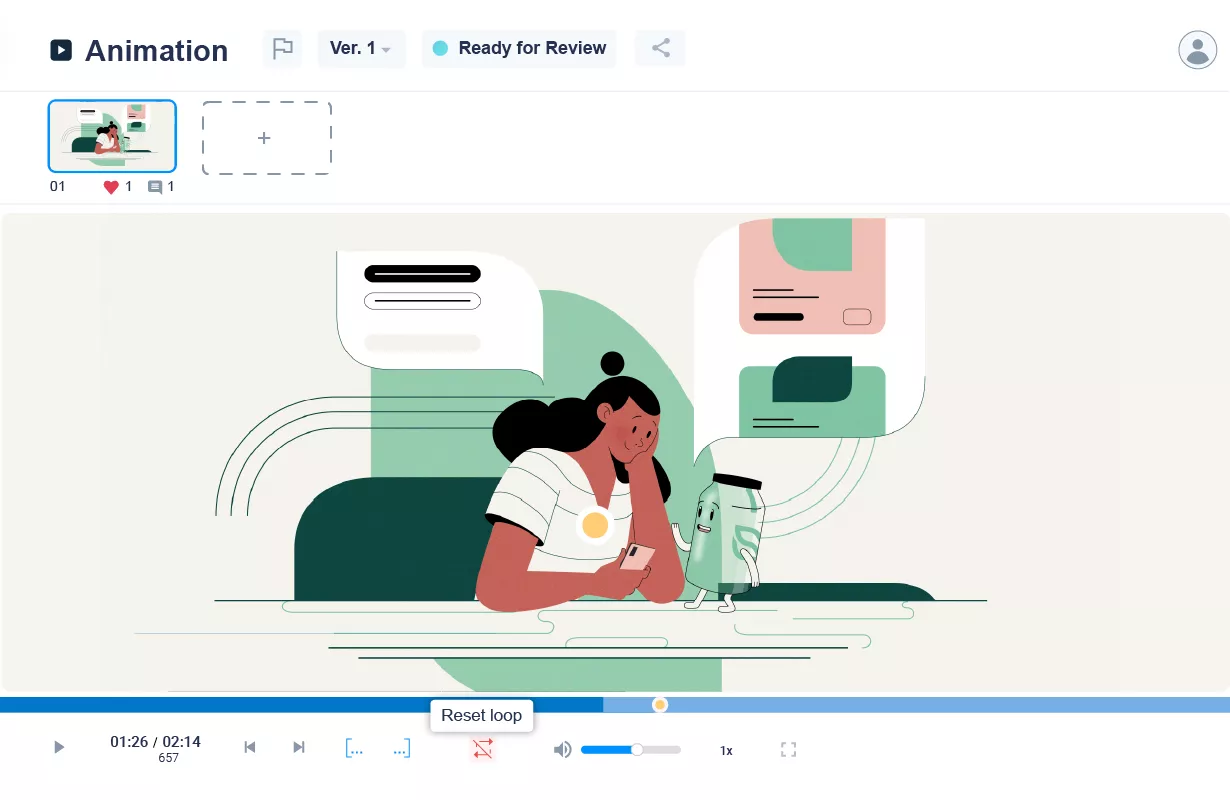 When you're ready to deliver the video project to the client to get their valuable feedback, it is important to convey comments accurately to the team to prevent them from unnecessary edits.
Due to drawing tool and visual commenting with reference to timecode, KROCK.IO will help you meet this challenge.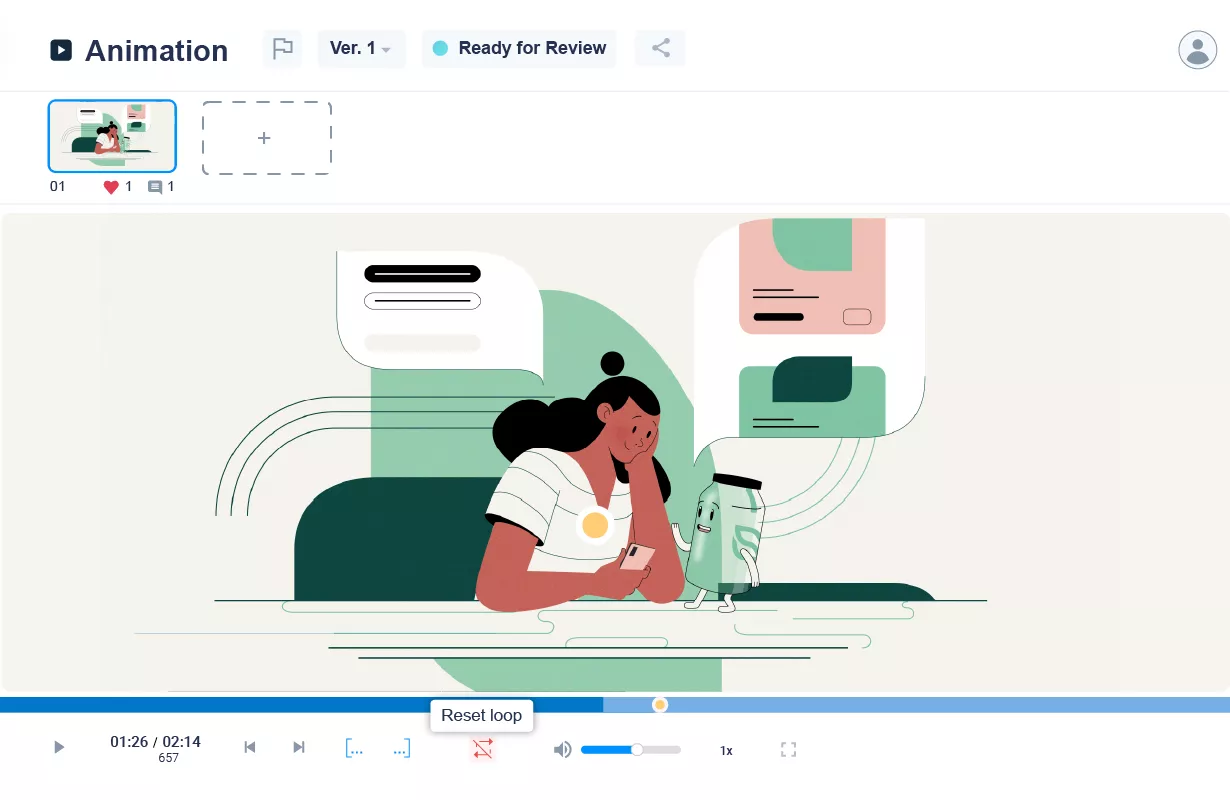 With the right project management tool, you can improve your workflow, just as Hound Studio did with theirs! Check out a 70-sec video in frame-by-frame animation style designed by Hound Team for a famous sustainable clothing brand through KROCK.IO. We were more than pleasantly surprised by the cool results of such a duly organized process on our platform.
Hound Studio Explainer Video for sustainable clothing
Each step of animated video production requires attention to detail from start to finish. You may not get the results you expect if there is one step missing from a final one.