What are the Latest Trends and Formats of Video Marketing in 2023?
With the increasing number of people watching videos online, video marketing has become one of the most successful strategies for businesses to reach their target audiences.
In 2021 and 2023, we can expect to see more innovative video formats and trends that will help marketers engage their audiences in a more effective way.
The latest trends and formats of video marketing in 2023 include interactive videos, live streaming, 360-degree videos, short-form content, and vertical videos. These trends will help brands create engaging content that resonates with their target audience. With the right combination of these trends and formats, businesses can create successful video campaigns that will drive better results in 2023.
3D-Style Interactivity
Virtual reality and augmented reality are predicted to have a large impact on the video marketing industry in 2023, according to Forbes. With the increasing release of technologies such as Oculus Rift, this trend is expected to help brands create more interactive experiences with their audiences.
Virtual reality will also spark opportunities for businesses looking to expand into new markets that have yet to be tapped into. Consumers will enjoy immersive experiences with VR technology and interact with content through a range of different platforms, including wearable technology such as Google Glass. This means that video marketers do not need to worry about creating engaging content in the near future because consumers will be able to interact with the content in a variety of ways.
Internet-connected devices
Video marketing is predicted to become much more connected with the rise of internet-connected devices in 2023. As technology continues to become embedded in daily life, people are expected to develop a greater appreciation for marketing strategies that utilize this device data and help brands achieve successful results. In order to reach these audiences, video marketers will need to use emerging technologies such as chatbots and voice recognition software that allows for more seamless customer interactions.
Increase in Live Streaming
Live streaming videos have been around for quite some time now, and with the rise of the internet in 2023, there will be greater demand for this type of marketing. The increase in technology is driving live streaming because it makes it possible for users to showcase their day-to-day activities on social media channels and embed them into various platforms.
Increase in Efficiency
Marketing efficiency will contribute to the rise of video marketing by 2023 as marketers focus more on how video content can optimize their ROI through increased engagement levels and revenue growth. At first glance, one may think that increasing efficiency may decrease online engagement, but this is not the case as marketers are able to create more engaging video content that is capable of increasing engagement levels and revenue.
Increase in Technology
The refinement of video technology will contribute to the rise of video marketing by 2023 as marketers become increasingly involved in understanding how their customers interact with their services via online videos on social media platforms.
There are a number of new technologies coming into the market like AR, VR, AI, and blockchain which have had a significant impact on how marketers create better-quality videos for their consumers. By 2023, marketers will have a better understanding of how to successfully use these new technologies to increase customer satisfaction and revenue growth.
Developing Countries
Video marketing will experience a high rate of growth in developing countries such as China, India, Brazil, and Mexico. In these countries, larger populations often lack access to traditional media, and marketers are eager to provide them with more opportunities to consume information and purchase goods, which will lead to an increase in video marketing.
Increasing Competition
In the next 3 years, video marketing is expected to grow due to the increasing competition in the market, driven by a focus on new offerings like Google Clips and Amazon's Echo Look that provide a low-cost alternative for consumers while still maintaining quality content.
Growing Influence of Influencers
Influencers are your average person with a passion for a product or company who has taken on the role of an opinion leader. As marketing moves from offline to online, influencers become more important as they can provide credibility for companies.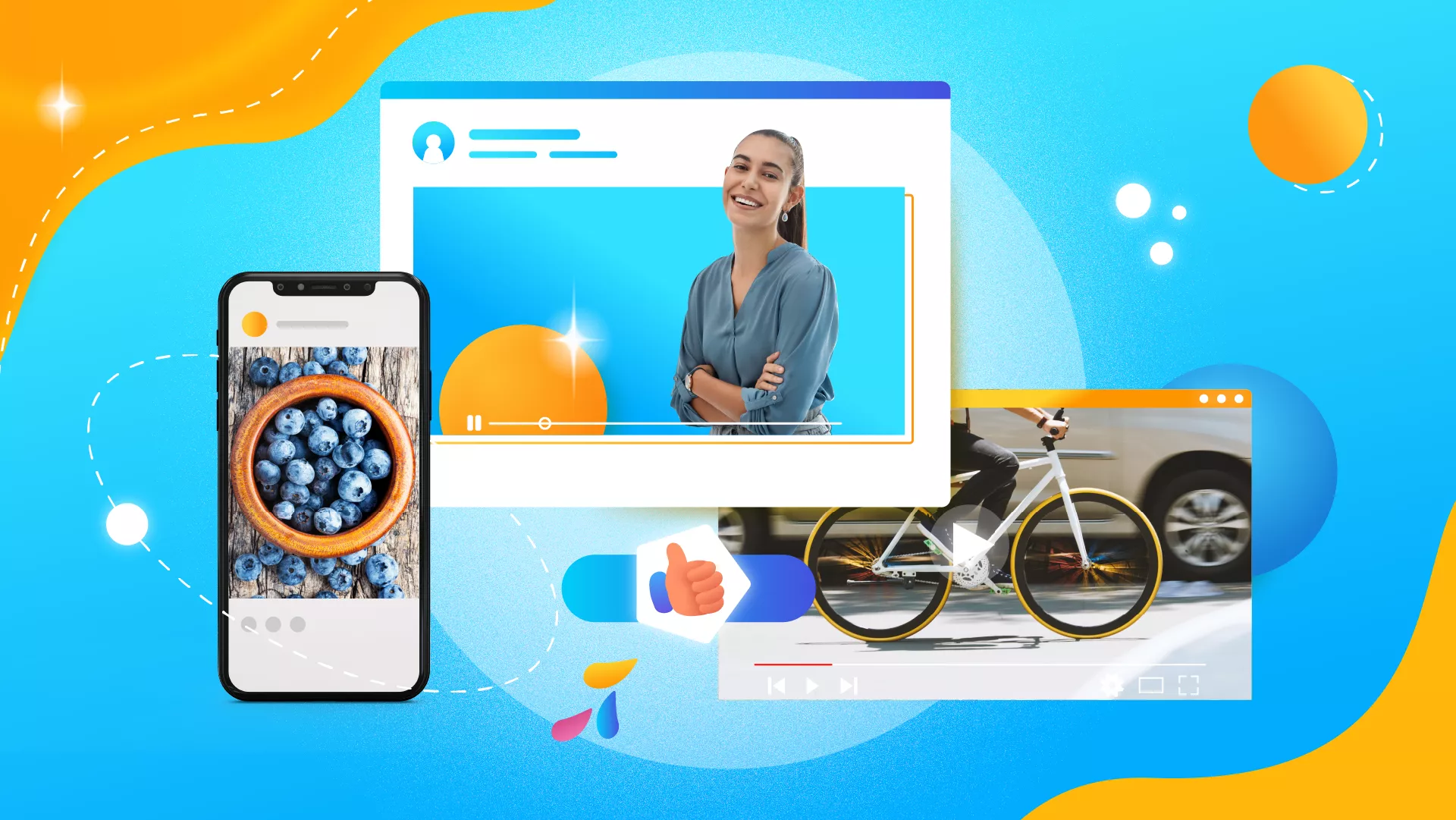 Using Videos for Branding
Videos are a powerful tool for effective branding and customer experience. They can be used to showcase the company's products or services, create an emotional connection with the audience, and personalize content for customers. With the help of AI writing assistants, companies can personalize videos for their customers in a more efficient way.
AI writing tools can generate content ideas at scale, which can be used to create effective branding videos that are tailored to the needs of each customer. Additionally, AI writing assistants can help companies optimize their videos for different platforms and ensure that they reach their target audience.
Leveraging the Potential of Voice Search Optimization To Reach Your Audience Quickly
Voice search optimization is an important tool for businesses to reach their target audience quickly. With voice search optimization, businesses can create content that is tailored to the specific needs of their customers and increase their visibility on popular search engines.
Voice search optimization tools can help businesses optimize their content for better visibility in voice searches. These tools can be used to identify keywords, analyze trends, and create content that is optimized for voice searches. They also provide insights into how users are searching for products and services online, allowing businesses to tailor their content accordingly. By leveraging the potential of voice search optimization tools, businesses can reach their target audience more quickly and effectively.
Animation & Explainer Videos – Explore Creative Visual Content Formatting Ideas
Animation & Explainer Videos are an effective way to communicate your message in a creative and visually appealing format. They are used to explain complex concepts, engage viewers, and increase conversions.
Animation & Explainer Videos can be created using a variety of tools and services. They can be used to create stunning visuals that capture the attention of the audience and keep them engaged. Creative animation ideas such as motion graphics, 3D animation, whiteboard animation, stop-motion animation, and more can be used to boost engagement and conversions.
With these services, businesses can easily create engaging content that is sure to captivate their target audience. Investing in an animated explainer video is well worth it as it helps businesses reach their marketing goals faster and more effectively.
Conclusion
Marketers and brands need to constantly adapt to the new challenges posed by content marketing. Even in 2023, when technologies like artificial intelligence and short-form video are rapidly altering the content production landscape, this remains true. You can use these tendencies to your advantage as you navigate the dynamic world of marketing.
Do you still have some questions? Consult the Krock.io blog for helpful advice and insights.