We love when you share your projects with us! And we also love to show them to the world!
Today, we want to highlight an awesome animation film that the award-winning Webarbeider studio made for the Norwegian vision clinic Optiker Kolstad.
The Challenge
In this video, guys from Webarbeider had to convey a complex message of the dangers of binocular vision disorder and fixation disparity and promote vision tests and prism glasses. At the same time, their client didn't want a video to sell directly but make the core message easy to understand and entertaining.
Have a look at the result of their fruitful work:
Webabeider, therefore, made a clear and straightforward animation video, where the disease was explained in a comprehensive way. Guys also managed to keep in mind who the video is for and where it would be seen. Ordinary consumers would come across the campaign on the client's website or premises.
And now let's have a look at the process of creation of this fantastic video in Krock: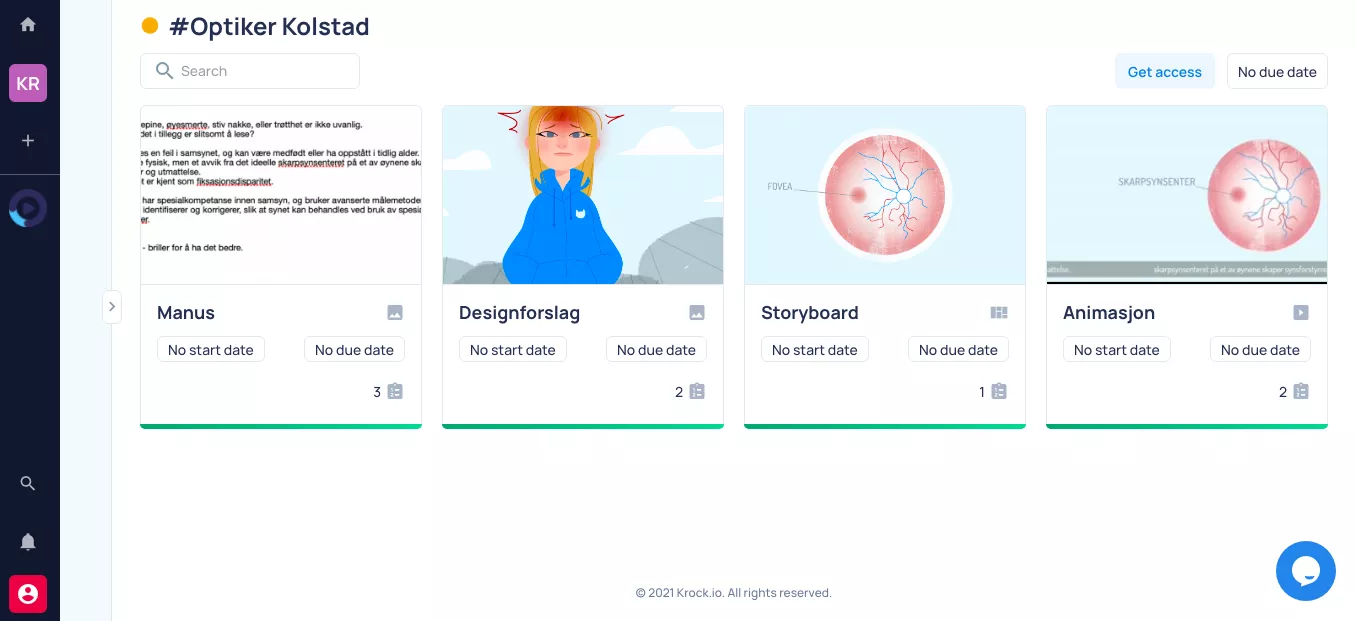 Webarbeider project in Krock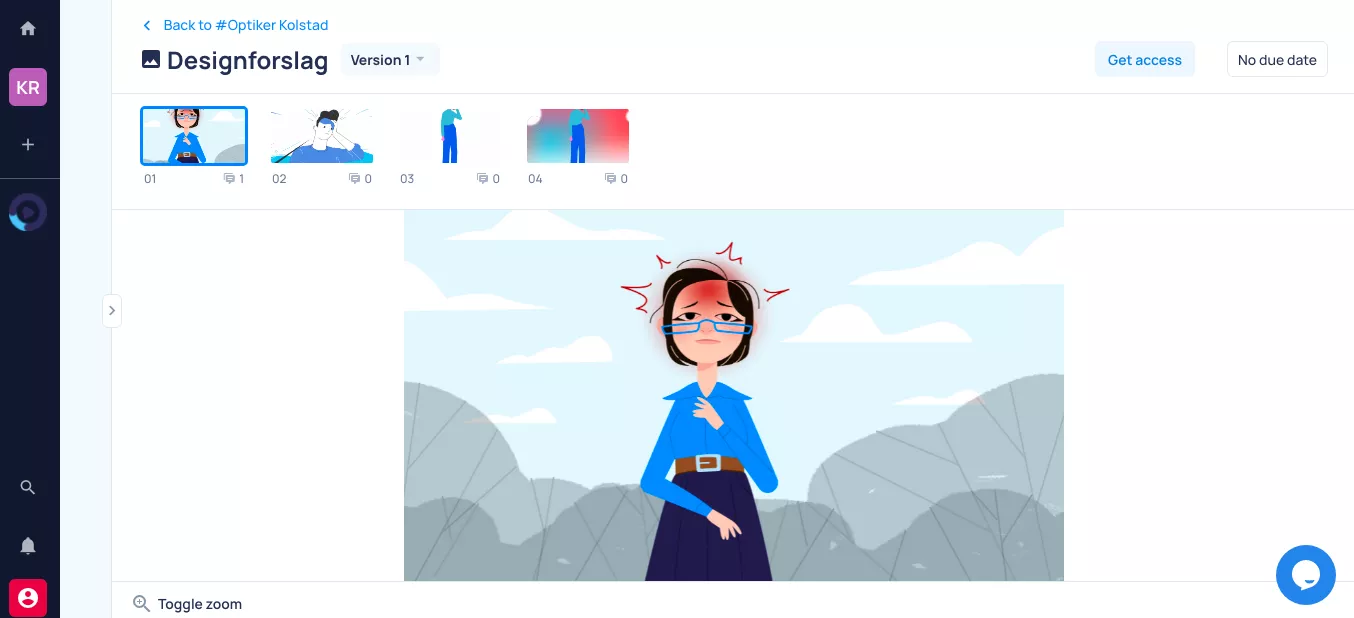 Main character development (image step type)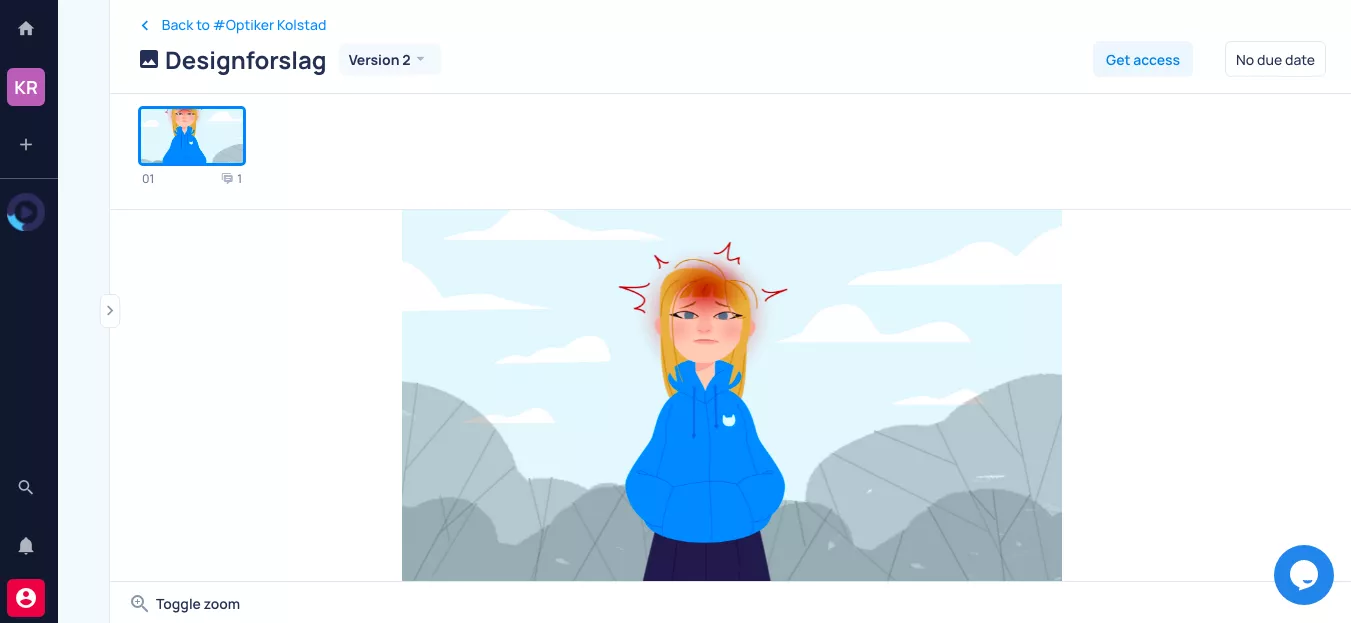 Main character development – final version (image step type)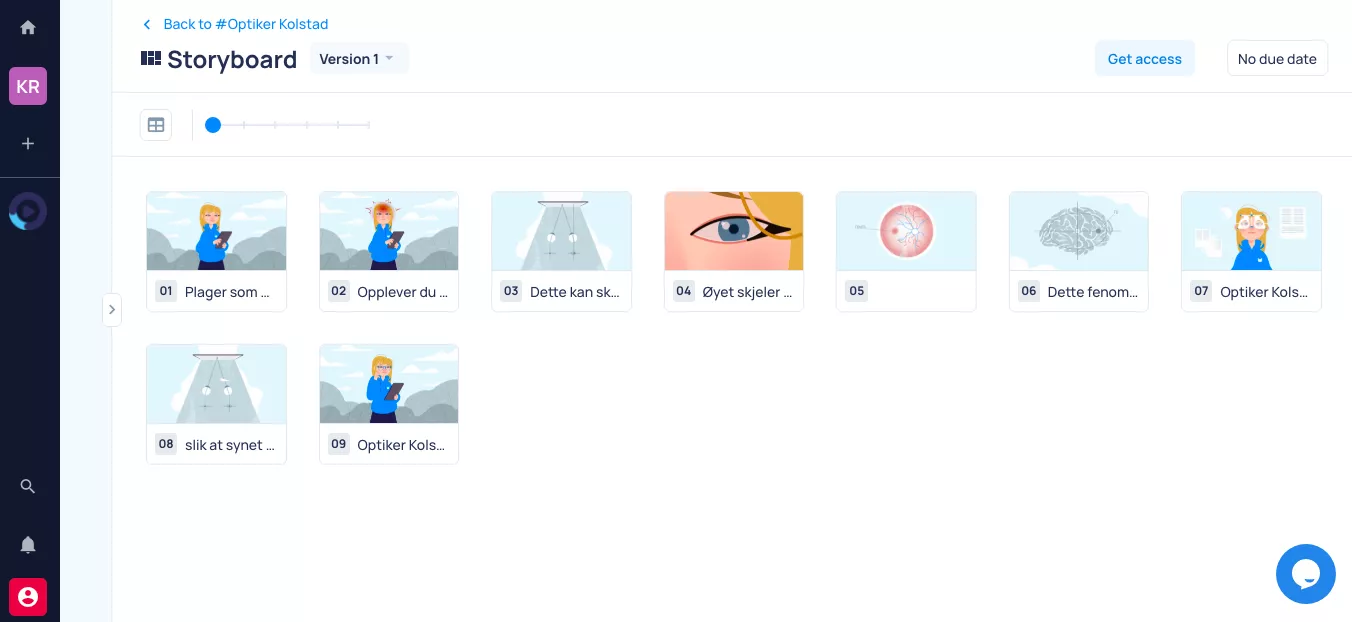 Storyboard for the video (board step type – grid view)
Storyboard for the video (board step type – table view)
Martin, Webarbeider's founder, has been a Krock user for almost a year now:
Krock provides predictability of our work process to the clients. They have control over what is happening and how the final project would look like. Krock also helps us a lot with client communication, makes it possible to meet deadlines earlier, and smoothes our workflow.
We are so thankful to Webarbeider studio for sharing their project with us!

By managing your project in Krock, you'll be able to:
present your work to the clients
provide them with a transparent process and easy feedback option
collaborate with your teammates using visual tools
plan your team workload accordingly.
And all of it from the same place where you are curating your project.
Would you like us to share your project done in Krock with the world? Let us know, and we'll get in touch with you for details.
Want to try Krock for free? Sign up for our 2-week trial – no credit card required Or book a demo call – our team will be happy to assist you with any questions regarding our app.