Videos don't always turn out the way we want them to, which is why having the correct video editing software is crucial.
You may use this kind of software to turn drab footage into a stunning piece of video graphics art. The correct program is all that's necessary, and that's where we come in.
What features in video editing software should I be on the lookout for?
Depending on the type of editing you want to perform. For instance, if you're only editing together a video from Dad's 50th birthday party, you might not require many visual effects. But there are some important factors to think about.
What resolutions and formats do the app support first? Can it utilize your camera's video without transcoding it first? Can it export to the locations where you want to share your completed video?
Do you require features like a green screen or picture-in-picture? If you prefer, may you share it directly on social media?
How many tracks are available? Will you need to do some pre-production because the program can only handle a few tracks at once, or will you be able to import video and audio from numerous files and switch between them as needed?
Does the software offer any intelligent capabilities, such as intelligent clip clipping or straightforward editing modes, to make daily editing simpler? Is it simple to add titles, make scene changes, or change the colors?
If it's a mobile app, can you move your project to the desktop version of the app to continue editing?
Top 5 free video editing programs
We've prepared a list of the top free video editing programs from across the internet below. We've listed some of the most helpful features as well as the benefits and drawbacks of each tool because every designer and videographer has different needs.
Today, DaVinci Resolve is the greatest free video editing program for pros.
You can tell DaVinci Resolve is built for filmmakers because the software is produced by Blackmagic Design, which also creates a well-known series of video cameras. Even though it's free, this feature-packed powerhouse genuinely competes with commercial products in terms of usefulness and variety.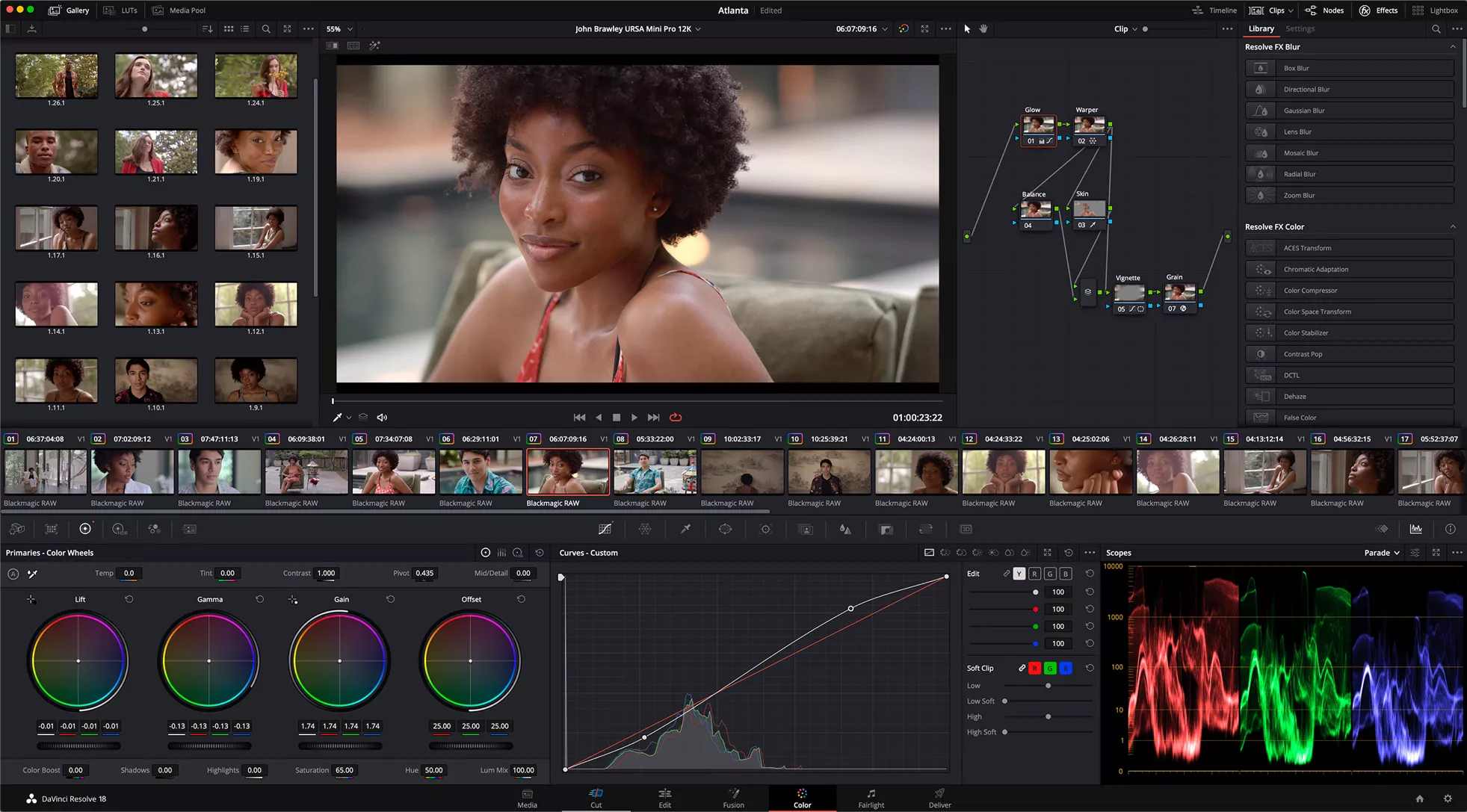 In our assessment, we discovered that its color grading features were unmatched, giving us complete control over how our videos appeared. For when you have a shaky shot, we really adored its smart video stabilization tool.
The built-in audio mixing, VFX, and title-card-building modes also worked flawlessly. All of that meant that we could create the perfect video without having to "do an Adobe" and switch between numerous programs; instead, we could do it all from a single interface.
Open-source, cross-platform Shotcut video editor has an incredibly slick and simple user interface. You can dock and undock the many panels it offers you as you see appropriate. Information about media properties, an encoding panel, a filter panel, and a tasks queue are all viewable.
Additionally, you may examine recent search history, playlists, and files in thumbnail format. The "drag and drop" feature from your file manager is available.
Thanks to FFmpeg, Shotcut is able to support a variety of audio and video formats and codecs. Shotcut is incredibly simple to use; it provides all the knowledge, resources, and tools required to produce high-quality items. It features multi-format timelines and native support for manipulating media files.
Key features
The user interface is clear and simple.
Compatible with the three main platforms
There are numerous practical UI aspects that are appealing to both novice and experienced users.
The latest audio and video formats are supported.
Native timeline editing without the need for imports
Webcam and audio recording
Timeline in multiple formats for flexible projects
The software offers a timeline with numerous tracks for audio and video files, as well as a contemporary, user-friendly structure. Cutting, cropping, stabilizing shaky film, color correction, and even background noise removal are all included in the standard editing toolkit.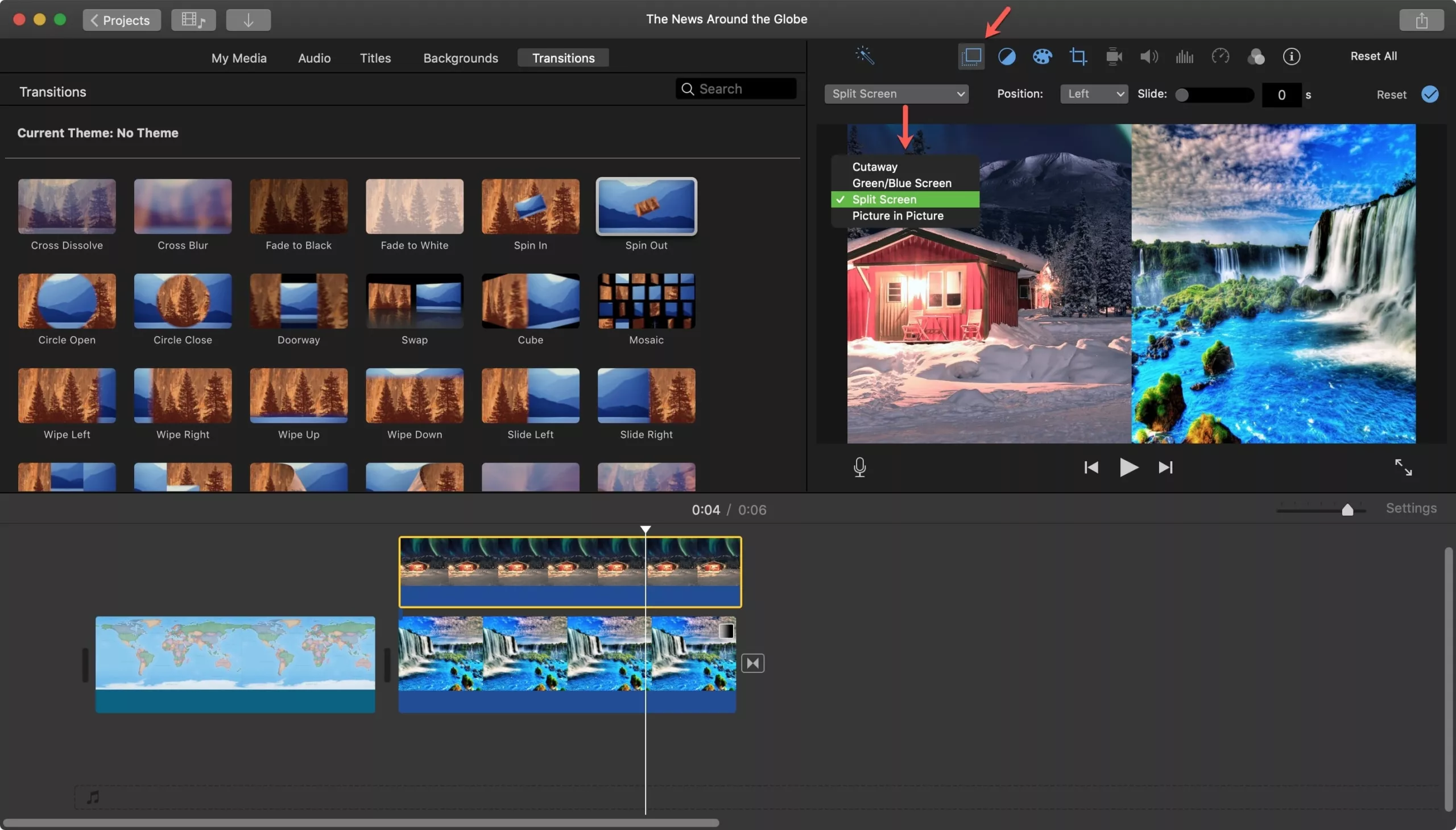 iMovie offers a large number of presets, such as backdrops and animated text templates for the title intro, bottom thirds, and scrolling credits. The main menu has quick access to templates and using the preview feature before applying is quite convenient.
Unlike the majority of the other video editors on this list, iMovie does not provide any paid premium editions or professional features. It is a fully free video editing program without any upgrades, watermarks, or trial periods.
One of the coolest free video editing programs is Lightworks, and it has a bit of history. You may see how pleased they are with the many expert feature films that have been cut with it by visiting their website.
If you want to develop and edit movies on an amateur or professional level, Lightworks is one of the greatest free video editing software solutions you can pick.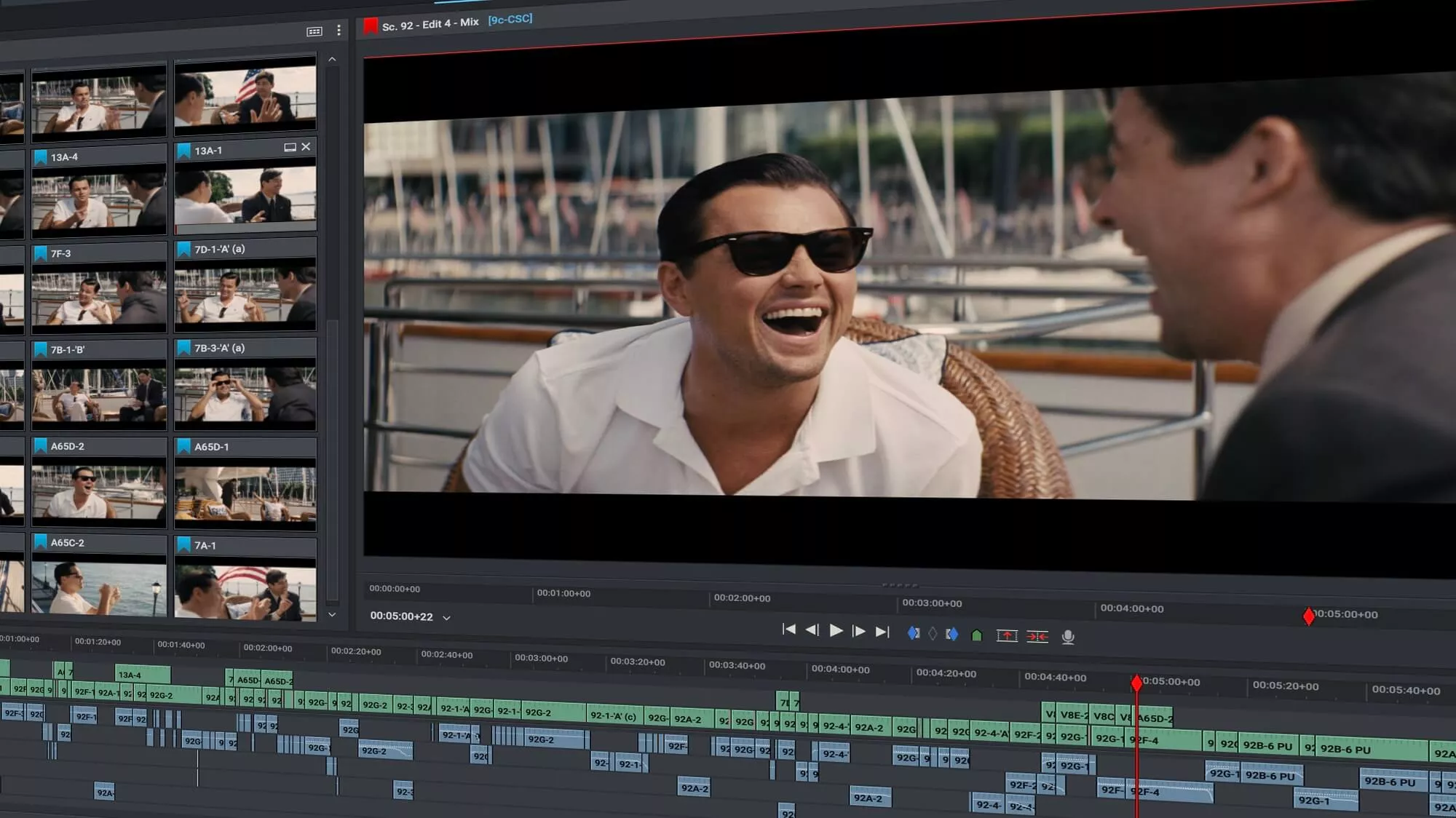 With Hollywood-caliber editing and effects and the support of professionals across the film industry, it works well for aspiring filmmakers, YouTubers, and content creators.
Key attributes
Transitions, chroma key, effects, etc.
Editing techniques based on cutting and clipping.
Practically all file types are supported.
Local archiving and backup.
You'll value all the tutorials provided directly from one of the top free video editing programs if you're new to using video editing software.
Existing users will still be able to access most of their familiar tools, although through a new user interface.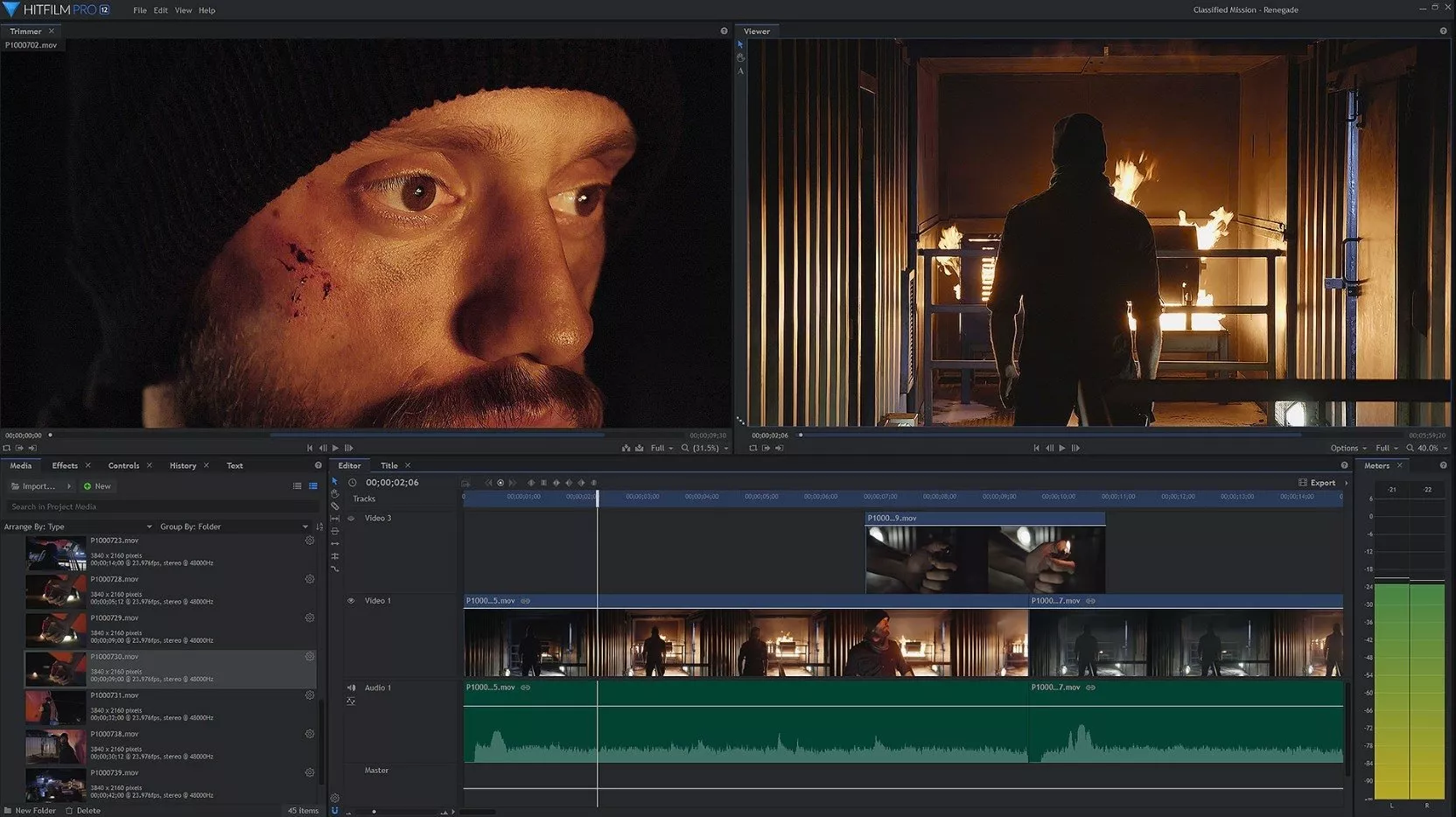 That doesn't diminish the effectiveness of the elements that are already in place, which you can still utilize to make straightforward or eye-catching videos for nothing. That deal is unbeatable right now.
The only thing to keep in mind is that HitFilm requires a computer with a little extra juice and one of the more modern operating systems, whether it's Windows or Mac.
Unique characteristics
Presets and 400+ visual effects
Effects compositing in 2D and 3D for MP4 export
Motion monitoring
Color tools
Auto-stabiliser
Conclusion
​​There are a number of important variables to take into account when deciding which free video editing software is ideal for you.
What kind of video are you planning to create, and for whom? Fast home video editing for TV viewing and editing for Netflix or theatrical release are two completely different things.
Also, keep in mind that you will want to do more the more you can do. Can the software you've picked expand with your creativity?
After you ask yourself a few questions and figure out what you need – we assure you, it will be very easy for you to decide on the choice.