Project failure is not uncommon in the world of business. Despite careful planning and execution, projects can still fall short of their goals. There are various reasons why projects fail, including poor communication, a lack of resources, and unforeseen obstacles. However, it's not all doom and gloom. Failed projects can be turned around through a process known as project recovery. In this article, we'll explore the art of project recovery, its benefits, and how you can turn around your failing projects.
What is Project Recovery?
Project recovery refers to the process of reversing the course of a failing or troubled project and bringing it back on track toward successful completion. It involves identifying and addressing the issues that have caused the project to veer off course, re-establishing project goals and objectives, and implementing corrective actions to mitigate risks and improve project performance.
Project recovery is essential when a project faces significant challenges, such as missed deadlines, budget overruns, scope creep, inadequate resource allocation, communication breakdowns, or a decline in team morale. Rather than abandoning the project altogether, project recovery focuses on identifying the root causes of the problems and taking proactive measures to turn the project around and achieve the desired outcomes.
Benefits of Project Recovery
Project recovery offers several benefits, including:
1. Cost savings: Reviving a failed project is often more cost-effective than starting from scratch. Project recovery can help identify and eliminate unnecessary expenses, improve resource allocation, and salvage any existing work that can be repurposed.
2. Improved project outcomes: With the right approach, project recovery can help identify the root causes of project failure and address them effectively. This can result in a more successful outcome for the project, meeting or exceeding its original goals.
3. Enhanced stakeholder satisfaction: A successful project recovery can help restore stakeholder confidence in the project and its management. This can lead to increased support and investment in future projects.
Step-by-Step Guide to Identifying the Root Cause of Project Failure
Step 1: Gather Project Information
Collect all relevant project documentation, including the project plan, scope statement, budget details, communication records, and progress reports. Review these materials to gain a comprehensive understanding of the project's objectives, requirements, timeline, and resource allocations.
Step 2: Analyze Project Performance
Evaluate the project's performance against its original goals and objectives. Identify any significant deviations, such as missed deadlines, budget overruns, scope creep, quality issues, or stakeholder dissatisfaction. Look for patterns and recurring problems that have negatively impacted the project's progress.
Step 3: Conduct Stakeholder Interviews
Engage in discussions with project stakeholders, including clients, team members, project managers, and relevant subject matter experts. Conduct structured interviews or surveys to gather their perspectives on what went wrong with the project. Seek insights into their expectations, concerns, and experiences throughout the project lifecycle.
Step 4: Use Data Analysis Techniques
Analyze project data to uncover potential root causes. This may involve performing trend analysis, variance analysis, or statistical analysis on key project metrics such as schedule adherence, budget utilization, or resource allocation. Look for correlations, anomalies, or areas where the project has consistently underperformed.
Step 5: Perform Cause-and-Effect Analysis
Apply cause-and-effect analysis techniques, such as the Fishbone Diagram (also known as the Ishikawa or "5 Whys" diagram). Start with the identified project failure and ask "why" multiple times to drill down to the underlying causes. This iterative process helps reveal the interconnected factors that have contributed to the project's decline.
Step 6: Prioritize Root Causes
Once you have identified potential root causes, prioritize them based on their impact on the project. Consider the severity of each cause and its relevance to the project's specific context. Focus on the causes that have the most significant influence on project failure and require immediate attention.
Step 7: Validate Root Causes
Validate your findings by cross-referencing them with multiple sources of information. Seek input from different stakeholders to ensure a comprehensive understanding of the issues. This step helps ensure the accuracy and reliability of the identified root causes.
Step 8: Document the Root Causes
Compile a comprehensive list of the validated root causes of project failure. Clearly articulate each cause and its impact on the project. Documenting the root causes provides a foundation for developing an action plan to address them effectively.
Step 9: Engage in Continuous Learning
Reflect on the identified root causes and learn from the project's failure. Use this experience to enhance project management practices and prevent similar issues in future projects. Foster a culture of continuous learning and improvement within your organization.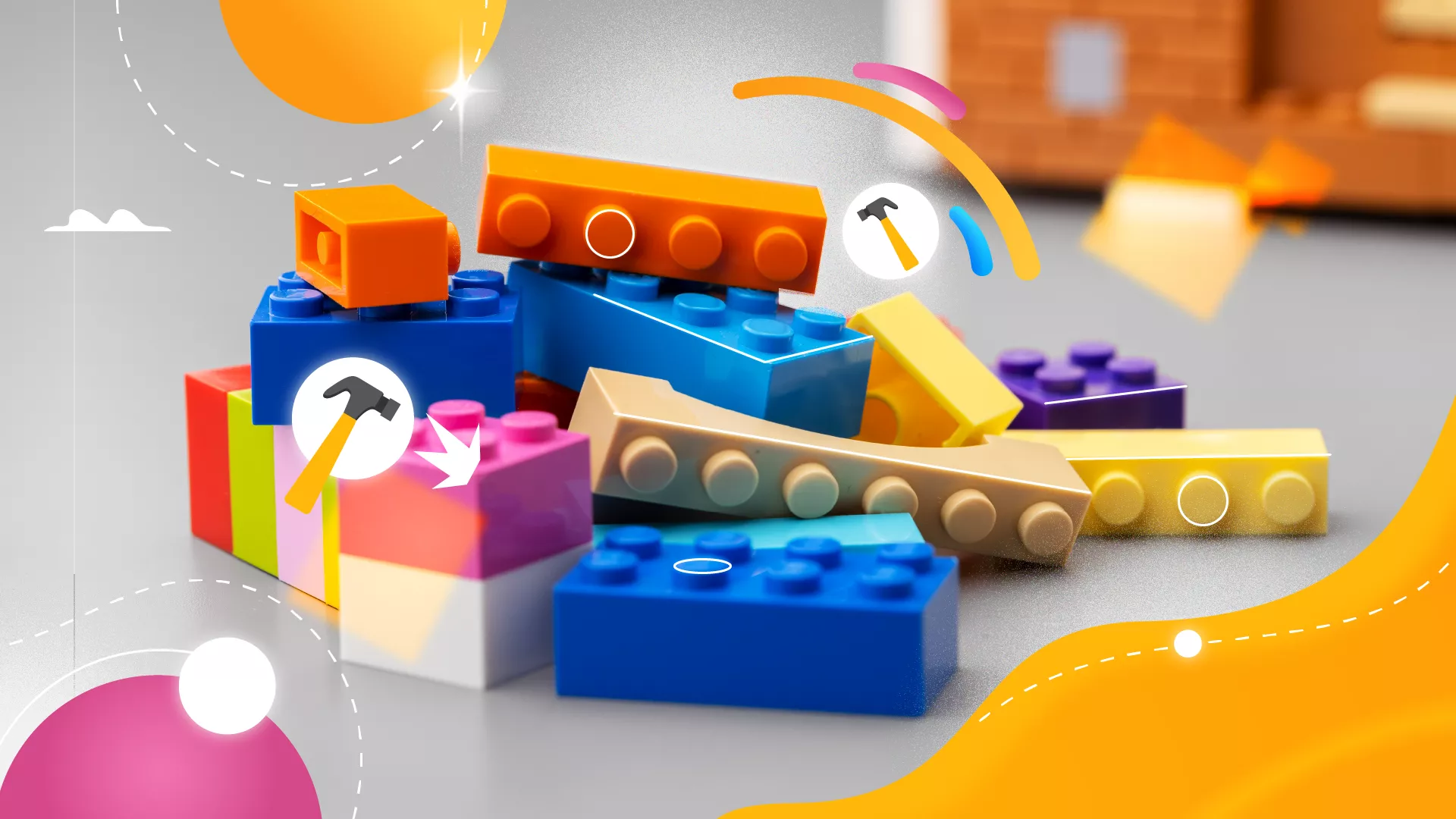 How to Turn Around Failing Projects
The art of project recovery involves a combination of problem-solving skills, effective communication, and strategic planning. Here are some steps you can take to turn around a failing project:
1. Recognizing the Signs of a Failing Project
The first step towards project recovery is to identify the signs of a failing project. By understanding common red flags such as missed deadlines, budget overruns, low team morale, and frequent scope changes, animation studios can take timely action to address the issues before they escalate further.
2. Diagnosing the Root Causes
To effectively turn around a failing project, it is crucial to identify and address the root causes. Poor planning, inadequate resource allocation, communication gaps, or unrealistic expectations are some common factors that contribute to project failure. By conducting a thorough diagnosis, animation studios can pinpoint the underlying issues and develop targeted strategies for recovery.
3. Rebuilding Team Morale and Motivation
Team morale plays a vital role in project success. A demoralized team can lead to a downward spiral in productivity and creativity. This section explores techniques for boosting team morale and motivation, including effective communication, recognizing achievements, fostering a positive work environment, and empowering team members.
4. Realigning Project Goals and Objectives
Sometimes, failing projects lose sight of their original goals and objectives. By reassessing and realigning project goals, animation studios can refocus their efforts and create a clear roadmap for success. This section discusses the importance of defining realistic goals, revisiting project scope, and establishing clear expectations with stakeholders.
5. Revamping Communication and Collaboration
Effective communication and collaboration are vital for project recovery. This section explores strategies to improve communication channels, enhance transparency, and foster collaboration among team members and stakeholders. It also highlights the significance of regular project status updates and feedback loops.
6. Agile Project Management and Adaptation
The agile project management approach can be a game-changer in project recovery. This section delves into the core principles of agility, such as iterative planning, continuous improvement, and adaptability. It also discusses the benefits of embracing agile methodologies and how they can help animation studios respond to changing project dynamics.
7. Resource Optimization and Risk Management
Optimizing resources and effectively managing project risks are critical aspects of project recovery. This section explores techniques for identifying and mitigating risks, managing resource constraints, and leveraging available resources efficiently. It also emphasizes the importance of regular monitoring and proactive risk assessment.
8. Celebrate Success
Finally, it's important to celebrate success once the project has been successfully turned around. This can help restore stakeholder confidence in the project team and demonstrate the value of the recovery plan.
Celebrating success can take many forms, such as acknowledging individual team members for their contributions, hosting a team celebration, or sharing positive feedback with stakeholders. Taking the time to celebrate success can help build momentum for future projects and create a positive culture within the organization.
How to Create an Effective Risk Management Plan During Project Recovery
Creating an effective risk management plan during project recovery is crucial to mitigating potential threats and ensuring a successful turnaround. By identifying, assessing, and managing risks proactively, you can minimize their impact on the project. Here are the steps to developing an effective risk management plan during project recovery:
Review Previous Risk Assessments
Begin by reviewing any risk assessments conducted during the project's initial planning phase. Identify the risks that were identified but not adequately addressed or those that have emerged since then. This will provide a starting point for your risk management plan.
Identify New Risks
Conduct a comprehensive review of the project's current status and identify any new risks that have arisen as a result of the project's failure or decline. Engage stakeholders, project team members, and subject matter experts to gather insights and perspectives on potential risks.
Prioritize Risks
Assess the identified risks based on their potential impact and probability of occurrence. Prioritize the risks that have the highest potential to derail the project or cause significant damage. Consider both internal and external risks, such as technical challenges, resource constraints, market volatility, or legal/regulatory issues.
Analyze Risks
Perform a detailed analysis of each prioritized risk. Evaluate the potential consequences, the likelihood of occurrence, and any existing mitigation measures or control mechanisms in place. This analysis will help you understand the nature of each risk and inform your risk response strategies.
Develop Risk Response Strategies
Based on the risk analysis, develop appropriate risk response strategies. These strategies can include risk mitigation (implementing actions to reduce the likelihood or impact of risks), risk transfer (shifting the responsibility for managing risks to a third party), risk acceptance (accepting the risk without taking further action), or risk avoidance (taking actions to eliminate the risk altogether).
Assign Responsibilities
Clearly define the responsibilities and roles of team members involved in risk management. Designate individuals who will be responsible for monitoring and addressing specific risks. Ensure that there is clear communication and accountability for risk management activities.
Implement Risk Controls
Put in place the necessary controls and actions to manage identified risks effectively. This may include implementing new processes, establishing monitoring mechanisms, reallocating resources, revising project plans, or engaging external expertise to address specific risks.
Monitor and Review
Continuously monitor and review the effectiveness of the risk management plan. Regularly assess the status of identified risks, evaluate the success of implemented risk response strategies, and identify any new risks that may emerge during project recovery. Adjust the risk management plan as needed to address evolving circumstances.
Communicate and Document
Ensure that there is clear communication of the risk management plan and its associated strategies to all relevant stakeholders. Document the risk management activities, including risk assessments, response strategies, and mitigation actions taken. This documentation will serve as a reference for future projects and contribute to organizational learning.
Learn and Improve
After the project recovery, conduct a post-mortem analysis to evaluate the effectiveness of the risk management plan. Identify lessons learned and areas for improvement. Incorporate these insights into future risk management practices to enhance project success rates.
Conclusion
In summary, turning around a failing project requires a systematic approach that involves assessing the current state, identifying the root causes of failure, developing a recovery plan, implementing the plan, monitoring progress, and celebrating success.
Effective communication and stakeholder collaboration is essential throughout the process to ensure that everyone is working toward the same objectives. With these steps in place, project teams can successfully turn around a failing project and achieve their desired outcomes.
Check out more articles on getting started with KROCKIO:
If you're having any trouble or need any help, let us know.