Remote work and collaboration have become an everyday reality for 20 years now. The more we use mobile devices and remote workplaces, the more dispersed our team is — the more we need efficient tools to work and collaborate distantly. It's one thing to just have a call through Skype or Google Meet, but when it comes to multiple processes and people, things become more difficult. In this case, the crucial point is to find and choose the right digital solution.
In this article, we have collected the best 10 tools for effective remote work that are easy to use and fit well for teams and experts that need to collaborate when working on the same task.
The pros of using online tools for collaboration
When your designer is located in Boston while the front-end engineer is living and working in Bali, the process of their collaboration on the same project can get a bit tricky. And what if your team consists of 15 or 150 people? Technology provides solutions that are better and more efficient with each passing day. Whether you just want to design a small brief, create a promo video for your project or even complete a web development project there is no necessity to invest big money in creating your own collaboration system — there are available solutions for all the tasks to help your team members work together. Real-time collaboration and updates, smart workflows, marketing, and business plans—there is a tool for each task.
Keep in mind that when choosing multiple online collaboration tools, it is important to either look for all-in-one solutions, where you can cover all the needs of your team, or carefully check different tools so they will match each other and have multiple sharing and exporting options. It is important so your experts will not lose time trying to figure out how to move information or files from one tool to another, save or track the progress, share it with each other, and so on. Moreover, most teams that work together in the same office still use online tools to work on their projects because those solutions help them deliver smarter, faster, and more efficient results — at least 20%, according to McKinsey. And 7 out of 10 workers admit that their positive results are directly affected by the digital tools and solutions they use.
The key features experts usually check out when using those tools include:
Delegate tasks for better project management
Collaborate despite time zones or location of the workers
Optimize or develop cross-collaborative work processes between different departments
Increase the level of productivity and efficiency of your work
Make reporting and task tracking easier and faster
Organize your storage and make sharing easier
Design & Collaboration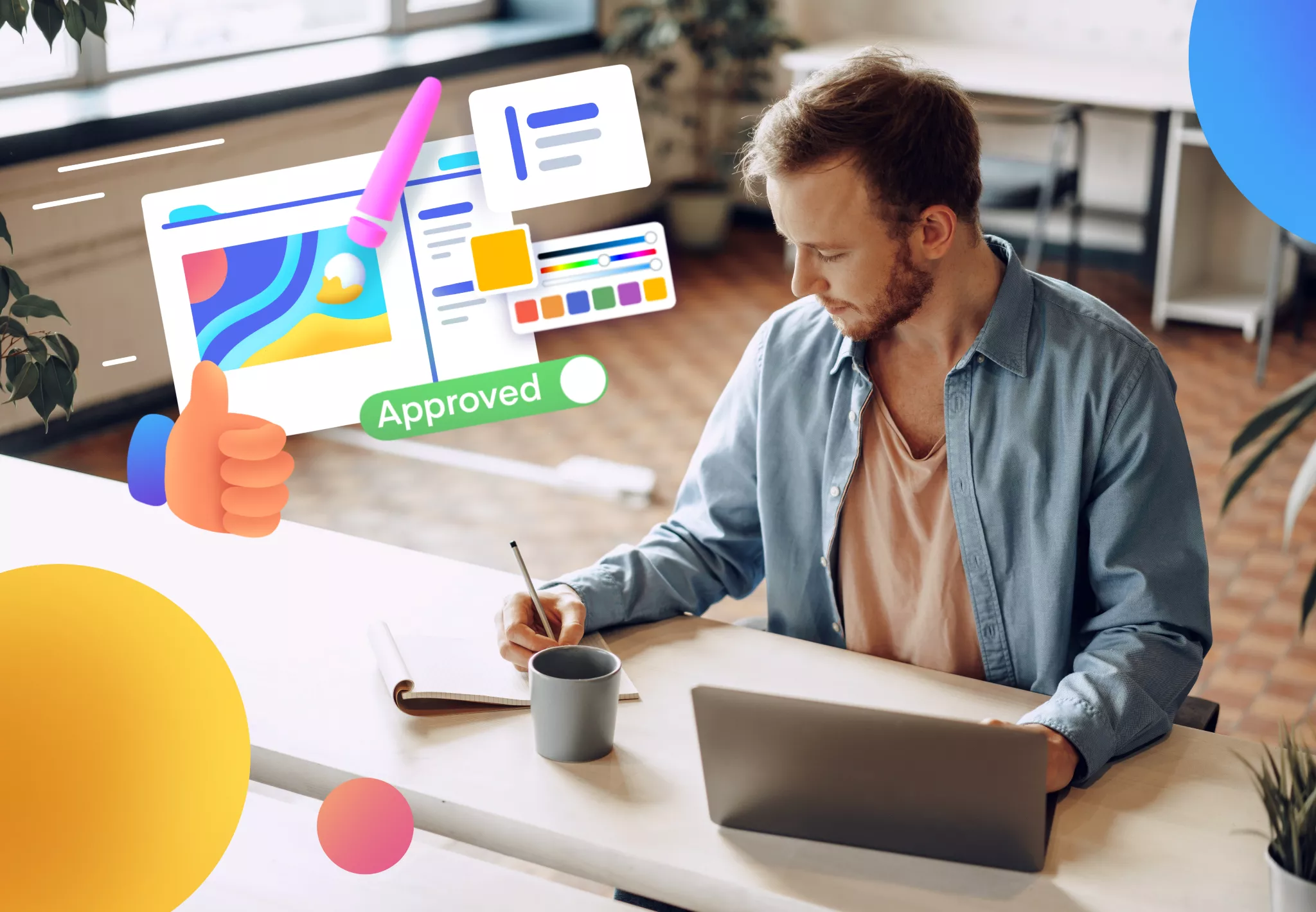 Krock
KROCK is a proofing platform that enables online collaboration for creative teams.
Easy review, sharing, and approval of the files
Clearly structured and visual commenting & drawing options
Multiple file formats are supported, including PDF and video ones
Online video review
Feedback and commenting with timecodes and file attachment options
Different filter options for comments with multiple access levels are available
No limits for revisions & project stage versions
Approval in one-click & email notifications
Multiple ready-made templates are available, along with the capacity to create your own templates
Safe and easy to use, even for users who do not have a Krock account
Integration with Slack, Google Drive, Google Meet, Zoom, Jitsi & Apple, Google, and Outlook calendars.
Approved by
Cost
Free trial period
Subscription starts at $7.99
Monthly & yearly subscriptions
Multiple subscription plans
InVision
InVision helps designers work on their project tracking and optimization.
Features
Easy navigation at each project step
History of edits and revisions
Workflow centralization
Multiple templates are available Google Docs, KanBan boards, Jira embedment
Multiple inbuilt tools, including Slack, Zoom & Microsoft Teams
Approved by
IBM American Express
MailChimp
Cost
Free trial period
Free plan available
Subscription starts at $4
Monthly & yearly subscriptions
Multiple subscription plans
Communication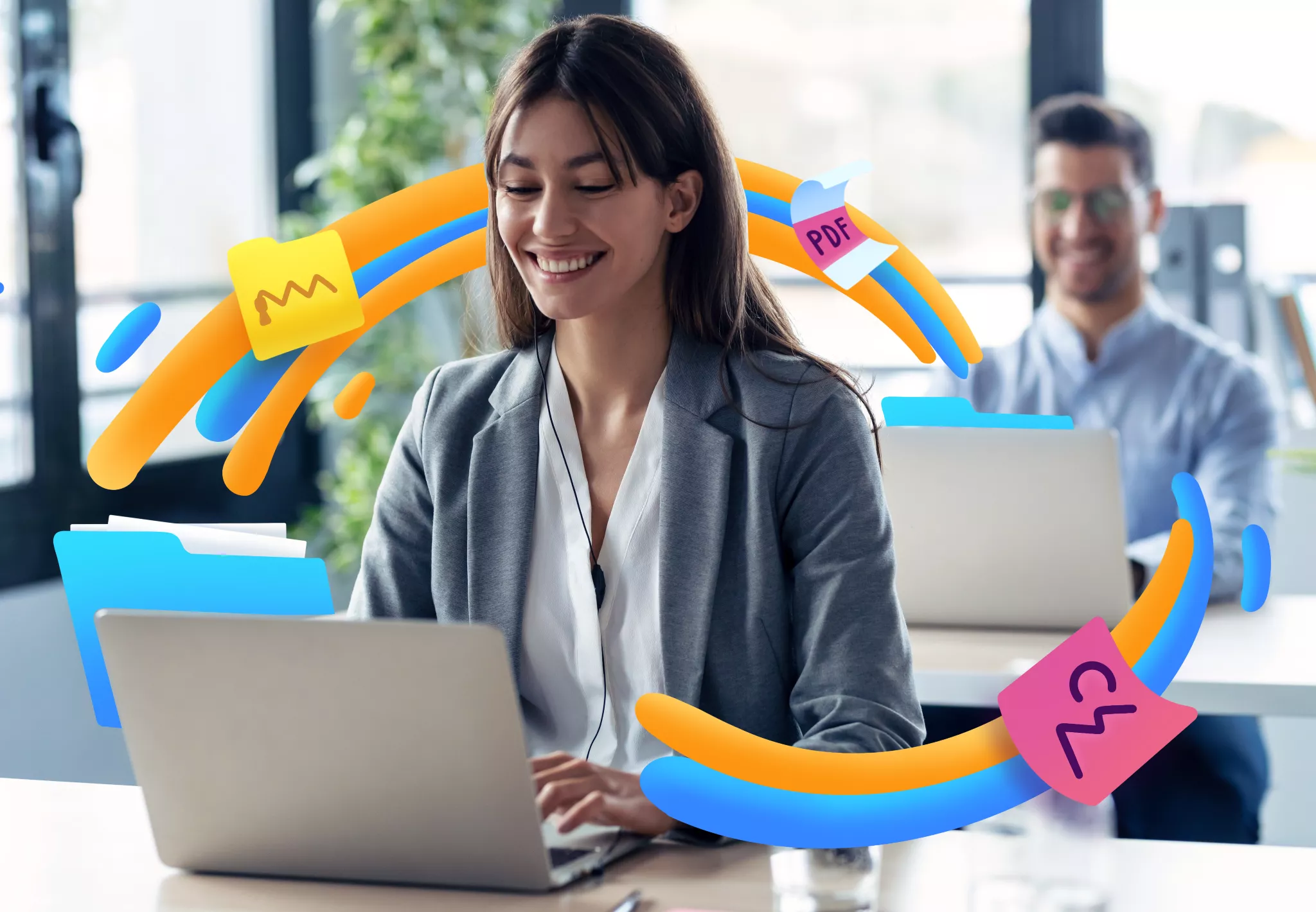 Slack
One of the most popular messengers, especially in the world of experts, Slack really stands out. 91% of its users admit that the messenger has drastically affected their remote work efficiency level.
Features
Multiple shared and private channels for different team members/departments
Archive & file sharing options
Zoom, Google Calendar, and DropBox integrations
Approved by
Hubspot Shopify
SurveyMonkey
Cost
Free plan available
Subscription starts at $8
Microsoft Teams
Video conferences, training sessions, online meetings
Audio & Video Collaboration
Chatting & screen sharing
Instant messages
Recording & transcription of the video
Live events & chat
Approved by
Cost
Subscription starts at $5
Free plan available
Miro
Let's say Miro is your personal whiteboard with countless templates for all the necessary types of collaborative documents, so you could work on any project together with your team.
Key Features
Files upload, including videos
Templates for processes
Video meetings host
Agile management
Approved by
Strabo Skyscanner
UX Studio
Upwork
Cost
Free limited plan available
Unlimited features start at $24
Documentation processing
Google Docs
Is there an expert who has never used Google Docs? Dispersed teams use Google Docs features for their remote work regularly to create, edit, and comment on documents, and share them with links with different access levels.
Key Features
Documents, Sheets & Tables
Presentations and file storage
Meetings & Notes
History of document revision
Real-time collaboration
Approved by
Motorola
National Geographic
Cost
Tettra
Tettra is an integral knowledge base so that software development teams can collaborate when implementing their projects. It is suitable for those who regularly use the tools they use, such as Dropbox or GitHub.
Key Features
Notifications on Slack about all the actions and changes
Sharing options
Different access levels (roles)
Database with a search tool
Approved by
Cost
Free limited plan available
Paid plans start at $8.33
Project management & control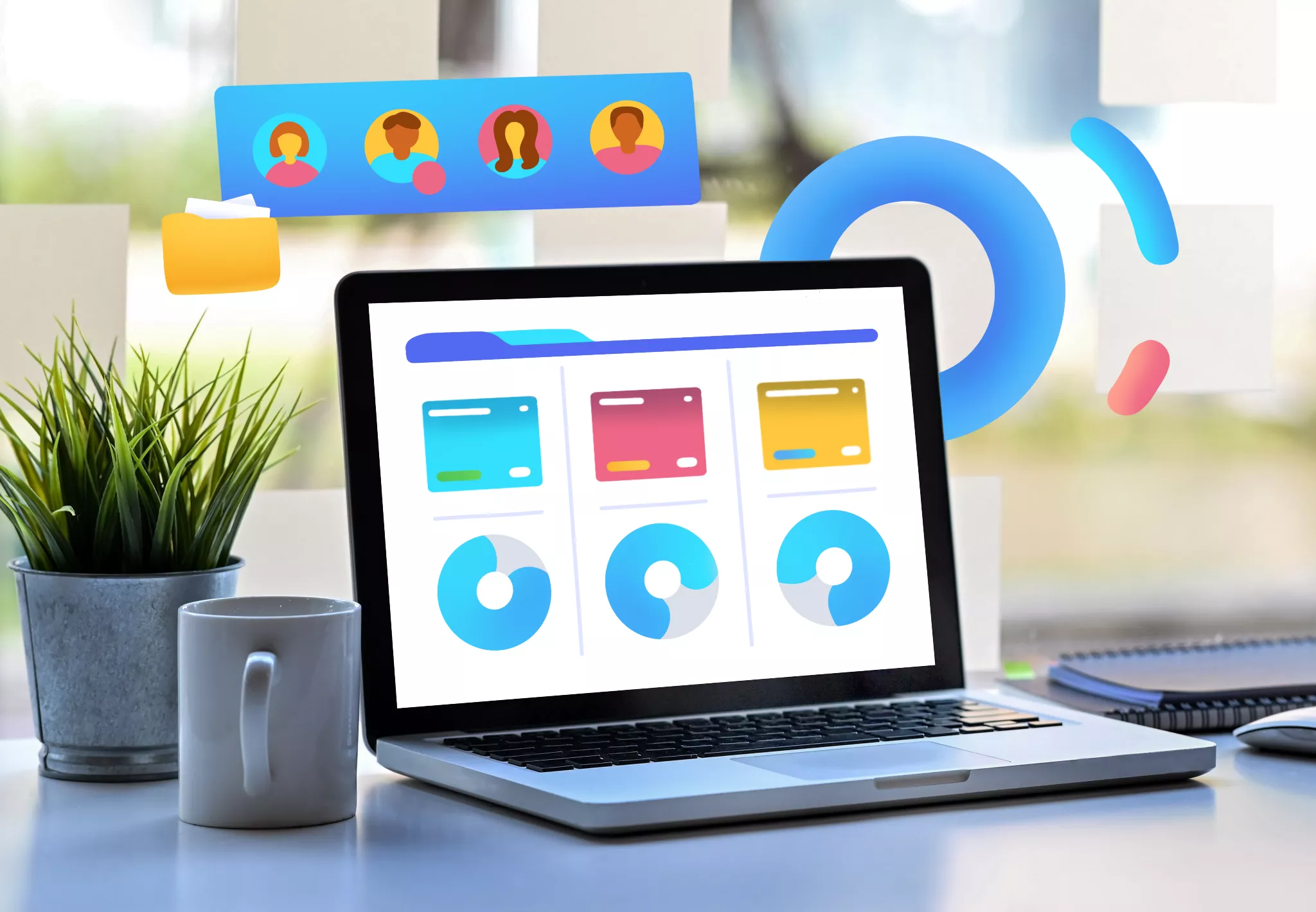 Monday.com
Monday.com is used to manage projects using efficient templates. It is not just about project management but about complete tracking and creation of marketing campaigns, including requirements management & setting up priorities.
Features
Numerous templates, from briefs to invoices
Timeline view option
Multiple statuses
Tasks assignment & time tracking
Marketing, Sales & CRM
Tasks and project management
Approved by
Cost
14-day trial period
Free plan available
Advanced plans start at $8
Jira
Jira is a top remote collaboration tool used by freelancers, middle-sized companies, and big corporations. You can easily assign a task, track its progress, manage projects and be absolutely sure that everything is going according to plan or quickly react if not.
Features
Create reports & get feedback on them
Leave and get comments on the tasks
Use documentation as a knowledge base
Communicate & stay productive with the community forum
Approved by
Cost
Free plan with an unlimited number of desks
Advanced plans start at $7.50 per month per user
Online file sharing
Google Drive
The cloud storage provided by Google Drive is a popular and very user-friendly solution for anyone who needs to share and store files, text documents, media documents, archives with files, spreadsheets, and other necessary types of documents. A simple link is all you need to share any document.
Features
Different permission levels to control access to files
Unlimited easy-to-manage folders
Approved by
Cost
Free for up to 15 GB
More storage is available for $1.99 per month
The best 11 tools for collaborative work in 2022 will definitely help you and your team stay productive, quickly and easily adapt to any challenges of remote work. You may be using some other one, as there are hundreds of solutions available today. The most important thing is to find a tool to meet both your expectations and needs, as well as to reveal new opportunities for productive work. Keep your team coordinated and effective and stay tuned!