What Are the Different Types of Instagram Video Formats
Instagram is one of the most popular social media platforms today and its video formats have come a long way since its launch in 2023. With the introduction of IGTV and Instagram Stories, users now have more options when it comes to creating videos for their followers. In this article, we will discuss the different types of Instagram video formats available in 2023 and what their specs are. We will also look at how these formats can be used to create engaging content for your followers.
Which Instagram Video Format Should I Use In 2023?
The first type of video format available on Instagram is videos shot with a mobile phone or basic camera. Although these videos do not have a huge range of customization options, they do offer the most basic way to create a video for your brand. These videos are perfect for starting out on Instagram and building up trust with your audience.
You can also use them as a way to grow your following through existing fans who are willing to see what you're creating in their spare time.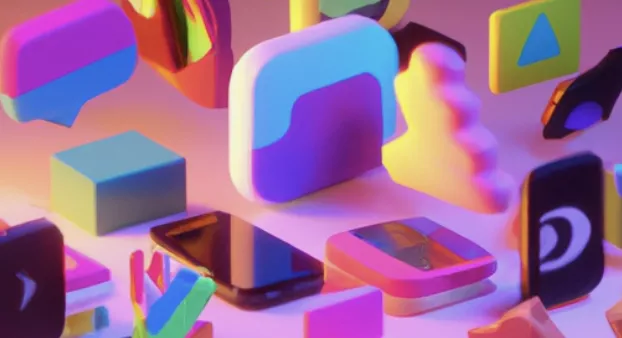 The second type of video format available on Instagram is videos shot with a camera phone or any other camera that has some sort of stabilizer. This type of video allows you to have more customization options than mobile phone videos but still captures great footage from an angle that is otherwise difficult to capture.
This is a place for both YouTube and Instagram creators to find new ways of expanding the way that their social media footage looks.
Instagram allows two video formats: MOV and MP4
We advise using MP4 because MOV files frequently have uploading issues. Additionally, the MP4 format is a common format that is supported by the majority of software and hardware. No issue if you have a video in another format! Using a free conversion application, you may convert it to MP4.
The Best Resolution For Instagram Video
If you want to create an Instagram video that looks fantastic, your best resolution depends on the final end result. If you want your video to look like a cinematic masterpiece, then use 4k resolution. This is a high-quality requirement for any Instagram video because the more detail and sharper the image, the more beautiful and captivating it looks.
More importantly, 4k has been proven to be one of the top-performing resolutions for social media videos with over 5 billion views across all platforms in 2016 alone. With this in mind, it's no wonder why people love shooting 4k videos.
Types of Videos on Instagram
With the increasing popularity of Instagram, understanding the different types of vertical and horizontal videos is becoming more important. Vertical videos have become increasingly popular, as they fit perfectly into the portrait mode of Instagram. On the other hand, horizontal videos are better suited for landscape mode and provide a wider range of content options.
Vertical and Horizontal
Videos on InstagramInstagram's latest update brought with it two new video formats, one vertical and the other horizontal. Vertical videos do not use up any extra space in your feed, while horizontal videos show a larger portion of the image. These are great if you want to fill your feed with content without having to post as many individual images. The format also lets users scroll through content more quickly.
For brands, these new options offer a way to engage their audience in a different way than before – by providing multiple ways for them to consume content.
Top Tips For Creating Engaging Instagram Videos in 2023
In 2023, creating engaging Instagram videos will be more important than ever. With the rise of IGTV and Stories, the competition for attention is only getting fiercer. To make sure your content stands out from the rest, here are some tips that you should keep in mind when creating Instagram videos.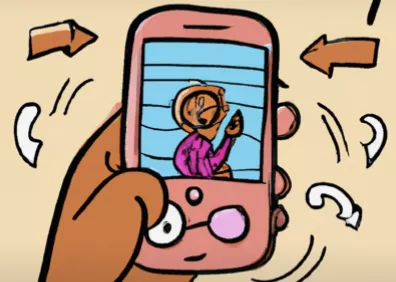 These tips will help you create shareable content that will engage your followers and keep them coming back for more.
From finding creative ways to use hashtags to optimizing your videos for different platforms, these tips will help you make an IGTV video stand out from the crowd.
Select popular video topics.
Include your title, summary, and hashtags.
Allow Instagram Stories and other social feeds to display your Instagram video.
Distribute genuine videos.
Plan Your Content Ahead of Time.
Instagram Reels
Instagram Reels are brief films with music and effects that you can make within the Instagram app; they are short and to the point, much like TikTok. To assist you to edit the maximum 60-second clips, there are several programs available.
Young individuals and influencers are the finest candidates for Instagram reels due to their contemporary and dynamic style.
File dimensions and size:
File size limit: 4 GB Vertical (1080 Pixel x 1920 Pixel)
Dimensions: 9:16 (Newsfeed: 4:5)
Maximum size: 4 GB (video length 60 seconds)
Important: There are several locations where reels are played. The format will vary depending on where your video is watched. For instance, an Instagram reel will appear in full-screen mode in a 9:16 format, but in the newsfeed, it will appear in a 4:5 format.
Instagram Story
Stories are brief images or videos that you may post publicly or privately with a chosen group of friends. They briefly appear in your Story and then vanish after 24 hours. You may customize Stories with interactive features by adding stickers, polls, or filters.
File dimensions and size:
File size: 4 GB
1080 x 608 pixels vertical (minimum) 1920 by 1080 pixels (maximum)
Dimensions: 9:16
Maximum size: 4 GB (15 seconds video)
Instagram divides a story into 15-second pieces if it is longer than that. Each of these blocks has a maximum size of 4 GB.
Check out more articles on getting started with Krock.io:
If you have any questions or need help, just let us know.