Your creative workflow can become unmanageable when you're dealing with multiple types of content that require feedback and approval. Creative project managers may spend a lot of time collecting feedback and forwarding it to team members. Once normal project planning can come to an end while you wait for stakeholders to review and approve content.
If this is the reality you're going through, you're probably ready to try an online proofing tool.
In this article, we look at the benefits of proofing tools and what to look for when choosing a solution for your business.
What Is Online Creative Proofing?
Approval software is designed for the creative process. With features like versioning, automatic notifications, and permission controls, it helps creative teams stay organized. Using a tool like Krock.io, anyone assigned to a project can see its status, the upcoming steps, and whether the project needs to be reviewed or which feedback you can already work on implementation.
Benefits of Approval Software for Agencies and Brands
The software supports every step of the creative process. Teams rely on automated feedback to move projects forward at the right pace, and project managers can easily monitor the status of each project.
Online proofing tool advantages are:
1. Better teamwork
Remote work is now a usual thing since creative teams can collaborate on projects from different locations. This platform helps teams collaborate from anywhere. They can tag others in comments can communicate in real-time within the platform and directly across creative assets, and see the status of all their files and projects without emailing.
Another benefit of approval workflow software is its transparency in the creative process. It allows team members to see who is assigned and who is working on a specific task or stage of the creative process, reducing the potential for duplication of tasks and confusion.
2. Shorten the feedback time
During creative processes, creatives may need feedback at multiple stages. Approval software ensures creative teams get the feedback they need to move to the next stage. Automated notifications can alert clients and other team members when feedback is given.
3. Fewer errors
The online proofing tool provides annotation and markup tools to help stakeholders provide specific, actionable feedback. This reduces the risk of misunderstanding and the number of revisions required to complete the project.
4. Simplified Review Process
Some creative teams still rely on email to share content and request feedback. This is not an efficient way to work. Approval software lets you create, automate, and manage your entire review and approval process on a single platform—no more excessive email chains with multiple recipients and large file attachments. Creative projects that use workflow automation typically have more comments, more versions, and more approvals, but also significantly shorter project turnaround times.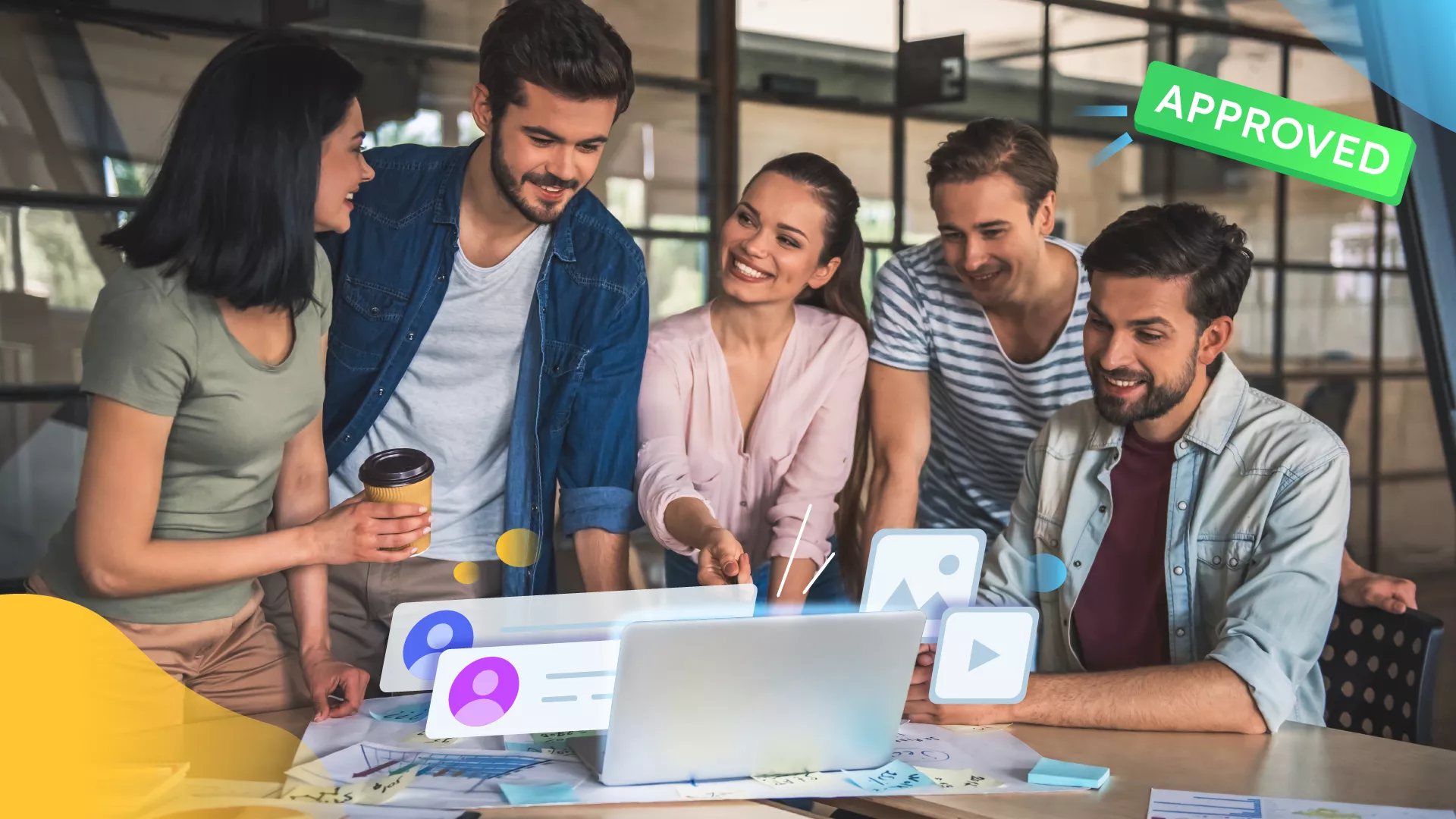 5. Premium content
Improved collaboration and better, more consistent feedback often result in better content. For instance, when teams create assets that include text, images, brand colors, and other page elements, multiple levels of review and approval are performed before the work is finalized.
6. Faster project completion
Projects move faster when you don't have to spend time seeking feedback or waiting for clarification. When using an online proofing tool, usually it takes about 2-4 versions to complete, compared to 4-6 versions when it is not implemented.
7. Reduced compliance risks
Besides being inefficient, sharing content with the help of email can be risky due to the fact that the protection of email access has a lot to do with user passwords. In addition, the size of the files can be too high to share via email or other storage services. Krock.io offers a secure, cloud-based way to share content, reducing marketing and brand compliance risks.
What Features to Look for in Approval Software?
In addition to price, scalability, and ease of use, you should also consider whether the tool includes all the features your team needs. Some of the features and functions to look for include the following aspects.
1. Supports multiple file types
Creative teams can work with different file types, including audio and video. The online proofing tool allows you to store, share, and create asset tags in various formats.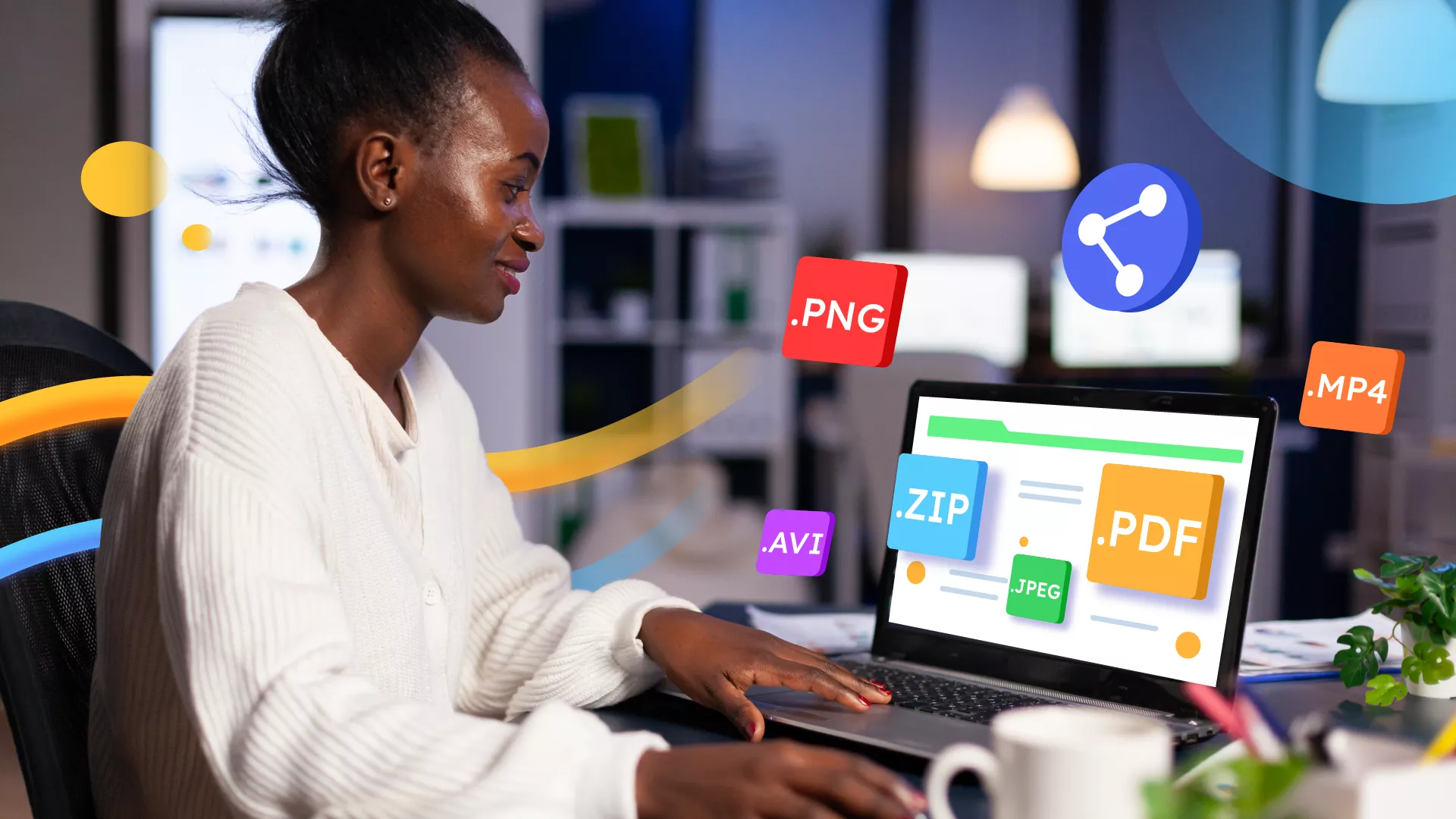 2. Document Access
The online proofing tool helps team members find assets in seconds. This functionality depends on your ability to filter your search. So look for a platform that offers multiple levels of custom filtering.
3. Feedback management
The software should be useful throughout the creative production process, not just at approval time. The best platforms include different management features that include notifications and markup tools — they are very important when it comes to upgrading communication with freelancers or stakeholders.
4. Version history
When having multiple file versions, you need to make sure the team is working on the correct one. Krock.io allows you to control access available for previous versions. You can also view the file's full version history, where you can check the file's author, size, time of creation, and the time when the new version was created.
5. Workflow automation
Using the best software, you can automate workflows, so assets are constantly moving through pipelines and handed off from one person to another effortlessly. These automation steps can be customized through projects or files.
6. Approval status
Project managers and clients can switch statuses of the project and approve it when finished. When managers change the status (In Progress, Ready for Review, Reviewing), specialists can see it on the dashboard and be on the same page as others.
Krock.io allows internal teams and any external stakeholders access to view approval status and requested changes quickly. This level of visibility ensures accountability to teams and clients and helps keep projects on track. Clients can also approve the project when it is finished or reject it if it is not satisfactory.
7. Security and permissions
When storing sensitive information in the cloud, you want to make sure your files are protected. The program should include features such as data encryption during file transfers and certified hosting. The ability to set custom permissions for users and files further enhances security.
8. Integration with existing projects and tools
Creative Project Management Software may not come with project management or design tools, but it should integrate with the software you use every day. When it doesn't play well with other critical software, teams waste time moving back and forth between platforms.
Conclusion
Missing files, missed deadlines, and backlogs of feedback are not necessarily part of the content creation process. These problems arise because creative teams don't have the proper processes in place to streamline their workflow. The online proofing tool includes all the functions needed to increase efficiency and keep everything in one place.