Check how you can upgrade your projects when reviewing with the help of online proofing tools. Here are five best practices that can ease your work.
Let's cover 5 review and approval tips that can help you boost the work of your team with the help of online proofing tools.
What is a "Creative Review?"
The online proofing process is a way to finalize the content so it looks polished and serves the purpose. Usually, it includes any creative process you can think of: digital and print ads, websites, essays, marketing texts, documentation, videos, etc. Online creative proofing might consist of many back-and-forth cycles where you make several versions, give feedback, redo, delete, etc.
What Are the Benefits of Creative Review?
Adding creative proofing to your work can upgrade your performance and improve collaboration between employees. And with a nice online proofing tool, you will be able to easily track the progress of anyone on your team, including designers, copywriters, marketing specialists, etc.
Such tools can help you reduce collaboration delays, update the team on the project status, adjust the deadline, reduce management efforts, and enforce project management.
Even though these seem like minor changes to your regular work, you'll see how the processes change for the better with every check.
5 Practices to Optimize Reviews
Check out the following best practices for your online proofing & approval system.
1. Use Visibility
The review and approval processes are defined in a specific order. When creating a work process to make the design review and approval, the first question that comes to mind is who should do the review. First, understand who should check the piece of work first. At different stages, it can be a technical supervisor, editor, copywriter, or fact checker.
However, many don't care about visibility, even though it is important when building effective workflows.
When it's done right, you can get information from each reviewing group and keep everyone on the same page. This helps with project visibility, and that's why it's important to use online proofing tools.
2. Use Deadlines
An online proofing platform also helps you set deadlines for feedback. Of course, it is extremely tempting to neglect the deadline when it comes to creative work and especially to giving feedback. But actually, it is extremely important to set the final date. In other cases, you risk never getting the feedback.
3. Number of Versions
You know that reviewing and proofing the work is a hard and long process that requires many versions before you get a nice piece. So it is important to number all the versions you share with your co-workers so you won't mess them up in the end.
Start with an internal coding system like naming all the texts that copywriters review with the number 1, all the texts that review editors with the number 2, and so on. There is no ideal numbering system, so you have to come up with your own at the end of this proofing creative work system, you end up with perfect material.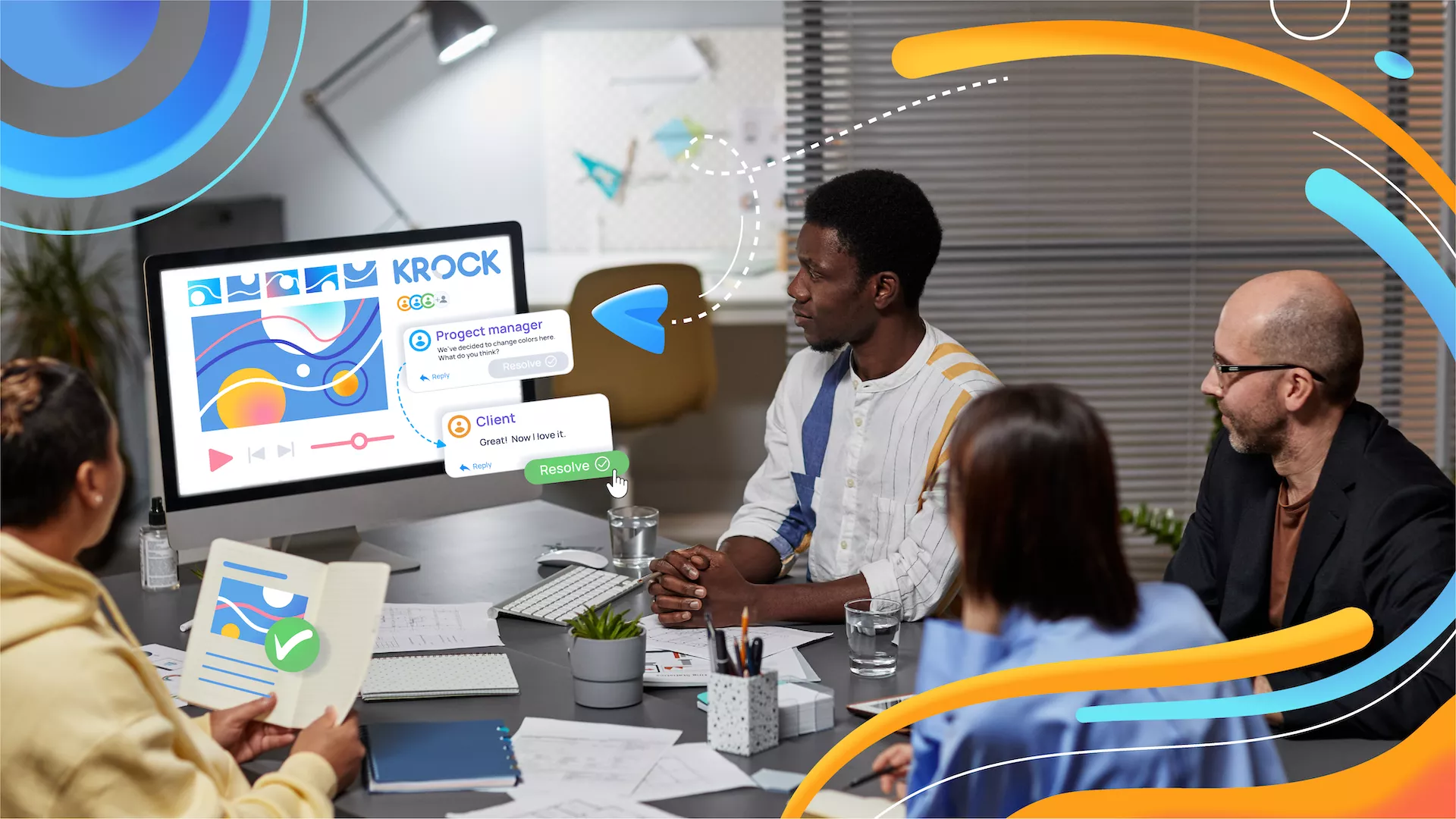 4. Add Reviewers
Sometimes you have to sign the same people to one project but for review at different stages. For example, in many cases, creative directors have to check the work right after the major part of it is done and right before the release to make sure everything matches the brief. That's why you need to figure out how to assign the same people to the same task but at different stages when using online proofing tools.
This will do wonders for your job as you can track the stages of your work and see who is in charge now and what is coming up next.
Also, make sure to add deadlines so that each one on the list of reviewers does the work on time and passes it on further.
5. Skip Redundancies
When you review the same piece again and again, you can get lost. And not only you, but also the whole team that works on the review. There might be lots of cycles when proofing creative work. And you need to be sure that everyone has checked through the work enough times. This is easier to track with a simple tool. But there is no solution that fits all since it seems like some team members have to check the work more often than other team members. Like Creative Director, as we've mentioned above.
And with so many steps, there will be ones that repeat again and again. Happily, you can do things about that and skip redundancies to make your work easier and more productive with an online proofing approval system. Add information on who should collaborate with whom, and this should make the work easier. This step also helps you send the relevant information to specific groups, updating them with the current stage of the project's review.
Conclusion
When you look for a nice online proofing platform, you won't find the solution that fits all. The main goal here is to make the review process as smooth and as easy as you can. And there are solutions that can do that. Especially if you follow the best practices and tips that we've mentioned above. You have lots of projects and clients that you need to get feedback on. And keeping them in one place together, working with your whole team on one project, and reviewing work over and over, will surely give you a top-notch result that will not only make the clients satisfied. And we want that most of all for you. Be faster and better with your reviews to grow your business, and a nice online proofing tool can help you with that in the blink of an eye.
∗∗∗
Check out more articles on getting started with Krock: