What is design collaboration?
Design collaboration is the process of working together to achieve the same goal. Design collaboration is essential to any complex project, whether for a website, app, product, video production, animation, or anything else. This article shows us how to use different tools for content collaboration with the team and clients, share files, and review and approve your designs using online proofing software.
What do you need to organize design collaboration work?
Apps to make the actual design. We will uncover different areas of design and apps which may help you.
Services to discuss your project. It could be apps for online meetings or messaging.
Digital Assets management system
Services to discuss fixes, share files and review versions, and get approval.
Traditionally such cooperation could be messy. Because all tools are built for a broad range of needs, and you have to adjust them for your organization. Instead of direct work, you will have to do over-management to control the work of all elements of the system.
What are the stages of any design project?
Client brief. It could be a form with specific questions about the project.
Brain Storming. At this stage, the team could discuss briefs and develop mood boards.
Design. This stage could be different for different design productions, whether UI design or video production.
Design proofing. It's a process of reviewing and getting approvals from the team or client.
Let's set up your design collaboration with the remote team (🤫 it works for groups from one office as well).
First of all, pick a project management tool for your team. (The app where you can manage all your production stages). This article will show how to use krock.io to build your design project pipeline.
Creative Brief
Prepare a form with all necessary questions for your client. Include all the aspects and references you may need to design the project. It's very convenient to use Tally.so for building convenient forms. Once your form is ready, you can add it to your production pipeline and share it with the client. It's suitable to have the brief in your project where everyone involved can check it at any time.
Brain Storming
At this stage, your team should brainstorm ideas to turn the creative brief into the final project. Using Zoom or Slack for remote teams is very convenient for brainstorming ideas. Google and Pinterest have a lot of possibilities to help you generate visual ideas during brainstorming.
How to present brainstormed design ideas and present them to the client?
You can use Canva or Figma to put together all the images.
Export the image to Krock.io into a new step. Let's call it "Moodboard."
After that, share with the client so that he can leave add his comments with the help of the online proofing tool Krock
Design proofing
Design proofing is the secure process of reviewing and approving creative work using an internet workflow, usually driven by online proofing software like Krock.io, which has many features to improve your design collaboration workflow.
Now you can build your workflow using a bunch of different apps. You must invite your team and clients into new apps and make a complex onboarding process. Or, you can start using Krock.
What are the benefits of Krock?
⚡️ Thanks to pipeline project representation, all participants can monitor the whole project cycle, understanding what is happening now and next, the task's current status, and who is working on the solution.
⚡️ With the Gantt Chart, project managers can easily monitor the workload of each team member. In KROCK.IO, project managers can create templates from their typical project pipeline and start new projects from templates in only a few clicks.
⚡️Thanks to drawing and visual commenting tools, customers can make the most accurate comments on images (png, jpg, PSD, ai), videos (avi, mp4, mov, etc.), PDF files, and, soon, audio files.
Digital assets management in one place. You can limit access to assets according to your company policy.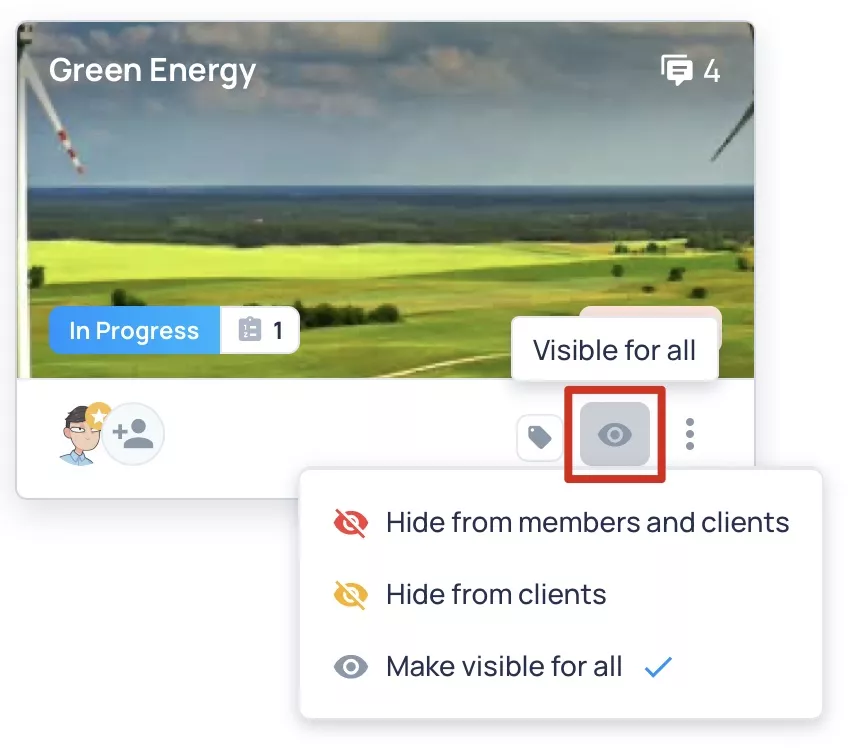 ⚡️Clients and the team communicate in the same workspace while remaining anonymous to each other.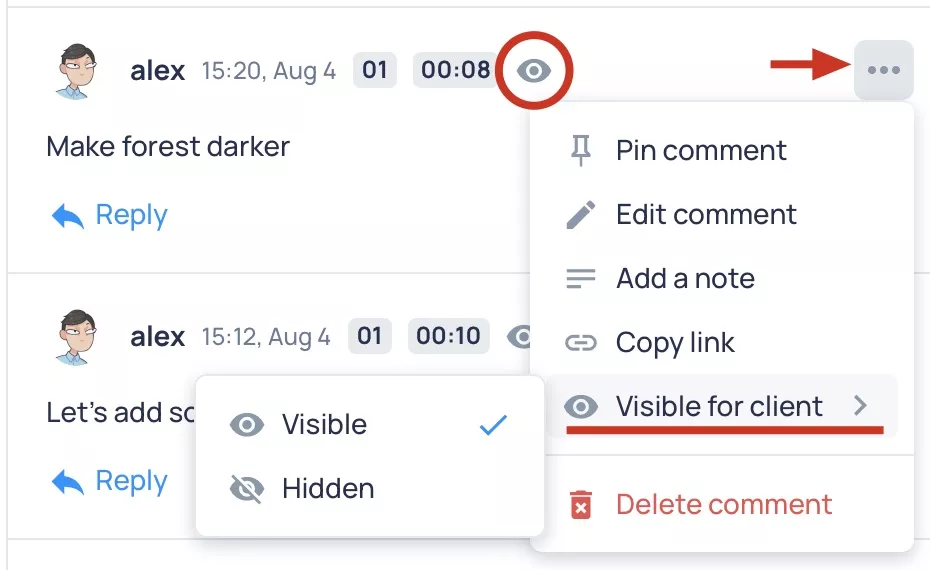 So, the formula of a creative approach is preserved: 🥦 Healthy team + 😊 satisfied customer = 🚀 effective project.
Is that all? 🤔
No, since in Krock.io creative teams have many different benefits, such as an interactive system for creating online storyboards.
With Krock.io you can simplify the design collaboration workflow for your design team. Concentrate on what matters without overmanagement.