YouTube marketing is a powerful tool when used as part of your social media marketing strategy. You can leverage this global forum to find new leads, drive your brand awareness and even generate sales leads to turn into customers by using certain strategies that will be outlined in this article.
How To Use YouTube Marketing Within Your Social Media Marketing Strategy
YouTube marketing can be used within your social media strategy to boost video views and increase brand awareness. YouTube's phenomenal growth over the past few years has led to it becoming one of the most popular sites on the Internet, with more than 1 billion active users every single day.
YouTube marketing can help you promote your business in ways that traditional marketing methods can't. With YouTube, people can watch content without clicking through to your website or looking at other websites. This means that people are more likely to be engaged with your brand when they see something from you on their daily television screens. People are now more likely to trust a brand after they have seen them in action on a video-sharing website. If you have the right resources, it can be a great way to inform your customers of your products and services.
YouTube vs Vimeo for Business: Which One Is Best?
There are tons of different video-sharing websites out there, with new ones popping up every single day. However, a lot of these sites aren't designed to help businesses promote their products and services like YouTube is. While YouTubers have been able to grow their channels and build a brand for themselves on the platform, compared to Vimeo that hasn't been as easy for businesses to use to help with marketing.
Vimeo was created in 2004 as a place for filmmakers to share their semi-professional and professional content with friends, family, and the rest of the world. It's become a great place for videographers, who want to share their behind-the-scenes content, get experience producing videos, and share creative projects.
However, Vimeo isn't set up in a way that makes it easy for businesses to use it like YouTube is. This means that creators are more likely to be making regular YouTube videos instead of uploading them onto Vimeo.
How To Integrate Youtube Marketing Into Your Social Media Audience?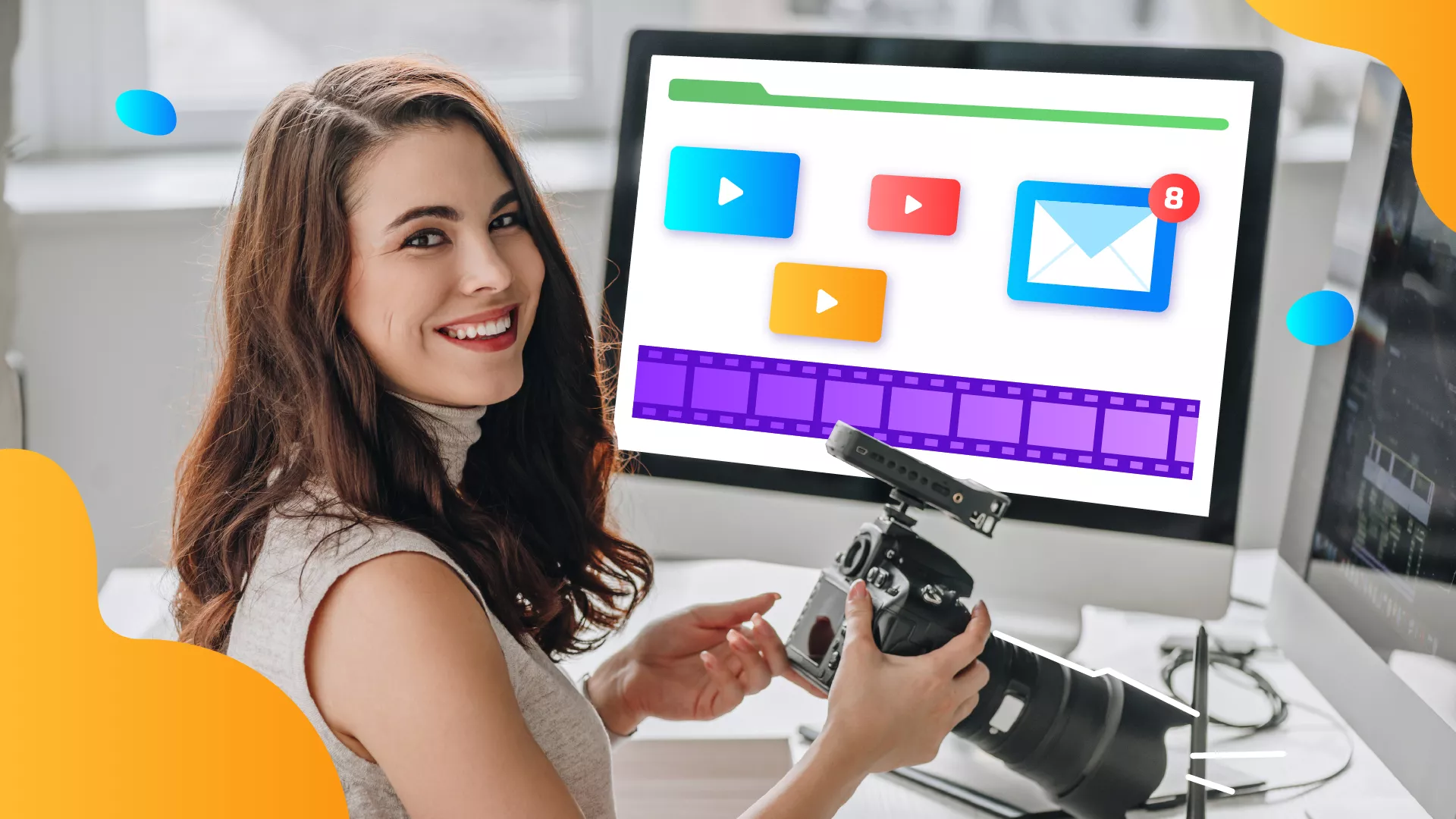 1. Determine Your Audience
Before you take your YouTube marketing campaign a step further, you need to figure out who your audience is. You can't just upload videos and hope that they will get a lot of views, because they probably won't. You need to interact with your audience and offer them a valuable experience that will make them want to subscribe, view the next video in the series, or leave feedback.
2. Create a Schedule
YouTubing isn't something that you should be doing once or twice a year; it should be part of your everyday strategy. If you want to engage with your audience, you need a set schedule that you can use to share new content every single week.
You don't have to spend hours in front of the camera, but you must appear on camera as often as possible.
3. Create Interactive Videos
Some people out there want to watch videos so they can just sit back and relax when they are done. Other people want more interactive videos where they can give feedback on what is going on, ask questions; even participate in the video if at all possible. You need to create videos that people want to watch and interact with.
4. Edit Your Videos
You can't get anywhere with YouTube marketing if your videos aren't edited very well. It is important to make videos for YouTube, using good lighting and sound effects that are on par with the rest of the videos you upload on your channel. It's not just about getting it right the first time you sit down in front of the camera, but about making sure you make several attempts at it before you get it right. Don't be afraid to experiment; you are uploading these videos for fun.
5. Share as Many Videos As Possible
You don't need to make one video every single day, but you do need to make sure you share new content every day. People need to know that you are willing to take the time out of your daily schedule and spend it creating something for them. If you feel like you haven't seen many new videos from your channel in a while, it might be time for a little refresh.
6. Interact with Your Audience
YouTube is not just about posting videos and leaving them up there without interacting with anyone at all; it is also about the audience's involvement who is watching your videos.
You should make videos for YouTube sharing tips that help people get started with your product; Thank people for their feedback and comments; use the comments section to give advice to people who have questions about a particular topic; share personal stories about your experiences with your brand. The more you talk to the audience, the more engaged they are going to be in what you are doing.
7. Promote Your Videos
While promoting your videos is important in any marketing campaign, it's even more critical with YouTube. A lot of people are going to be watching your videos; they will search for them, find them, and like your videos all because they are interested in the topic.
You need to use search engines and other social media networks to share new content for today's audience. YouTube is about making videos for people and getting those videos seen by a lot of people.
Sharing videos as part of your overall marketing strategy is something that you need to do if you want to attract people who are interested in your products and services.
Summary
YouTube marketing is a success because of how many people use the platform to search for products and services that they think will appeal to them. The audience for YouTube videos is large; all you need to do is give them something that they can't help but share online so other people can find out about what it is that they have available.