PDF is now a strong (if not definite) leader among the formats of document exchange. Naturally, one starts to look for ways to annotate a PDF.
Surely, we've all experienced a need to make quick changes to an existing document. However, given the PDF format, this task is not as easy as it seems. Have you ever attempted to export PDF to Word, make changes and then save it back as PDF? You know what I mean.
Luckily, there are several easy ways to make annotations in PDF. And they come in especially handy if you collaborate with your teammates or clients. After all, the greatest solutions never come to life on a first try!
When Annotations in PDF Files are Useful?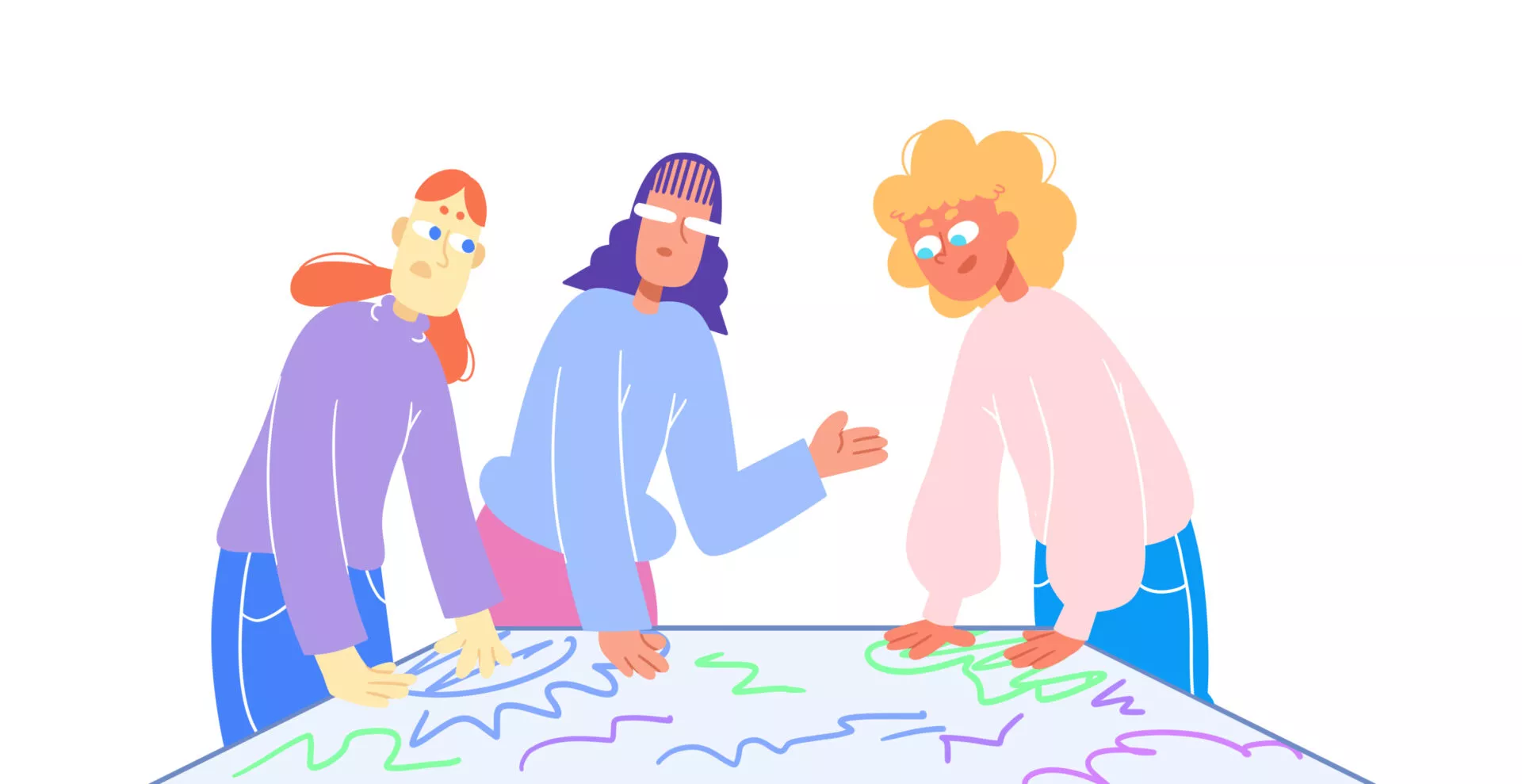 At first glance, PDF seems impossible to change. But don't panic! By the end of this article, you will have a pool of options on how to markup a PDF.
When PDF was first introduced to the market by Adobe, it seemed to be the solution, as it was the first format to combine visual and text elements on one page. Truly, it was the answer to the prayers of all those who worked in any sort of design area at that time. Now, however, PDF does not seem to be beyond anyone's expectations.
Today everyone uses PDFs at work daily. No matter what your line of work is, you are likely to open a lot of PDFs per day. And the possibility of marking up a PDF whenever you need to apply quick edits would accelerate the frustrating revision process significantly.
That's where PDF annotation software comes in.
A PDF annotation tool allows you to write on PDF documents, both on media and text content. It helps to avoid any hustle or confusion of endless revision requests.
Annotating a PDF: Key Features of PDF Annotation Software
Now, let's figure out how to choose the best PDF annotating tool.
PDF is a static document, and therefore, you cannot change the entire content in it. Unless you can cope with the described above method of exporting to Word and vice-versa. But that can be tricky, as some elements of the document would not be displayed as they were in PDF.
Now, let's explore the 8 PDF annotating tools we feel will make your life easier.
1. Krock.io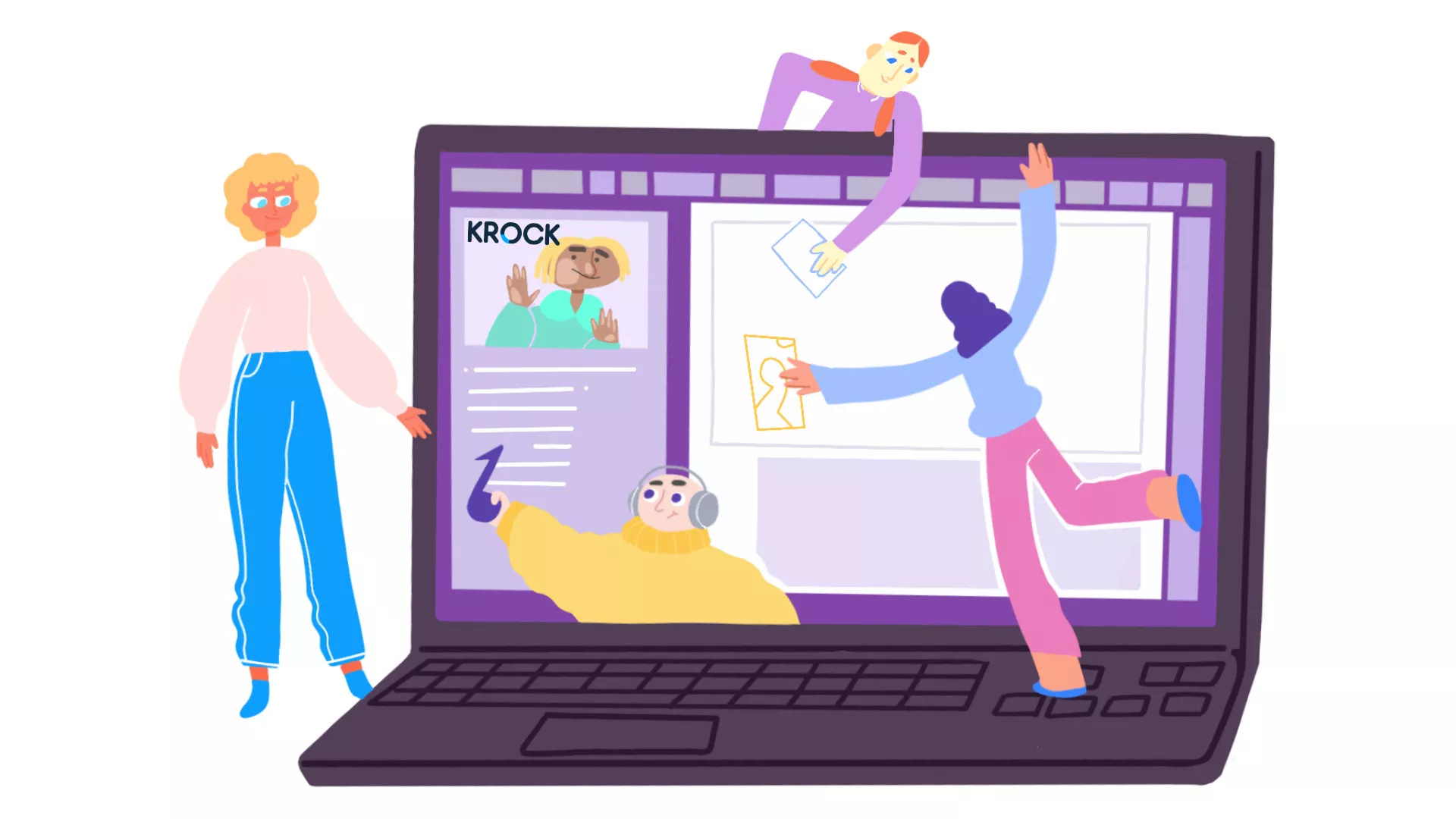 Krock.io is a creative project management and online proofing app that allows you to gather feedback by making annotations on PDF files, as well as images and videos.
If you work in a creative industry, Krock.io is here to save you from mundane routine tasks, and turn your media & document review process into bliss. Your projects will be completed faster than ever thanks to the ability to make revisions, approve, and store all the files in one place.
You can leave visual notes on PDF, mention people to whom your note is addressed, and, once the edits are done, hit the Resolve button to make your note disappear.
Anyone who receives a link to your PDF file can request permission to leave their comments as well.
Check out why Krock.io would be the best creative media review app for your team.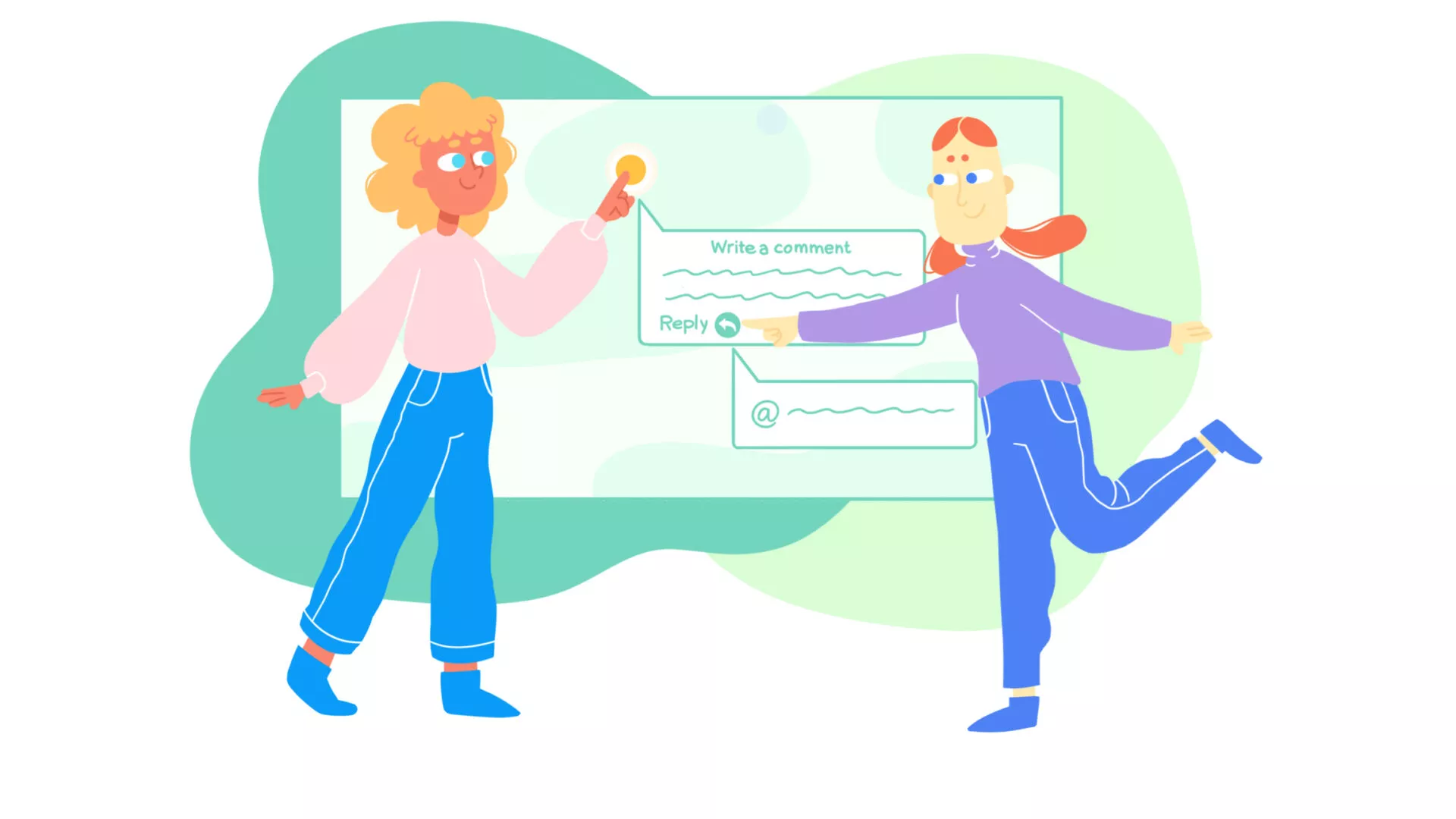 Main features Krock.io has to offer:
Built-in PDF annotation tool
Mentions in PDF annotations
Sort PDF markups by date, author, or a specific file
Possibility to make private PDF annotations, visible to the team only
PDF download feature
Quality & resolution preservation while downloading
Vast support for file sharing besides PDF (MOV, MP4, GIF, PNG, JPG, AI, PSD)
500 GB storage (custom)
Great for managing remote teams
Free 2-week trial
Pricing
Krock.io's free two-week trial allows up to ten people to use the platform. As a result, you can test the app before subscribing. You can also schedule a quick demo call to see all of the features.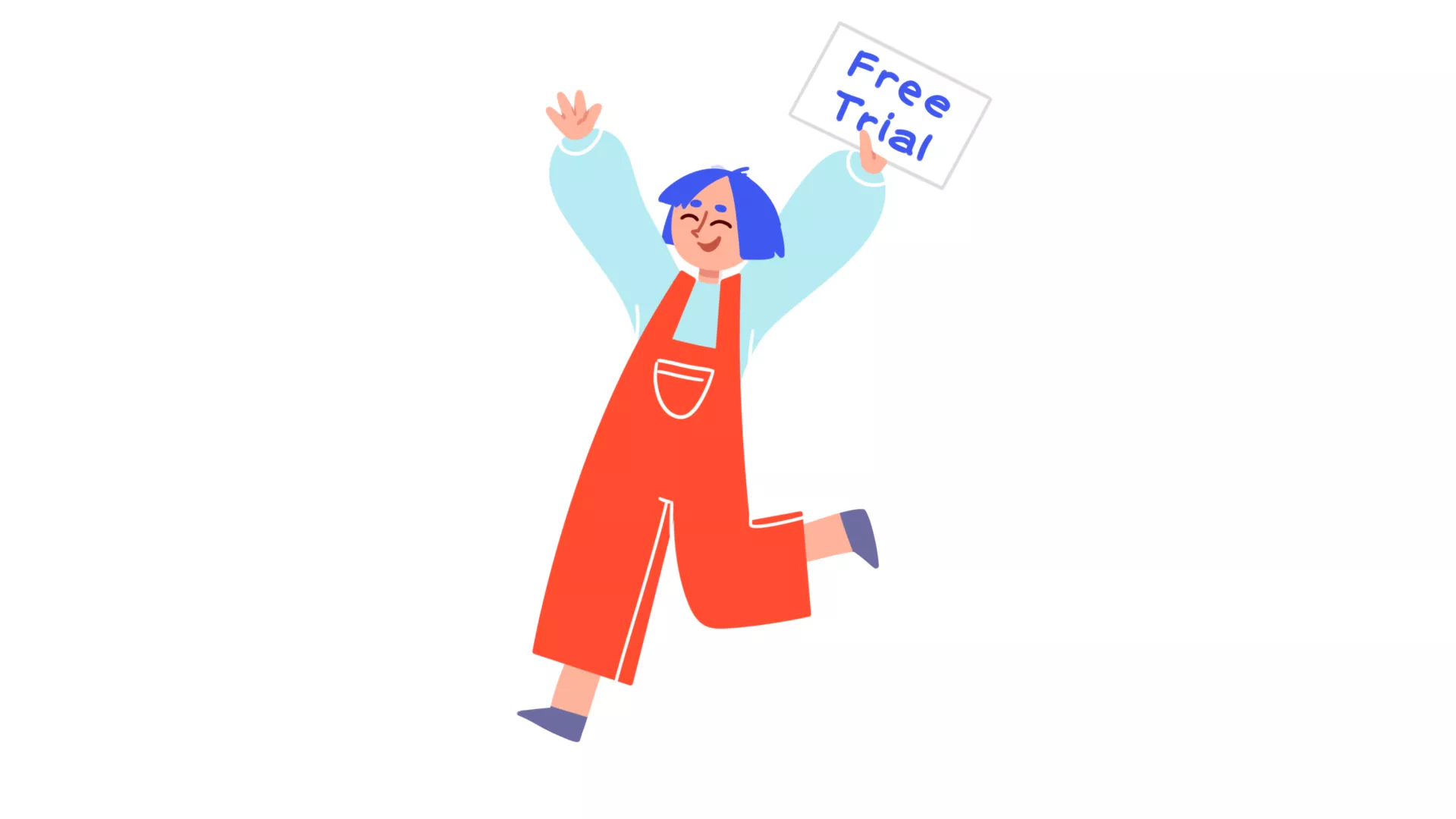 Further, Krock.io has a Solo plan for $7.99 per month, paid annually or $9.99 monthly.
Then goes the Plus plan for $52.2/month for an annual membership and $69 per month for a monthly. It can accommodate up to ten users.
Next, Krock.io has a Pro option for $79.2 per month for an annual subscription and $99 per month for a monthly contract. This service provides limitless users as well as projects.
Check out the pricing page for more details.
2. PDFescape
PDFescape not only allows you to edit and annotate PDF documents, but it also allows you to build new PDF forms, fill out PDF forms, password protect your files, and share documents. Text comments, shapes, photos, sticky notes, and highlights can all be added to documents using PDFescape. Check PDFescape's many other advanced features out.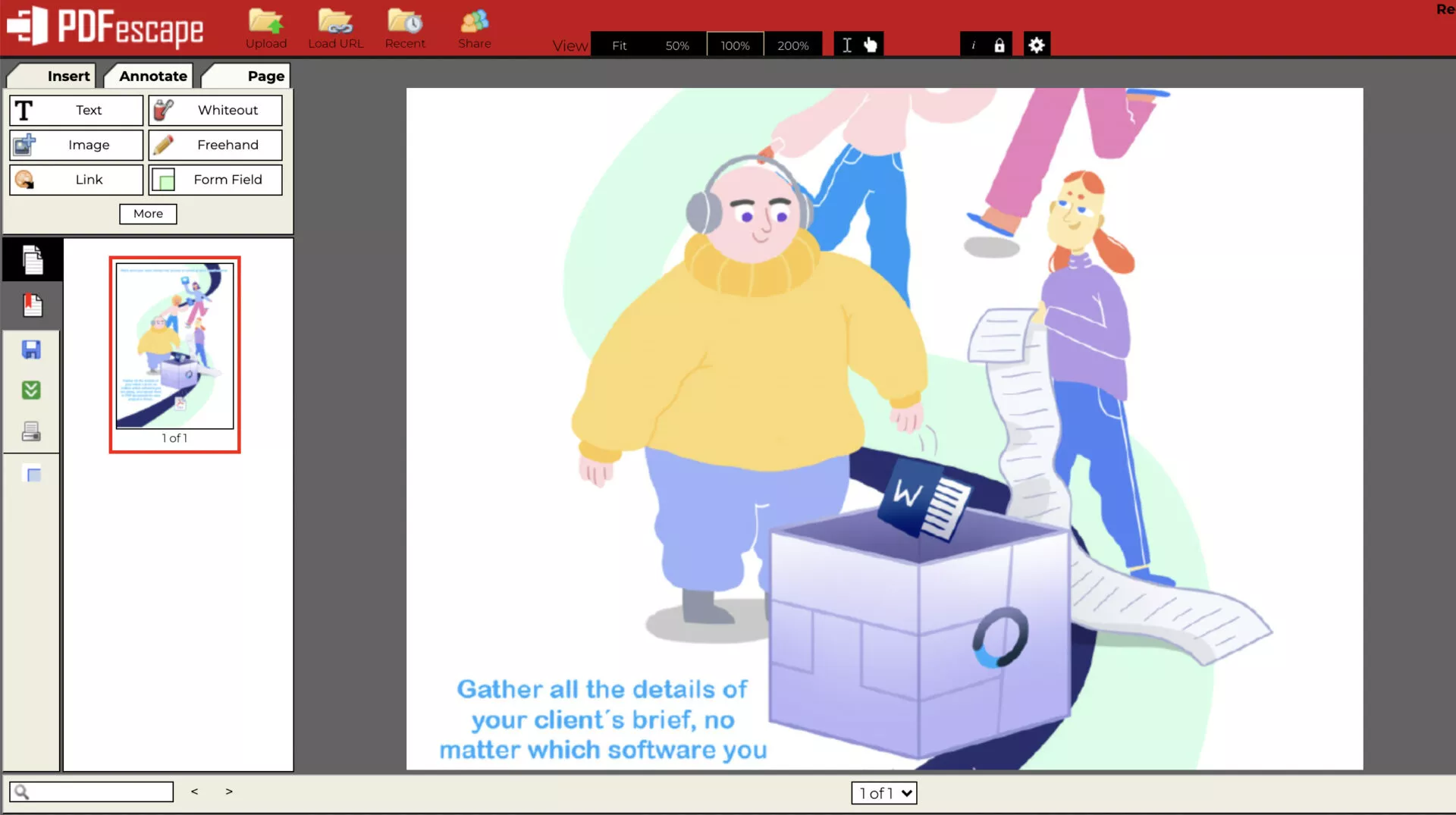 Pricing
There is a free plan with basic annotations available. However, be prepared to get your browser flooded with advertisements from the affiliates.
You can avoid ads by upgrading to a Premium plan for $5.99 / per month per user and getting some additional features like adding watermarks and page numbers. The next plan is Ultimate for $8.99 per month and it'll get you the possibility to put a digital signature on your PDF documents.
3. PDFelement

PDFelement is the final but not least on the list. PDFelement Standard, PDFelement Pro, and PDFelement Business are the three options available depending on your business needs.
The following are some of the many advantages of using PDFelement:
There are no in-app purchases and it is completely free
It is easy to use and has a low learning curve
Using the cloud, you may store and access your files
It includes a range of annotation tools, such as a highlighter, pencil, shapes, and others
Pricing
The individual plan starts at $79.99 per year and can be upgraded to Pro Bundle for $99.99 per year. Pro Bundle will get you access to the iOS app besides the browser and desktop versions on top of annotation features.
4. A.nnotate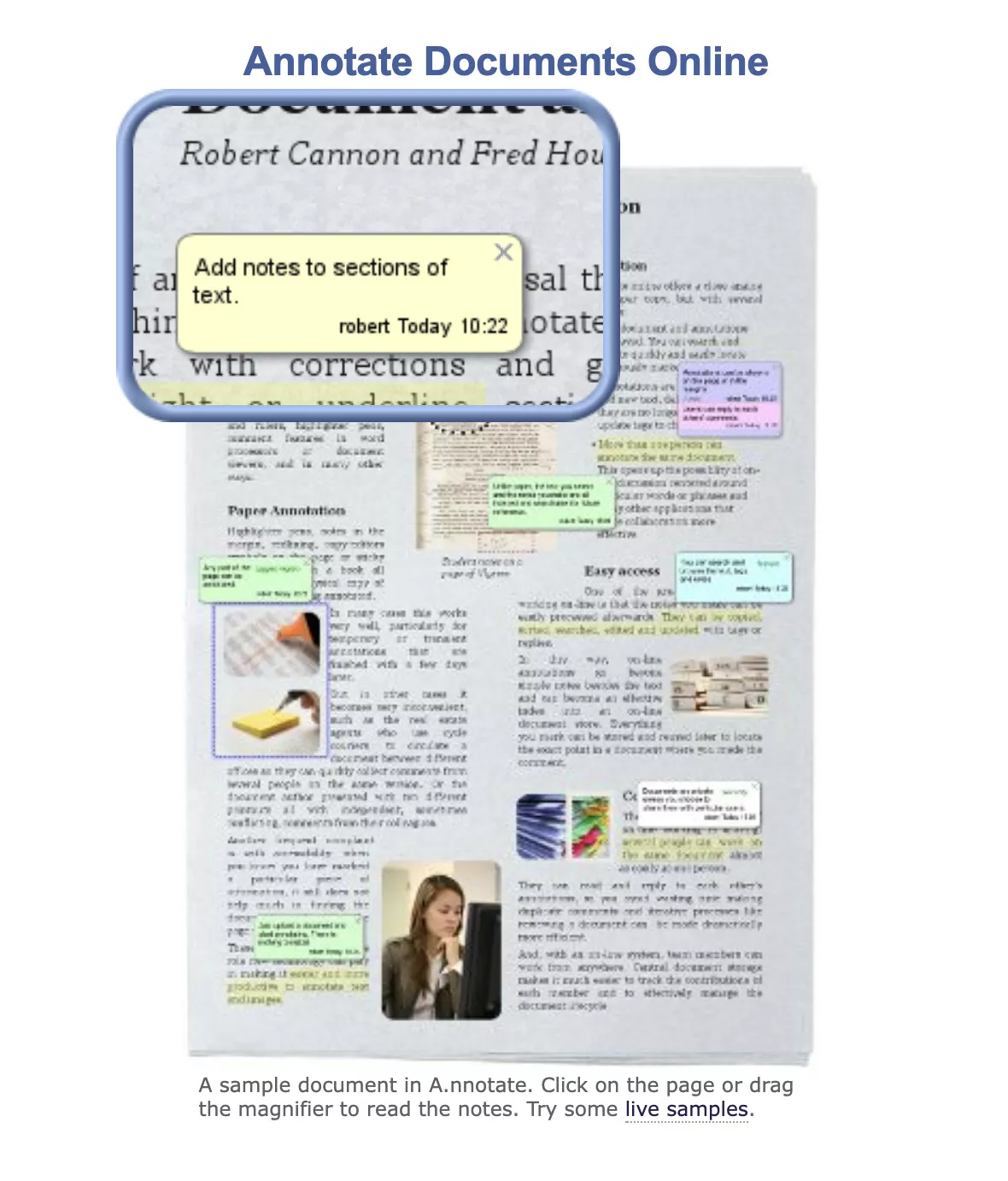 A.nnotate is a good fit for users who want to annotate photos, PDF documents, and Microsoft Office documents online. You can use it to add text notes, highlights, and strikethrough. Threaded comments and the option to add tags to notes are also convenient when you need to collaborate with other people on the documents.
Pricing
Getting to the pricing for A.nnotate can be a little tricky, as you need to contact the company to get the quote for the Premium plan, which has to have a minimum of 3 users.
However, there is a free plan that permits you to mark up your PDF document and use 30 MB of storage.
5. Xodo
Xodo is another good option for PDF annotation if you want a hassle-free solution.
Aside from annotation features, here's why you'll find this application to be worth your time:
With its feature called Xodo Connect, you may collaborate with your friends or teams online
Thanks to the sync feature, you may access your up-to-date documents at any time
Electronic signatures and digital form filling
Pricing
Xodo is free, although it has a limited amount of markup features and no storage.
6. PDFOnlineReader

PDFOnlineReader is more than just a tool for viewing PDF files online. You can also add annotations, links, and bookmarks, as well as highlight the text. It's quite easy to use, and it's ideal for folks who want to quickly annotate, save, and download their files.
It also provides PDF desktop products for batch PDF production and PDF file conversion (and vice versa).
Pricing​
PDFOnlineReader is another free option and proposes no storage solution, as well as no collaboration functionality.
7. Notability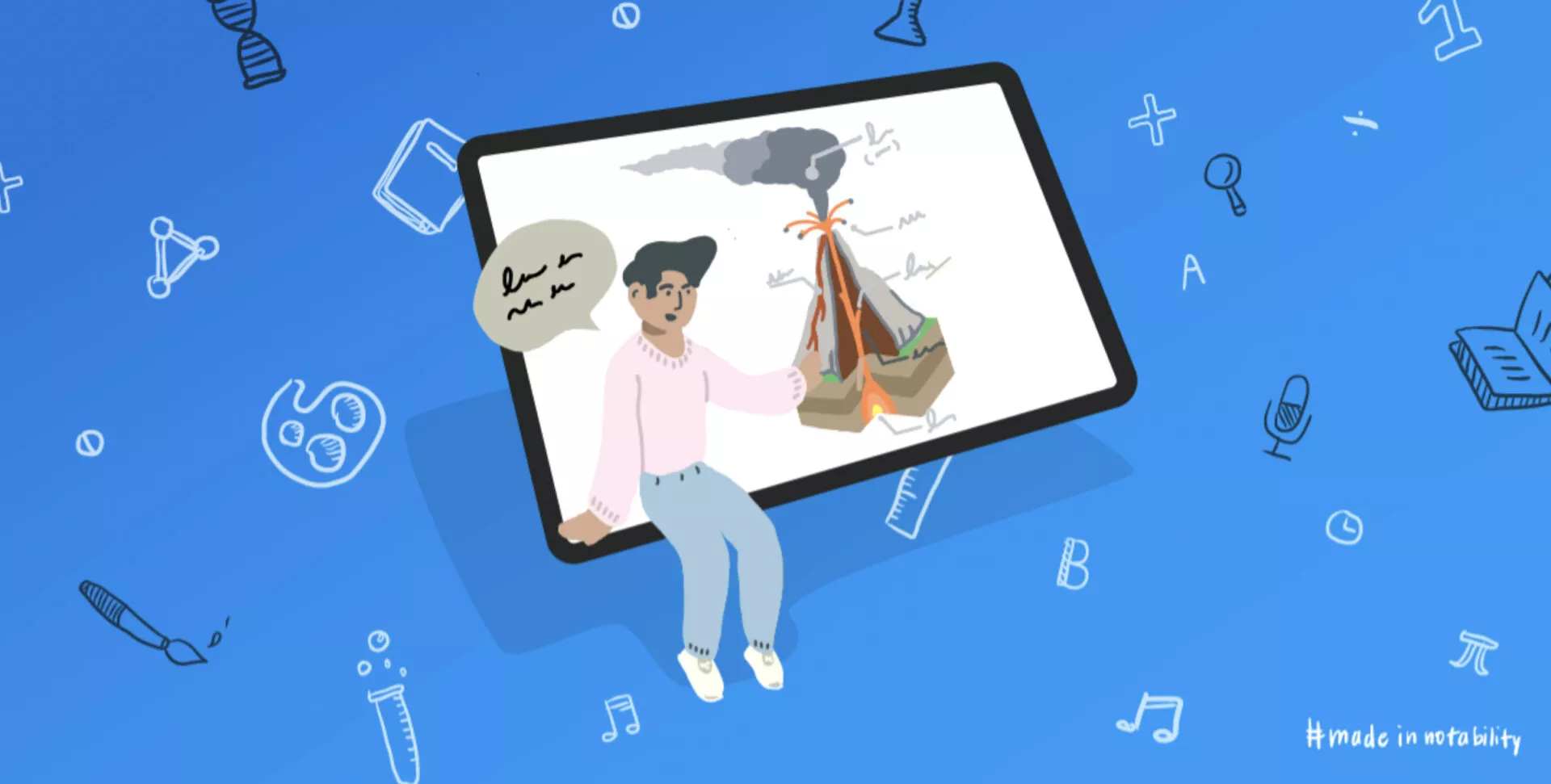 Notability was created essentially to make taking notes enjoyable.
These are the best tool's features:
Sketching
Send all of the details to your coworkers or friends by email, Airdrop, Dropbox, or Google Drive
Pricing
Notability has a free plan with limited note edits, basic paper templates, and 3 favorite tools.
If you want to upgrade to a Premium subscription and get unlimited notes, handwriting recognition feature, and iCloud sync across devices, you can do so for $11.99 per year.
8. Foxit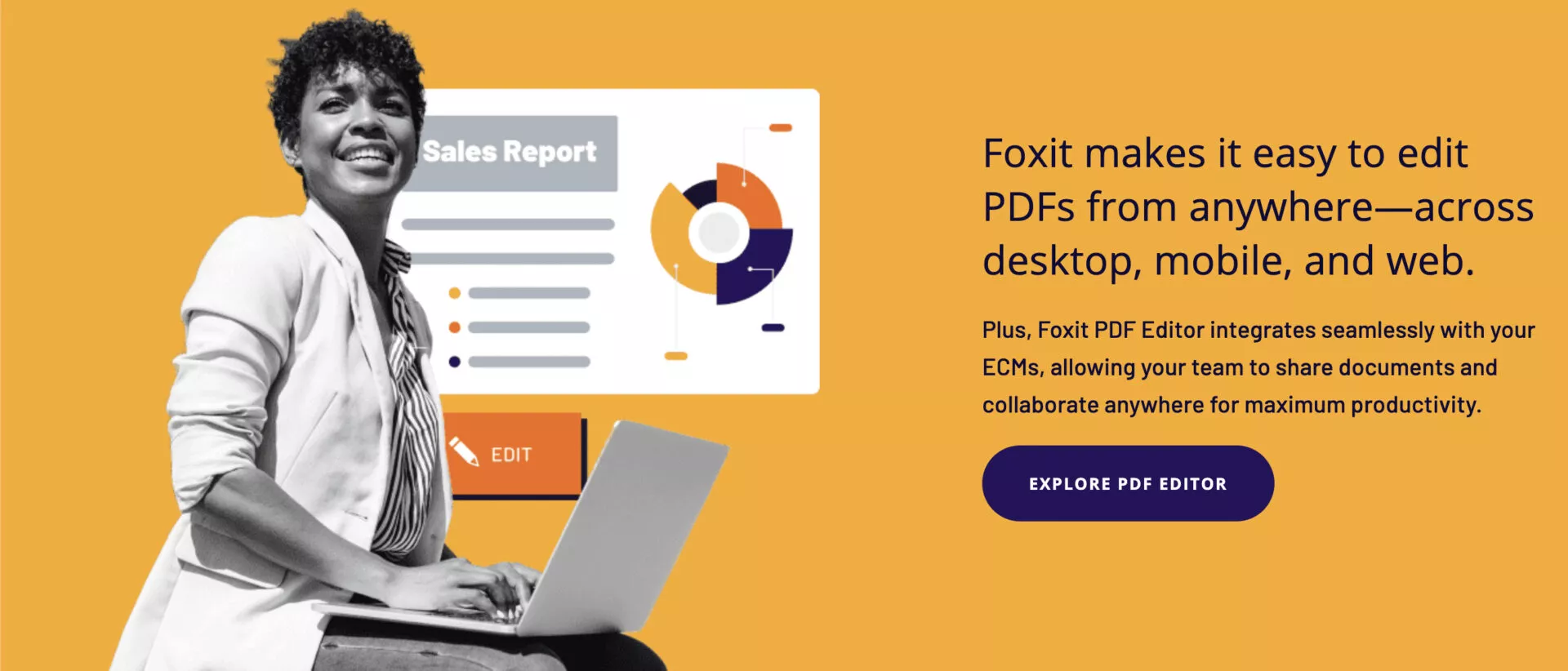 Foxit is another popular and free PDF editor. It offers a simple UI that is convenient and straightforward to use and comes with a slew of annotation tools, such as a typewriter, a pen, a note highlighter, and so on.
Pricing
Foxit starts at €15.10 per month, and it is also available in several languages. You also have a yearly and one-time purchase option. And you can choose a PRO plan for €17.11/month and get cloud storage in addition to editing features.
What Are the Advantages of PDF Annotation Tools?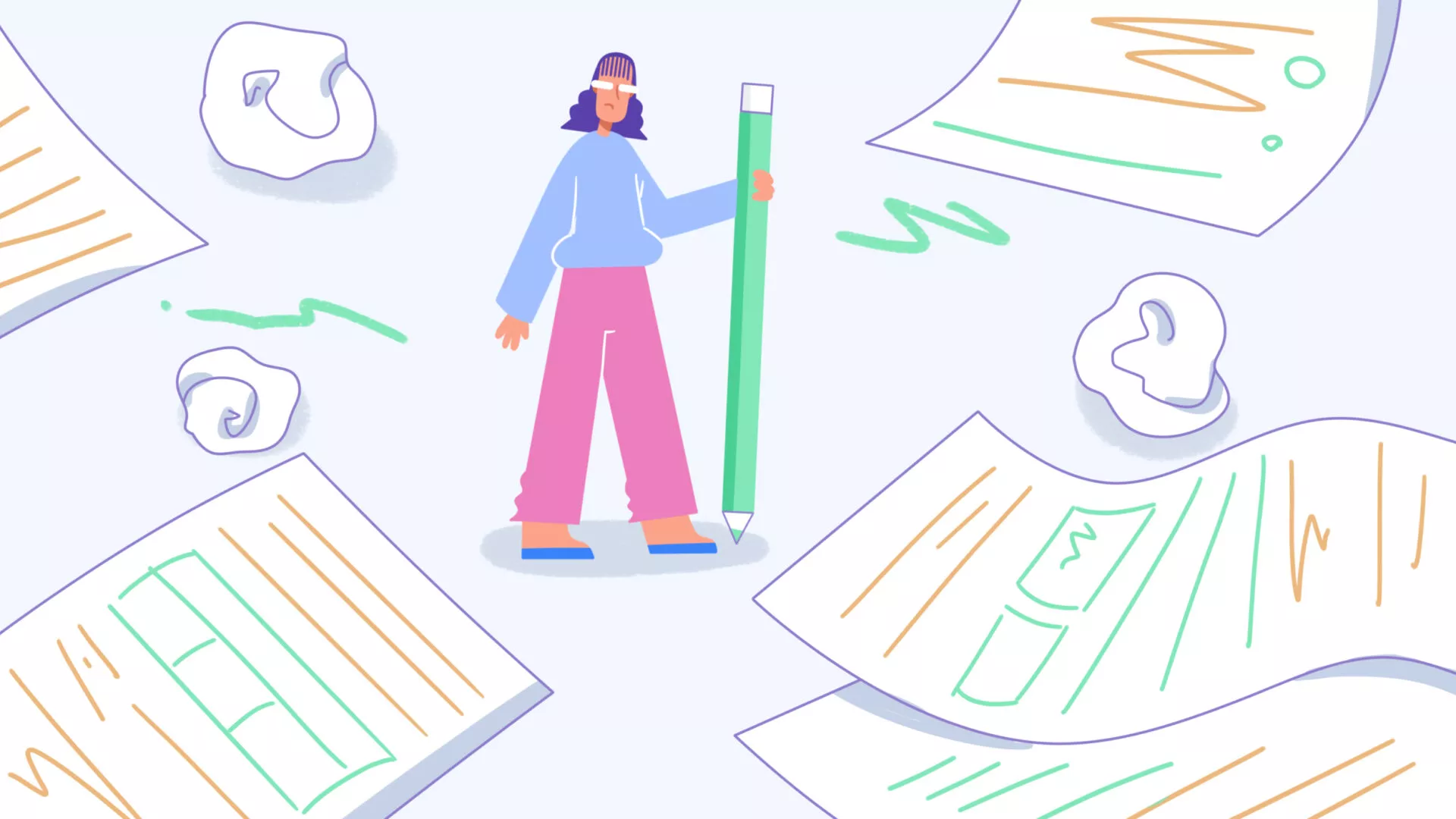 Here's why you should utilize PDF Annotation Tools when examining documents.
Single Space for Revisions
Iterations are common in digital projects. You can spend a lot of time if your team gets lost and struggles to discover the most recent version of a project. As a result, PDF annotation tools can assist you in keeping your team focused on the most recent version of your project.
Collaborate
Several reviewers, including members of your team, senior management, and clients, must provide comments and approval on digital projects. However, this part of a project might be difficult since team members can offer comments through a variety of channels. As a result, PDF annotation tools remove the possibility of misunderstanding.
Accelerate Approval Process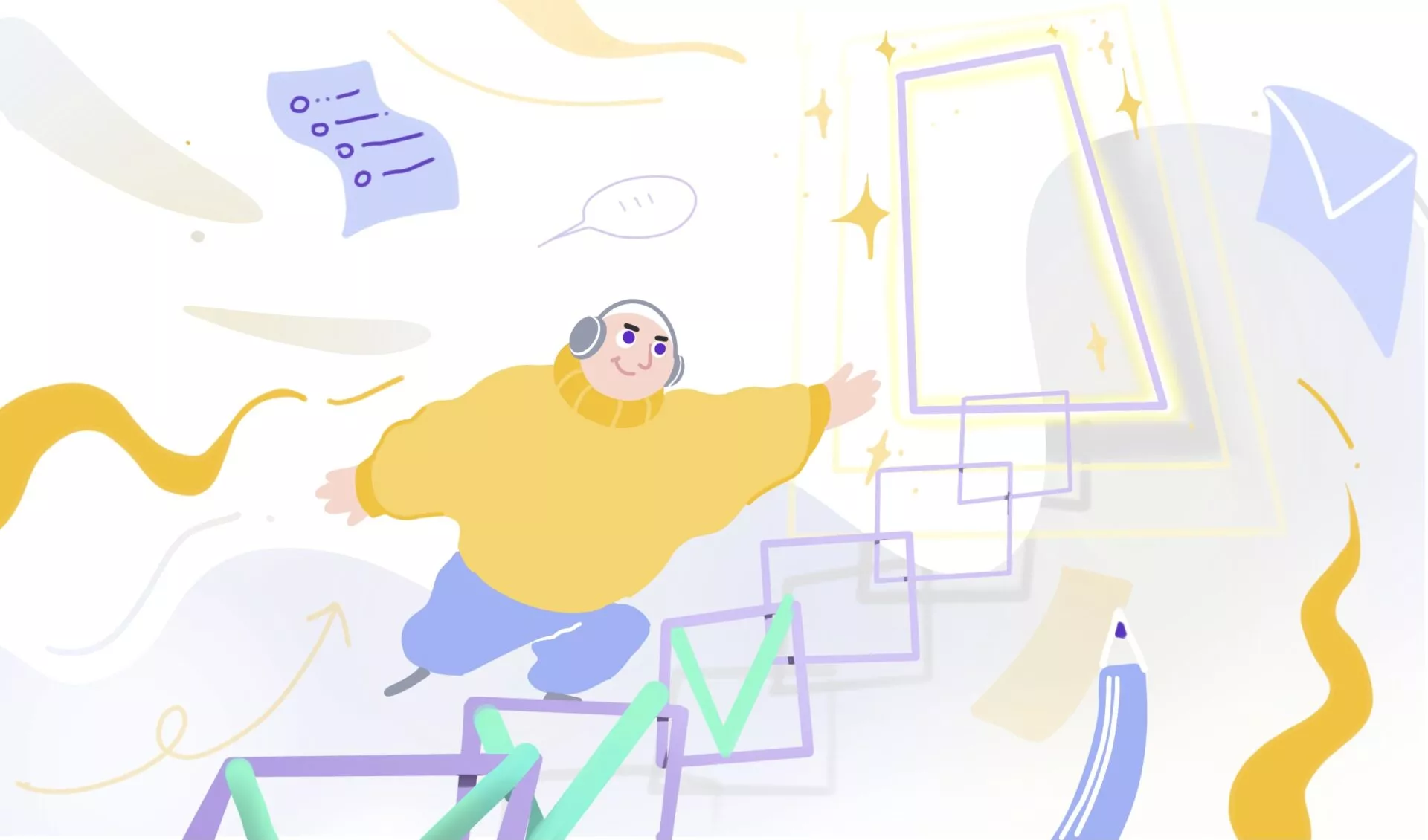 The review and approval procedure is frequently far too lengthy. With email back and forths and various phases of the design process, PDF reviews could take weeks. As a result, PDF annotation tools streamline this process by making it faster and more efficient.
The PDF format was certainly a great breakthrough in its time by merging the media files with text into the same document. Now, with the PDF annotation tools we have highlighted in this article, you'll have a variety of options on how to make the use of PDFs even more practical.
∗∗∗