To view the video frame by frame, sign-up to Krock.io and create your first project. In this article, you can read the detailed tutorial on "How to create my first project?". Then, upload your video file.
To Start playing a video, you can press the "Play" button on your video player. Or use shortcuts "Space" or "K" on your keyboard.
If you are reviewing different files in the current version, you can jump between files using the "Left" / "Right" keys on your keyboard.

Playback Speeds
To switch between different playback speeds while watching your footage, click the "1x" symbol on the video player. Playback will initially begin at 1x or Normal by default, but by picking a button, you can increase the playback rate to 4x. The replay rate can be slowed down from 0.25x to 0.05x iterations by moving the slider to the left.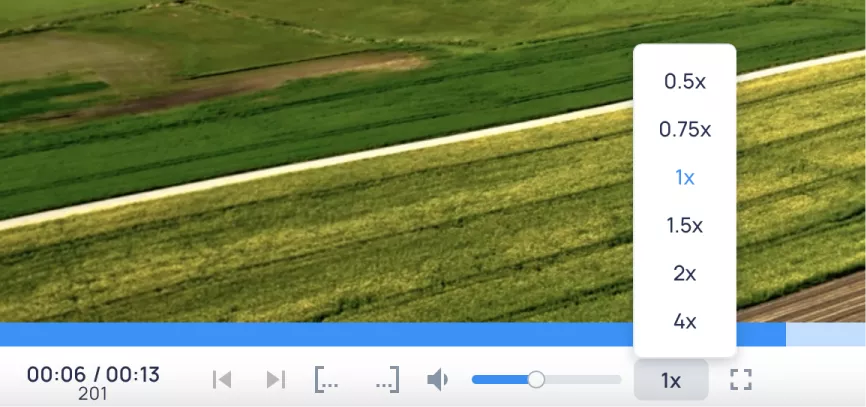 Loop Playback
Are you working on detailed feedback for a short scene? Set the "Loop Start" and "Loop End" to play the continuously selected segment of your video. With the "Reset Loop" button, you can deselect the current part of the video.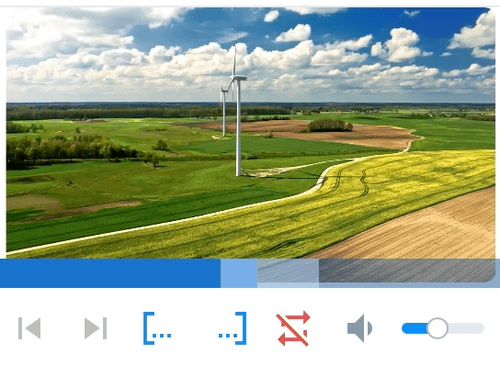 How To View A Video Frame By Frame
You can quickly review every uploaded video to krock.io precisely using frame-by-frame shortcuts. Use the "Comma" and "Dot" keys on your keyboard to play frame back or forward.

Jump between visual comments
You can jump between comments in the current file or every file uploaded to the current version for a faster feedback review. Frames with visual feedback are shown as dots on a timeline.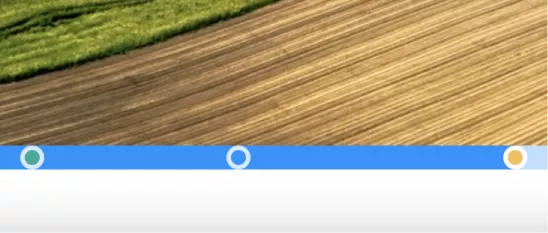 Orange dot – selected comment, blue – unselected comment, and green dot – resolved comment.
You can also jump to any comment by selecting it in the comments bar.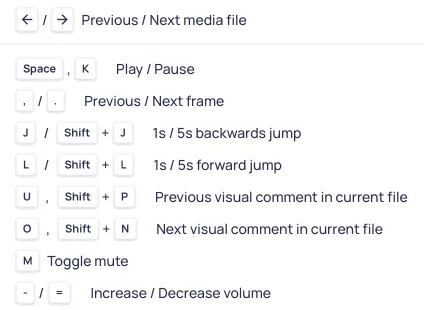 💡Find out more about additional keyboard shortcuts for Krock.io here.